Aimee is dedicating her future to saving lives
When Aimee walked confidently into her university, she could not be further from the Liberian refugee camp where she spent her early years. Thanks to the sponsorship she has received, Aimee is now fulfilling a lifelong dream.
"In 2006, my mother and I came to Australia. I was six or seven years old when The Smith Family got me a sponsor to support my education. My mum raised me here as a single mother. It was only three years ago that my dad and siblings could actually join us in Australia," said Aimee.
"Mum described my sponsor as a lifeline. Sometimes Mum had financial issues. Just knowing that someone who didn't know me was there helping us, that was amazing."
Aimee's mum had always wanted to be a nurse. But due to the instability in Liberia, she wasn't able to do her tertiary studies. So Aimee decided on a career goal that she was passionate about and also honoured her mum.
"I really wanted to do nursing. Being of a refugee background, we lived in a camp where I witnessed a lot of people dying of minor illnesses, like malaria. That was what inspired my choice," said Aimee.
"But I did not actually get the university entrance score that I required for that degree."
University plays a very important role in the lives of young people making the transition from school to work. Yet only 17.3% of young adults from the lowest socio-economic background decide to enter university.1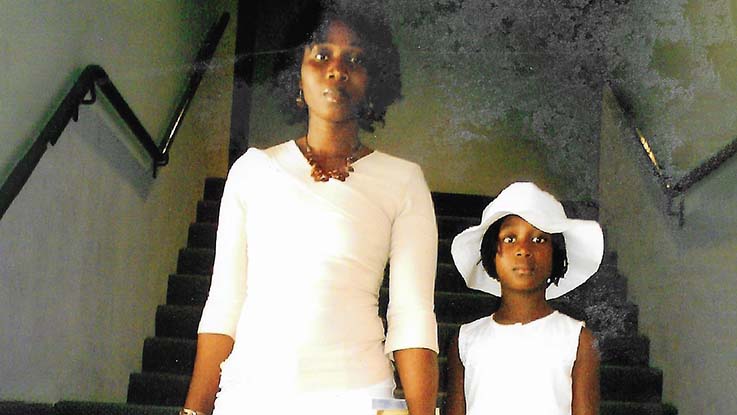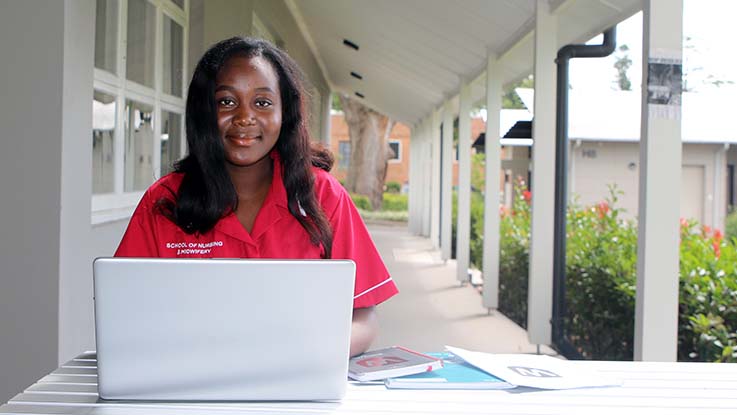 Aimee was determined not to let one setback steal her dream. So she found another pathway to university. And ongoing sponsorship at the tertiary level meant she could afford the increased cost of textbooks, course resources and travel expenses.
"When I graduated from high school, I was accepted into the Foundation Studies bridging course, which I completed," said Aimee.
"After that, I was accepted into university to do a Bachelor of Nursing. I also was so fortunate to be granted tertiary sponsorship through The Smith Family."
Having the financial and emotional support of her sponsor for over a decade has been the greatest gift Aimee could have imagined. It has empowered her to make the most of her fresh start in Australia and pursue a career where she can save lives.
"I would say to my sponsor, 'Thank you so much for all the support you have given me throughout my schooling. It has been amazing. I really do appreciate it!'" she said.


1. Lamb, S, Jackson, J, Walstab A, and Huo, S (2015), Educational opportunity in Australia 2015: Who succeeds and who misses out, Mitchell Institute, Melbourne.