Your support has given Teliea powerful new learning experiences
As she's gearing up to start Year 9, Teliea is coming into her own. She loves to express herself through creativity and has ambitions of becoming a lawyer. Teliea's grandmother, Karen, is raising Teliea and her three siblings by herself. Without sponsorship, they wouldn't have the opportunities to reach their potential.
"I was worried a few years ago, before The Smith Family ... Teliea was getting Cs and Ds," said Karen.
Missing out on learning experiences and essential school items was impacting Teliea's education. Thanks to her sponsor, Teliea now has everything she needs for school. She is even able to take extra-curricular music lessons, which is giving her the chance to discover new strengths.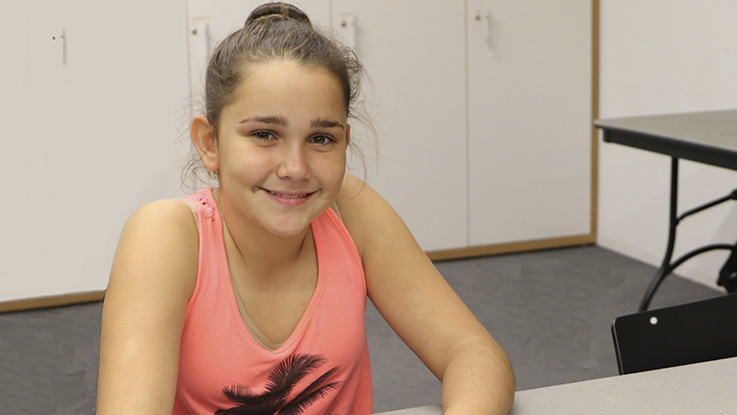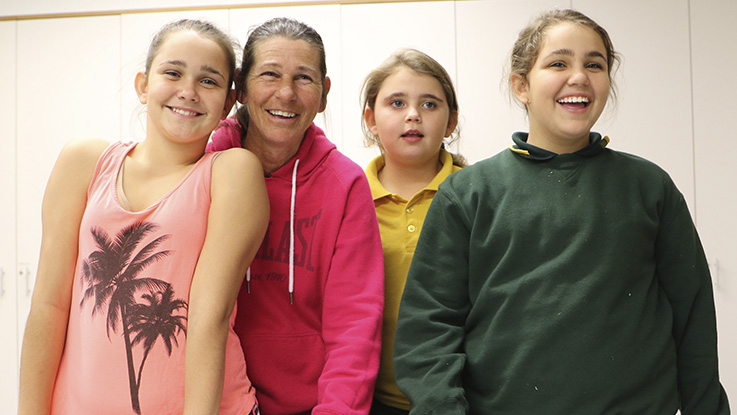 "I think singing and guitar lessons are a good investment for her," said Karen. "I wouldn't have been able to do that. I would be limiting everything she had to have."
Sponsorship also gives disadvantaged students access to our learning programs. It's been a long time since Karen was at school, and she often can't answer the children's questions about homework. So their Learning for Life Coordinator enrolled Teliea and her siblings in our Learning Club, where they receive help with their homework outside of school from our trained volunteer tutors.
"I was struggling a lot before ... then when I went to the Learning Club, [school] just felt really easy," said Teliea. "I feel more confident now. I've been getting As and Bs."
Karen is so grateful for the way our wrap-around support has increased her grandchildren's love of school, with the girls now aiming for university.
Teliea really enjoys being able to take part in a wider range of learning activities. During a Learning Club excursion to an art workshop she created this intricate drawing of a lion. And her art continues to become more and more beautiful.
You can download Teliea's incredible drawing to colour in. She's proud to share it with you!