National Council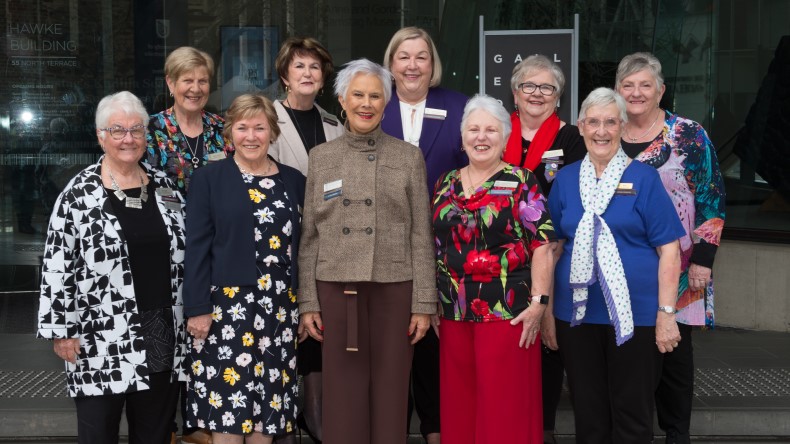 National Council
National Council is the governing body of VIEW and is responsible for decision making, growth, and the health and wellbeing of the organisation.
National Council consists of three Executive members (National President and two National Vice Presidents), and 11 National Councillors, each of whom is responsible for a specific VIEW area, divided on geographic lines.
National Council meets at least three times per year to:
facilitate the smooth running of all clubs throughout Australia;
consider matters of national or club importance, contributed by VIEW members or The Smith Family;
formulate national policy for the organisation;
actively work to enhance the relationship between VIEW and The Smith Family;
provide learning opportunities that will further develop the capacity of members and the organisation;
collaborate as part of a team and build capacity to further strengthen the organisation.
Each Executive member and National Councillor serves a fixed term of two years. Elections are held every two years and are completed by July, with the successful candidates announced in September.
The Board of The Smith Family and National Council are jointly responsible for determining the strategic direction of VIEW.
Other VIEW volunteer office bearers include Zone Councillors (a zone being a smaller geographical division within a larger Area) and Club committee members.
MARG WOODHOUSE, NATIONAL PRESIDENT
Marg Woodhouse is a founding member of Ocean Grove Evening VIEW Club in Victoria. She attended club's first development meeting in 2010, and in the last nine years, has been Vice President, Secretary and Newsletter Editor. Marg is also a member of Point Lonsdale VIEW Club.
With background as a teacher, Marg is passionate about teaching and supporting children's education – she was immediately drawn to VIEW's connection with The Smith Family.
Prior to taking on a National Executive role in 2022, Marg held positions as Zone and then National Councillor. These roles taught her to think outside the box and consider the diverse needs of her area's nine clubs. Becoming a National Councillor in 2020-21 brought a whole set of new challenges – not least, supporting clubs through the COVID-19 pandemic and long lockdown periods enduring in Victoria.
"I joined VIEW because I loved the idea of supporting the young students who are so willing but, for no fault of their own, are unable to follow their dreams.
Learning about VIEW and the work we do with The Smith Family has shown me the positive ripple effect of our fundraising. It doesn't just help the student. We support the whole family and ultimately society. We should all be very proud of that fact.
As your National President, I would like to develop our profile in the community and see the name VIEW everywhere. I would like members to be aware that we are not just a social club but a valuable team of women getting together, having fun whilst helping those less fortunate.
I look forward to meeting members over the next two years, listening to your ideas, working with you in your clubs and supporting you all in whatever way I can."
EVELYN BERG, NATIONAL VICE PRESIDENT
Evelyn Berg first joined VIEW in 1995, becoming a member of Tumut Evening VIEW Club in New South Wales. Dedicated to VIEW, by 1997 she was Club President.
In 2000, after moving to the Gold Coast the previous year, Evelyn joined Runaway Bay VIEW Club in Queensland and quickly became a dedicated and active member.
From 2001 to 2013, Evelyn held Committee roles including Programmer, Secretary, President and Co-President. In 2018, she held the role of Zone Councillor and then in 2020-21 was National Councillor. Evelyn has been instrumental in her area's adoption of the Square Reader digital payment system, which has been particularly successful at Christmas wrapping stalls run by members.
"As a VIEW member for over 25 years I feel that I belong to a very big family. Being able to raise funds for a worthwhile charity is something I enjoy doing. I particularly enjoy Christmas wrapping which is one of our very successful events each year for Gold Coast VIEW clubs.
I am looking forward to the next two years, where as part of the 2022-2023 National Executive Team, we'll continue raising funds for Australian disadvantaged children and their education, while promoting VIEW and our values within the community. I'm also looking forward to celebrating 100 years of The Smith Family!"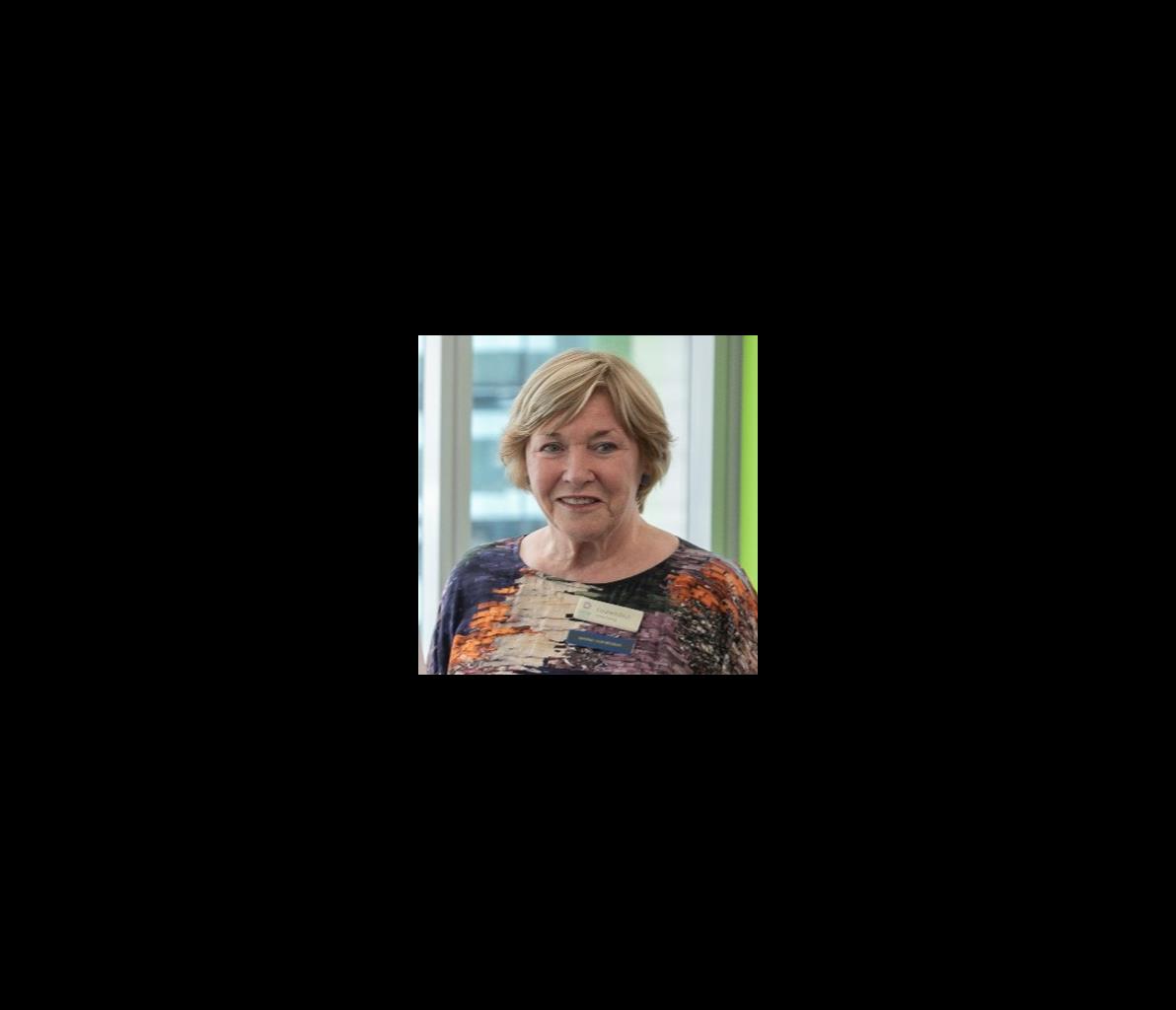 ELIZABETH BIRCH, NATIONAL VICE PRESIDENT
Elizabeth Birch joined Yamba Evening VIEW Club in New South Wales in 2013, after retiring from a long career in nursing, working in clinical specialised and management roles.
She moved to Yamba on the NSW north coast for retirement and was inspired to join VIEW because of the organisation's connection to The Smith Family and work supporting children's education.
Elizabeth quickly became an enthusiastic member, taking on club committee roles. From 2013 through to 2017, Elizabeth was Program Officer, Delegate and then Vice President. In 2018-19 she became a Zone Councillor and in 2020-2021, Elizabeth was her area's National Councillor, supported by Advisor Wendy Hunter.
Elizabeth is full of ideas for sustaining the future of VIEW and providing members with ways to grow their skills, connect with each and make a greater impact on The Smith Family.
"Joining VIEW afforded me the opportunity to continue my interest in education while being part of an organisation that exclusively supported The Smith Family and children's education.
In 2022, it is exciting as a member of the National Executive to support and celebrate the centenary year of The Smith Family.
As National Vice President, I am looking forward to focusing on Governance, providing structure and strategy for the VIEW leadership through educational conferences, and empowering VIEW members to step up to committee and National Councillor roles."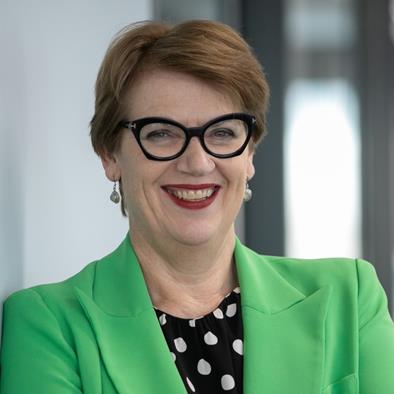 MARYANNE MAHER, NATIONAL MANAGER - VIEW
Maryanne joined The Smith Family in 2008 as Strategic Resource Manager, and in 2009 was appointed as National Manager, VIEW.
As National Manager VIEW, Maryanne drives the strategic direction and works closely with the VIEW National Executive and National Council of biennially elected office holders, all of whom are volunteers and represent the more than 15,000 VIEW members throughout metropolitan, regional and rural Australia.
Maryanne has accumulated more than 20 years experience in a corporate environment, the health industry and not-for-profit organisations. She commenced her career as a commercial lawyer and practised in leading law firms in Sydney and Melbourne before moving into business management. Her qualifications include: BA, LLB, MBA, Diploma in Labour Relations and the Law and GAICD.