About The Smith Family's Learning for Life program
Learning for Life sponsorship provides disadvantaged students with financial assistance, emotional support and access to learning and educational programs to help them get the most from their education.

As of June 2023, VIEW Clubs sponsored 1,680 disadvantaged students nationally.
Education is the key to breaking the cycle of disadvantage
Research has shown that supporting a child's education is one of the most effective ways to help break the cycle of disadvantage. The Smith Family's sponsorship program enables sponsors to give directly to a child in need so they don't miss out on the opportunity to participate fully in their education, and create a better future for themselves.

There are thousands of Australian children in need of help.

Many VIEW Clubs around Australia sponsor one or more disadvantaged students through the Learning for Life program.

Click here for more information about sponsoring a student.
What students say about VIEW and sponsorship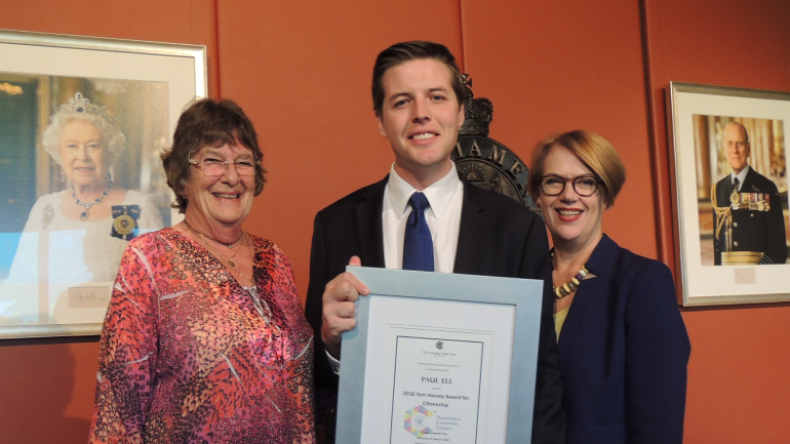 What students say about VIEW and sponsorship
Paul is a former Learning for Life student who was supported by The Smith Family throughout high school and while studying at the University of Wollongong. He graduated in 2015 and in July of the same year started working with RMB Lawyers in Wollongong.
Paul is extremely grateful for the financial assistance and learning support he received from The Smith Family and VIEW to help with his education.
Paul gave an inspiring speech at the VIEW National Convention in Wollongong in September 2015 where he received a standing ovation. He had this to say about VIEW:
"Truth be told, coming to speak to the VIEW Club members very much has the same feeling as visiting family – I can't get out of the room without getting my cheeks pinched and without being asked the same questions like: Are you taking care of yourself? Do you make sure that you eat enough?"
Paul is a great advocate for The Smith Family and VIEW - and a shining example of how education support can help a child succeed. In his speech, Paul explained what makes The Smith Family sponsorship program so important to him:
"So many kids are simply looking for someone who believes in them and wants them to succeed in life. That's why the Smith Family places such a strong emphasis on mentorship opportunities and proven peer-to-peer learning experiences. Combine that with that extra financial support they need to give them a fair shot at life, their lives can be dramatically turned around...Through the transformative power of education we can make sure that everyone has the right to be somebody, the right to step out from the shadows and the right to rise."