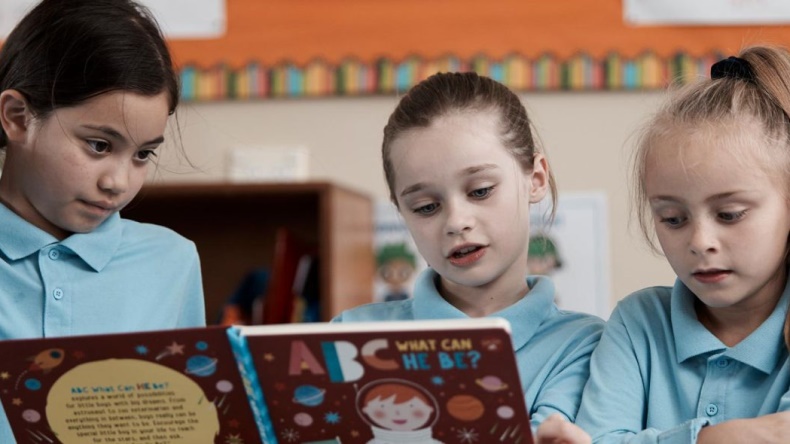 VIEW members raise over $1.1 million annually for The Smith Family and sponsor more than 1,600+ Learning for Life students.
Through a range of fundraising initiatives and activities, VIEW members raise much-needed funds for The Smith Family's learning programs that support disadvantaged children get the most from their education. In addition, many VIEW Clubs raise funds each year to sponsor one or more students participating in The Smith Family's Learning for Life sponsorship program.
Read about how sponsorship is helping students from disadvantaged families succeed at school here.
VIEW members are also enthusiastic participants in The Smith Family fundraising initiatives such as the annual Toy & Book Appeal and Joyspreader Charity Gifts.
Where our donations go
We are a valued part of The Smith Family. All funds raised by VIEW are directed to The Smith Family to help Australian children in need to succeed at school.
The Smith Family is a national children's charity that helps disadvantaged young Australians to succeed at school, so they can create better futures for themselves.
Fundraising initiatives
VIEW members run a variety of fundraising initiatives for The Smith Family in their communities. Fundraising is tailored to the needs of the members of each club.
At Club level
Raffles
Annual Auction
Bring and Buy
Book Swap
Craft Day
Soup and slice afternoons
Fundraising lunches in members' homes
Trading Table
At Community level
Community fundraising events provide the opportunity for members of the public to contribute to The Smith Family. These types of event also promote VIEW Clubs of Australia and help to increase membership, raise the profile of the organisation and our connection with The Smith Family.
Bunnings BBQs
Mini fetes
Stall at local fairs
Sell raffle tickets
Christmas wrapping in local shopping centres
Cake and produce stalls at local shopping centres
Special Activities
National International Women's Day events
Walk with VIEW
Blue Illusion – Styling Workshops and National Shopping day events
Christmas wrapping at local shopping centres
Bus trips to city for theatre/musicals etc. (some can be subsidised by local councils)
Catering for local Theatre Groups, Bridge Clubs and Anzac Day commemorations in return for donation
Marshalling duties at local events, egg, triathlon – donation received for participation
Peoples Choice Community Lottery
Fashion Parades
Garage sales