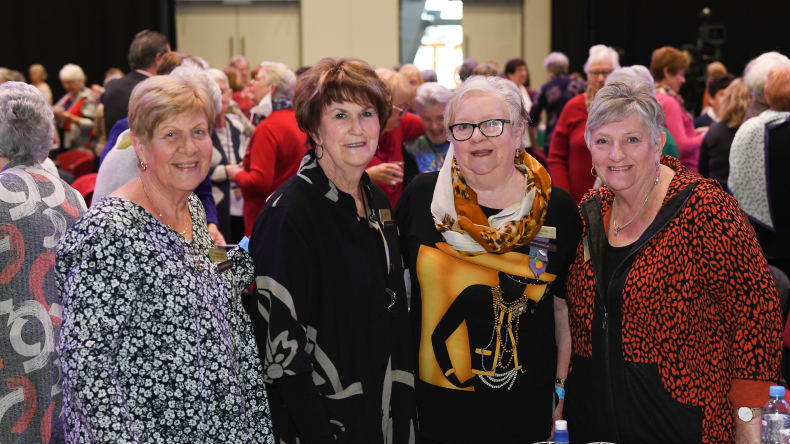 There are more than 300 VIEW Clubs located in communities throughout Australia looking for new members – women from all backgrounds and walks of life, who want to make a difference.
Are you a positive, skilled, motivated woman looking to have fun, meet new friends and play a part in supporting the education of young Australians in need?
VIEW is the volunteer organisation for you!
Watch the video to see why other women across the country have joined VIEW.
We are friendly, vibrant, purposeful and happy. We are also respectful, caring, enthusiastic and inclusive. Within the wider community, VIEW is regarded as trusted, giving, respected and professional.
Through strong VIEW networks, women are empowered to achieve new skills, develop confidence and give their collective voice to issues of national concern.
Where else can you find a group that gives women the opportunity to:
Meet regularly with other women of all ages and from all walks of life
Have a forum to discuss and exchange ideas
Build lasting friendships
Learn new skills and develop new interests
Enjoy good times together
Inspire the futures of young Australians in need
Support the education of disadvantaged students.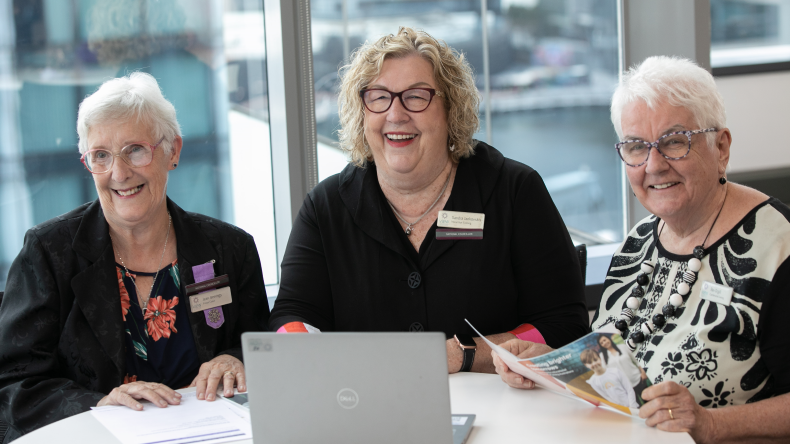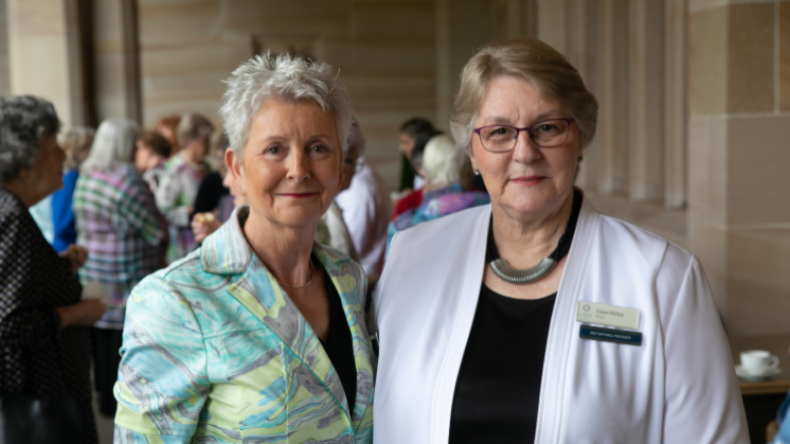 To join, simply submit your VIEW membership Application form to the club of your choice, accompanied by payment of the joining fee and annual membership subscription.
Cost: $20 joining fee and $20 annual membership subscription
For all other membership enquiries, please contact our area representative.
Find a club near you and join today!
In 1960 my mother, Norma, joined VIEW Clubs of Australia – it changed her life forever and mine as well. Mum was an active member of VIEW supporting The Smith Family for over 55 years volunteering and fundraising for Australian families in need within every community in which she lived.

I joined VIEW in the mid 80's when The Smith Family created The Learning for Life program, providing long-term educational support and making a difference to the lives of Australian children and young people in need. Over the years Mum worked on various committee positions in VIEW and I saw firsthand how she loved meeting other VIEW members who became lifelong friends.

I have been President of VIEW Clubs in NSW and the ACT. Other rewarding roles that I have held are Zone Councillor, National Councillor and then I became VIEW National President in 2018–19.

In January 2021, I moved to Mackay, QLD which did not have a VIEW Clubs. After being heavily involved with VIEW Clubs all around Australia, meeting fantastic women who have so much fun and thoroughly enjoying fundraising for The Smith Family Learning for Life students, I realised just how much I missed VIEW in my life! I set about making connections with others in the Mackay community. I realised that there was a Smith Family office and realised very quickly that there was keen interest in starting up a new VIEW Club in Mackay. I am enormously proud to say that the Mackay VIEW Club now has over 30 new members to VIEW and will be officially opened in June 2022.

We are proudly working towards sponsoring our first Learning for Life student followed by other students in the near future.