It's only Christmas when we share it
Australian children experiencing disadvantage need your help this Christmas.
Christmas should be a special time for children, but for more than 1 in 6 young Australians living in poverty1 it's just another time they go without. Another reminder of all the experiences, materials and support that they've missed out on this year.
While at Christmas time a child living in poverty may feel the effects of missing out on presents, the rest of the year the effects of poverty reach well beyond their home lives.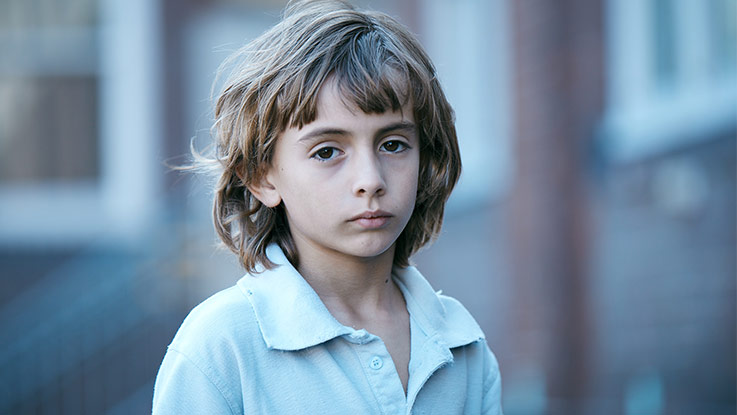 Many disadvantaged children start school already behind. Without access to early learning experiences and resources, children living in poverty may not have the opportunity to develop basic skills in reading or numeracy.
At school, not having the essential items they need can make a child feel like they don't fit in or can't keep up with what's going on in class. And not being able to keep up at school diminishes young people's self-belief and confidence.
As each year passes, poverty widens the gap between these children and their classmates – and this year has been even harder than most.
Research suggests remote learning during the COVID-19 pandemic is likely to have been more detrimental for children like Zack than for their more advantaged peers, so right now the gap is wider than it's ever been2.
Donations will help children like Zack*.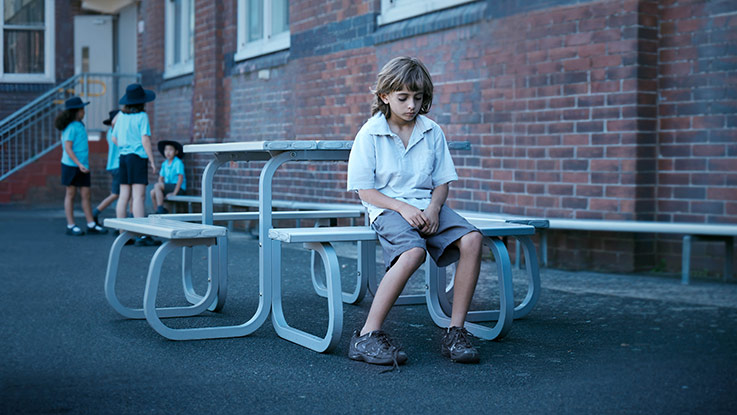 Donations will help children like Zack*.
Zack's mum, a lone parent, has a long-term illness and can only work part-time, so she struggles to afford even the absolute necessities, like food and clothes. Worrying and caring for his mum leaves Zack with little time or energy for homework. He's always done his best – but even his best doesn't stop him falling behind in school.
For children like Zack, support today will provide the opportunity to catch up and keep up with their peers after all the disruption they've faced this year. And to develop the skills and confidence they need to take the first steps towards a better future, free from poverty.
Everyone knows that education has the power to break the cycle of disadvantage. It can change lives. That's why The Smith Family provides educational tools and resources and extra learning programs to help disadvantaged children get the most out of their education.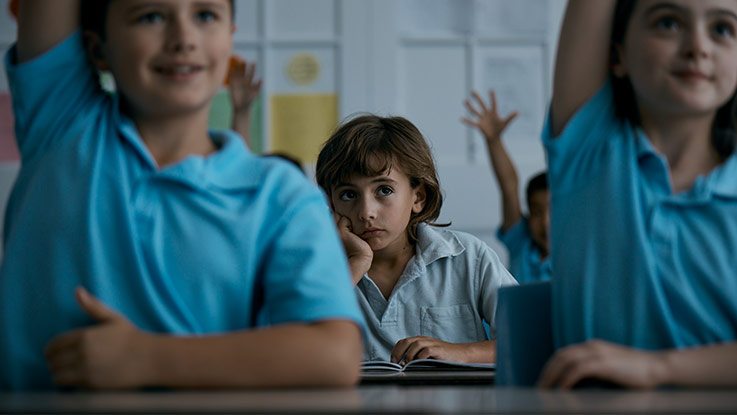 get involved this christmas
Children cannot choose their circumstances.
Today, one in six Australian children and young people are living in poverty.1 The financial disadvantage they experience at home often leads to disadvantage at school. They start behind, and often stay behind. As educational milestones are missed, they find themselves struggling to keep up, making these vulnerable children feel isolated and alone. And at Christmas, it hurts even more.
We support disadvantaged Australian children.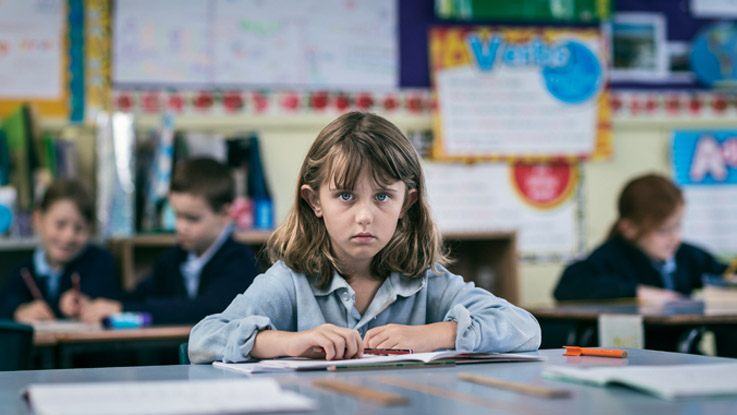 We support disadvantaged Australian children.
We can help Australia's poorest children feel included this Christmas and throughout the year. As Australia's largest national education-oriented charity, we help disadvantaged young Australians to succeed at school, so they can create better futures for themselves. Investing in the education of a disadvantaged child today has long-term benefits for them, their families and the communities they live in.
Working across Australia in 91 communities.
The Smith Family delivers our Learning for Life programs across 91 Australian communities, often out of the local school.
The communities have been identified as having higher concentrations of families living in economic disadvantage and are across all Australian states and territories.
This holiday you can help ensure a child in need isn't excluded from the joys that so many of us take for granted – after all, this is what makes Christmas, Christmas.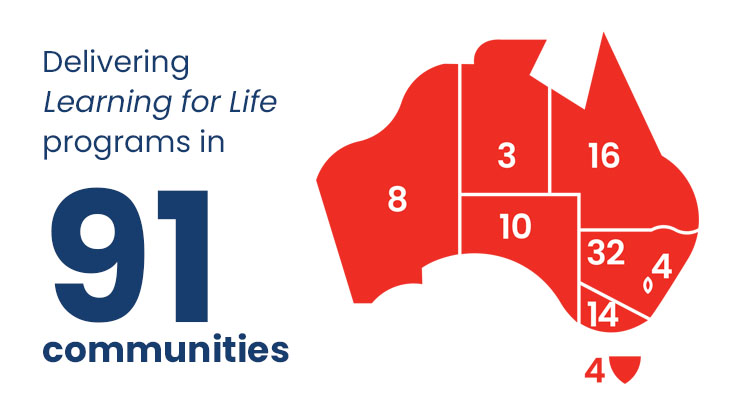 1 Poverty in Australia 2020, ACOSS/UNSW Report.
2 COVID-19 Catch up: helping disadvantaged students close the equity gap, Grattan Institute, June 2020.
* Name change for privacy.