Our Vision
A world where every child has the opportunity to change their future.
Our Belief
Education is one of the most powerful change agents.
Our Purpose
To overcome educational inequality caused by poverty.
Our Values
Respect We are caring
Integrity We are ethical
Collaboration We work together
Innovation We are dynamic
Excellence We strive for quality
A message from our Chief Executive Officer, Doug Taylor
It's a great honour to be The Smith Family's CEO. I believe the organisation is a 'national treasure' because of the difference we make through education in the lives of so many Australian children and young people.
Supporting a child's education is one of the best ways to help them to create better futures for themselves. By giving children and young people the support and resources they need to achieve their full potential, our impact will have a lasting effect on those we help today, and for generations to come.
One in six Australian children and young people experiencing poverty1 need our support to make the most of their education. I urge you to explore our website to learn more about this important issue, our programs, and how you can make a difference.
We are truly grateful to the many thousands of caring Australians who support the work we do for families in need. Without your generosity, our work in 90 communities across Australia simply wouldn't be possible.
Introducing Conversations with The Smith Family 
Hear more from Doug Taylor, CEO as he talks to those involved in the different areas of our work. In this special series of interviews, Doug brings to life the experiences of our students, their families, our volunteers and our supporters.
Learn more.
This is our promise to the children we support: we will empower them to harness their education and build the skills they need to unlock their true capabilities.
Our strategy 2023-27
Our latest Five-Year Strategy sets a bold ambition: to deepen our impact and broaden our reach, and to help thousands more young Australians successfully overcome educational inequality caused by poverty.
We've set the bar high – because the need is great.
We all believe that every child deserves the opportunity to make the most of their education. But, due to the effects of disadvantage, some children do not get that chance. Consequently, they face significant barriers to achieving at school and beyond.
By consulting with our students, families, partner schools, team members, volunteers and supporters to hear their insights and experiences, we are able to understand firsthand the key challenges facing Australian children and young people.
The rising cost of living, ongoing impacts of COVID and the changing nature of education and work mean that we need to redouble our efforts.

We will be providing more supports for our students and families to ensure that the young people that we support and their future education is not impacted by these challenges. As part of this, we commit to ensuring families in our Learning for Life program have access to an internet-connected laptop, which is now essential for a young person's education.
The eight key priorities in our Five-Year Strategy are to: deepen our program focus to improve student outcomes; leverage partnerships to digitise program delivery; enable digital inclusion for all Learning for Life students; grow our reach; grow our influence; grow sustainable funding; empower our people; and invest in digital, technology and data.
Our new Five-Year Strategy will better enable the organisation to realise its vision of a world where every child has the opportunity to change their future, no matter their circumstances.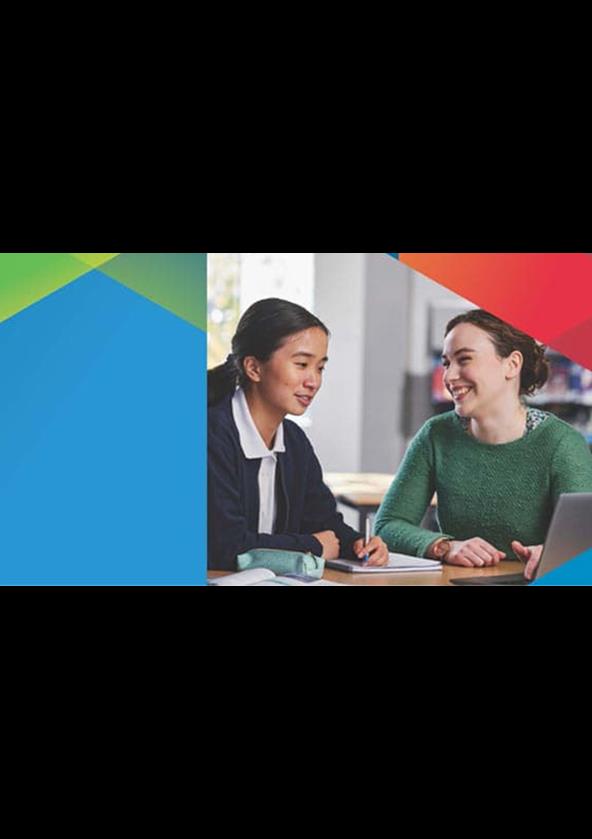 100 years of working with families across australia
The Smith Family has been working to improve the lives of children living in disadvantage for 100 years.
Over that time, The Smith Family has evolved to become a modern, dynamic, evidence-based organisation that helps children in need create better futures for themselves through long-term support for their education.
Today we're supporting 62,822 students on our flagship Learning for Life program, helping to break the cycle of disadvantage through targeted, long-term support for their education – and we're expanding our careers education programs, providing even more opportunities to help students transition from school, tertiary education or training into the workforce.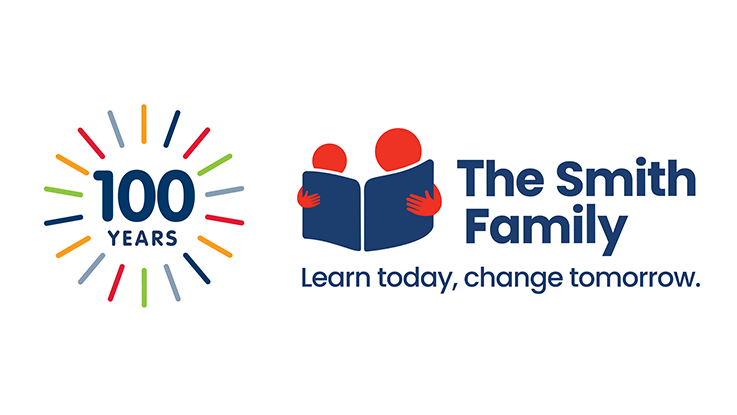 Working across Australia in 91 communities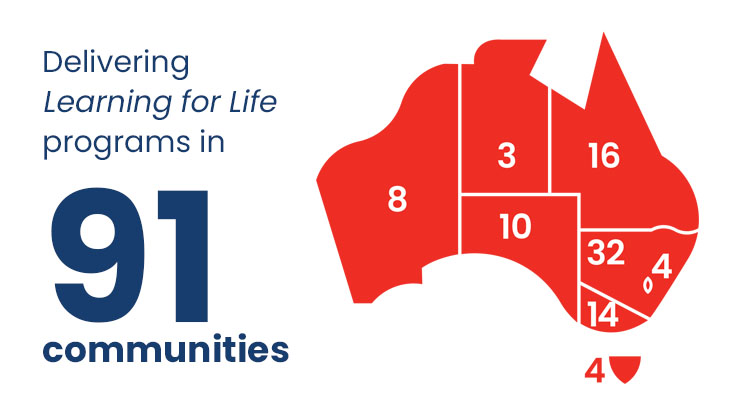 Working across Australia in 91 communities
The Smith Family delivers our Learning for Life programs across 91 Australian communities, often out of the local school.
The communities have been identified as having higher concentrations of families living in economic disadvantage and are across all Australian states and territories.
1 Poverty in Australia, 2020, ACOSS/UNSW Report.