Conversations with The Smith Family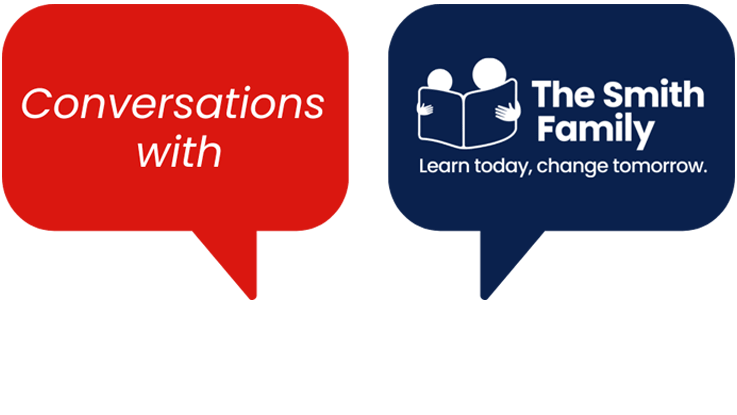 Welcome to Conversations with The Smith Family, a video series featuring our CEO Doug Taylor, in conversation with members of The Smith Family community.
In this series, Doug talks to those involved in the different strands of our work to improve educational outcomes for children in need by supporting their education.
Conversations with The Smith Family features students on our programs, their families, our staff and our supporters, to bring to life The Smith Family's work in action and to illustrate the transformative power of education to allow all young Australians to create better futures for themselves.
Topics featured include; The impact of disadvantage on educational outcomes, the enduring impact of the COVID pandemic, Using data for purpose, Improving digital inclusion and Careers and Transition Support.
Like we have done throughout history, we will continue to listen to young people and work with them and others to find a better way. Every child deserves the chance to learn, do well at school, and succeed in life. And every student needs strong supports to do this – at school, at home and in their communities.
As the Expert Panel finalises its report to Education Ministers on the National School Reform Agreement review, Brotherhood of St Laurence Executive Director, Travers McLeod, discusses what needs to happen to support student experiencing disadvantage to make the most of their education.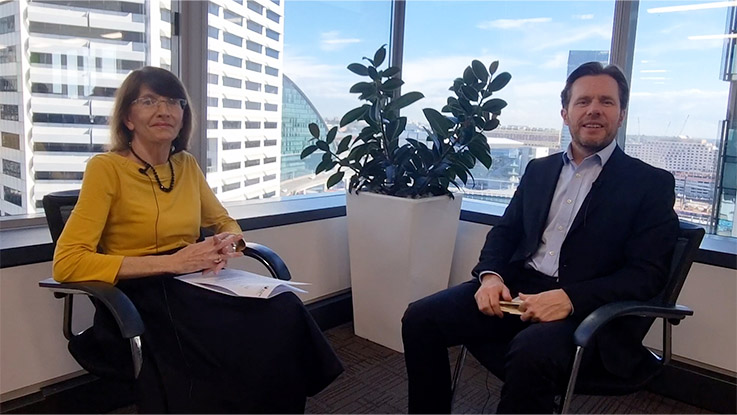 CEO of The Smith Family Doug Taylor sits down with the charity's head of research and advocacy, Anne Hampshire, to discuss the importance of the National School Reform Agreement. The Smith Family is calling for a range of policy changes under the new agreement to ensure schooling in Australia is better and fairer, especially for students experiencing disadvantage.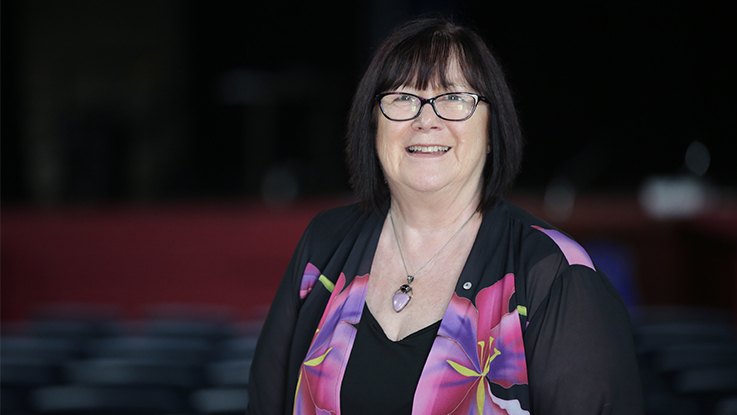 The review to Inform a Better and Fairer Education System is underway. High School Principal and Smith Family Board member, Christine Cawsey, talks to the challenges faced by students from disadvantaged backgrounds that must be addressed by the next National School Reform Agreement.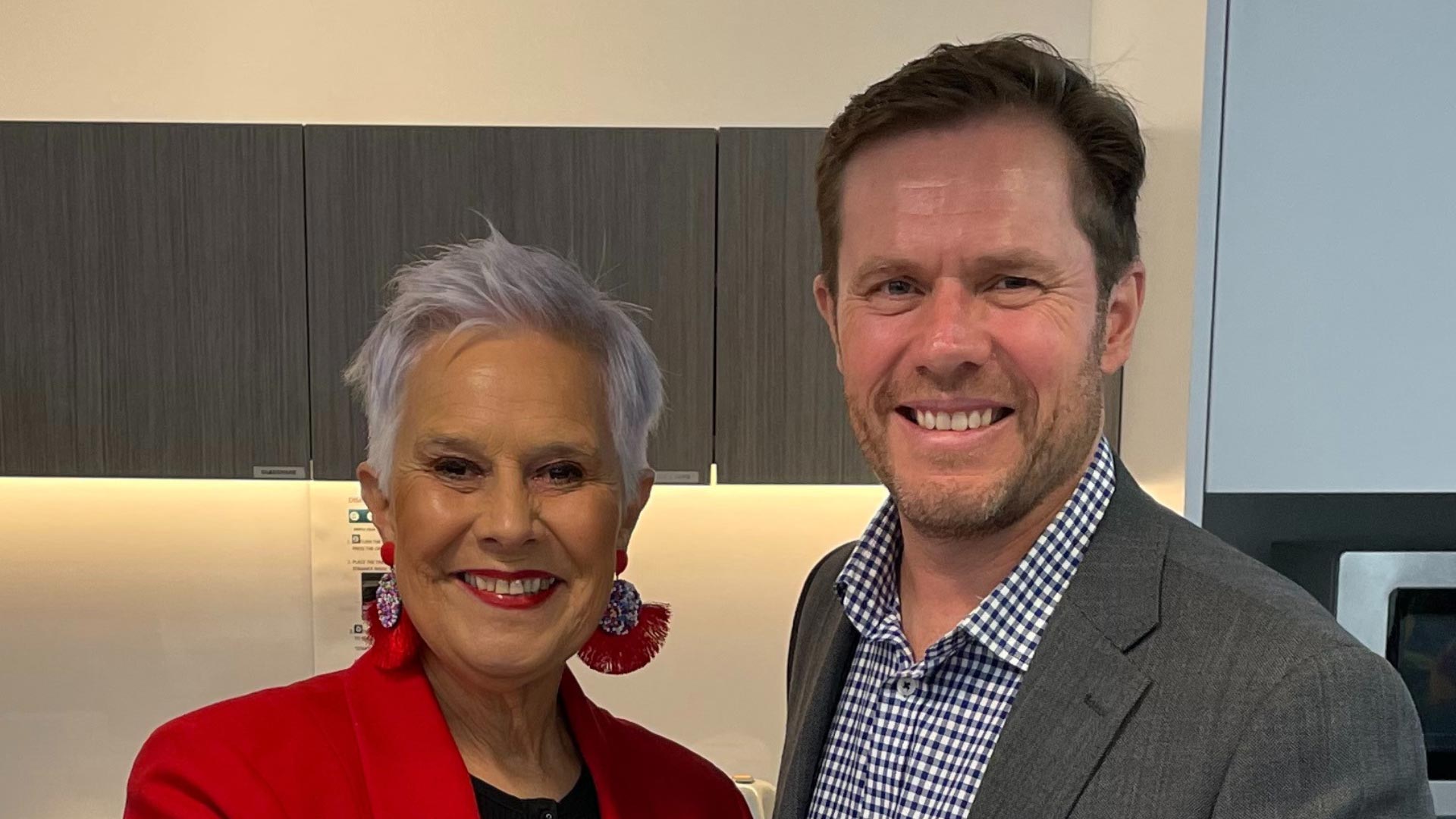 VIEW has over 14,000 members in 300 clubs throughout Australia and is the largest community sponsor of over 1,700 students experiencing disadvantage on the Learning for Life program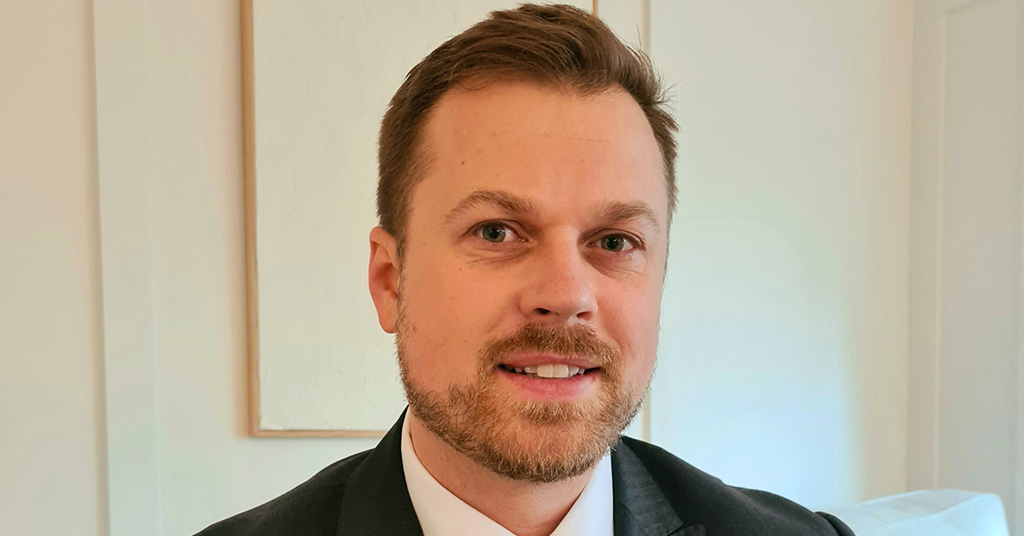 Our former student, Shannon Hyde, grew up knowing what it was like to go without. Instead of hiding his background, he uses it to inform his leadership as the CEO of Simply Energy, where he mentors our current students in the paid Cadetship to Career internship program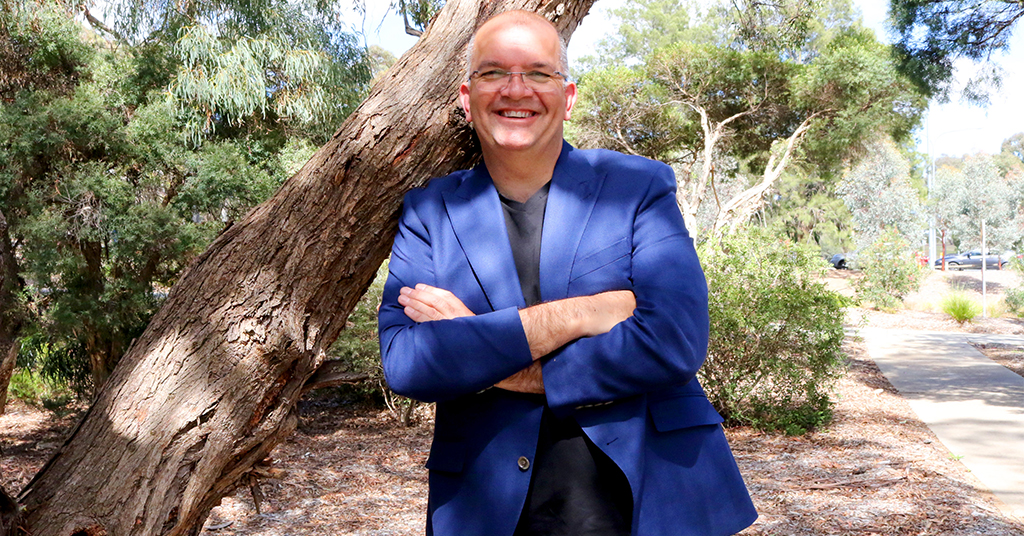 To mark National Reconciliation Week, Anaiwan man and Smith Family board member Peter Radoll, talks to CEO Doug Taylor.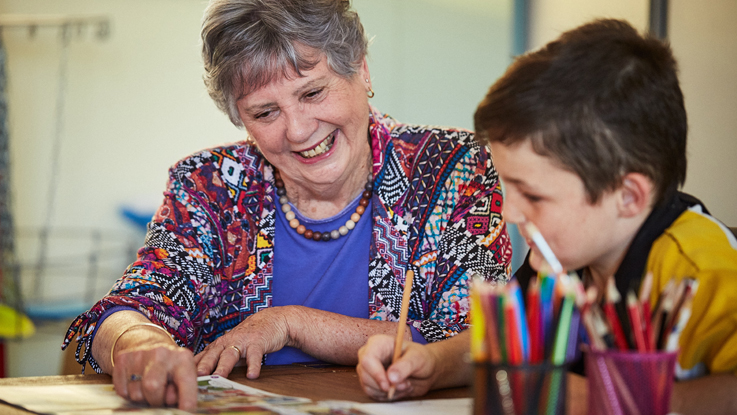 In National Volunteers Week we celebrate our 5,200 volunteers, who in the past year alone donated more than 116,000 hours of service, with an estimated equivalent value of $3.7 million.
Our learning programs provide timely and targeted educational support for young Australians experiencing the impact of poverty and disadvantage.
Our evidence-based programs targeting early years literacy and numeracy are designed to support parents, and early childhood educators, to gain the skills and confidence to help young children to dream big and be ready to start school.
Ensuring all students on our flagship Learning for Life educational support program are digitally included, is a key ambition of The Smith Family's Five-Year Strategy.
Leading educational researcher, Dr Sue Thomson, reflects on educational inequality in Australia and what works to best assist children experiencing disadvantage who are struggling to succeed in their learning.
Our work is evidence informed and outcomes focused to ensure our educational support programs can best assist the children and families we support.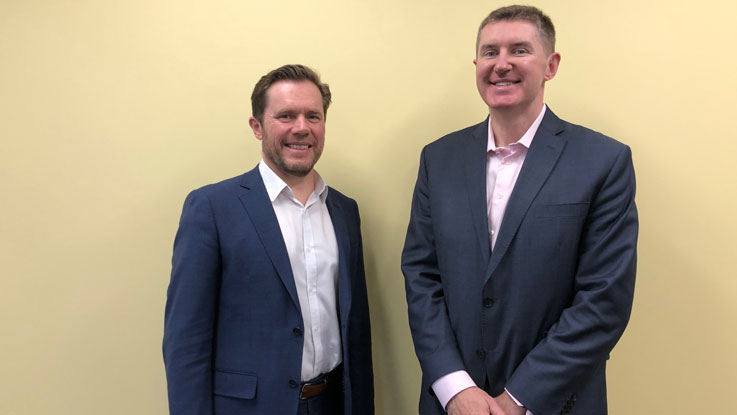 Peter Stumbles has had a ten year relationship with The Smith Family, not only as an individual supporter but also via his role as managing partner of Bain & Company.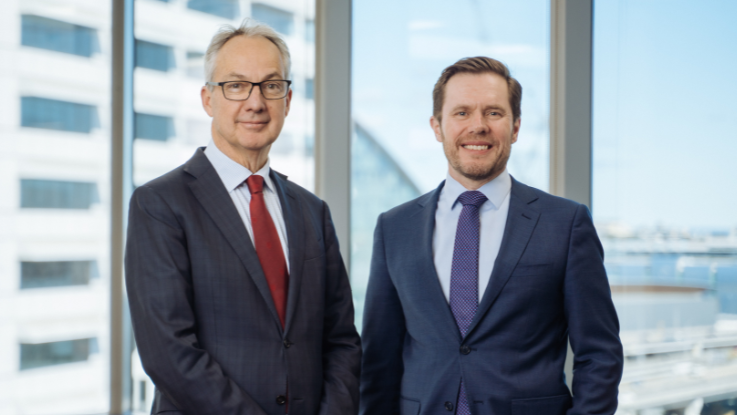 Nicholas Moore joined The Smith Family as Board Chair in 2019 and has helped to guide and oversee the development of our new Five-Year Strategy.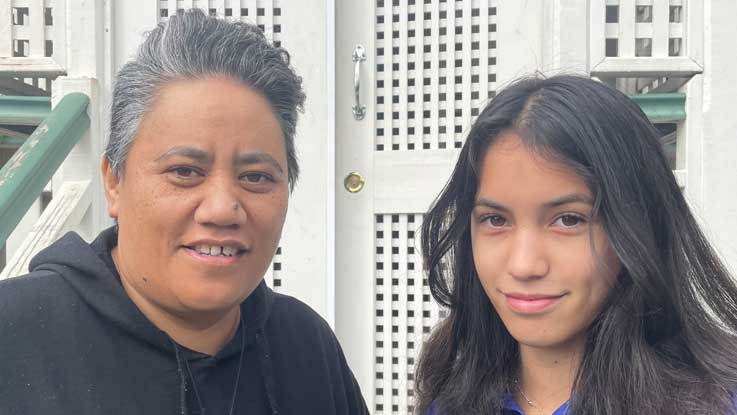 Phoenix is among more than 3,000 students on our Learning for Life program who have been directly affected by the recent devastating floods in Queensland and northern NSW.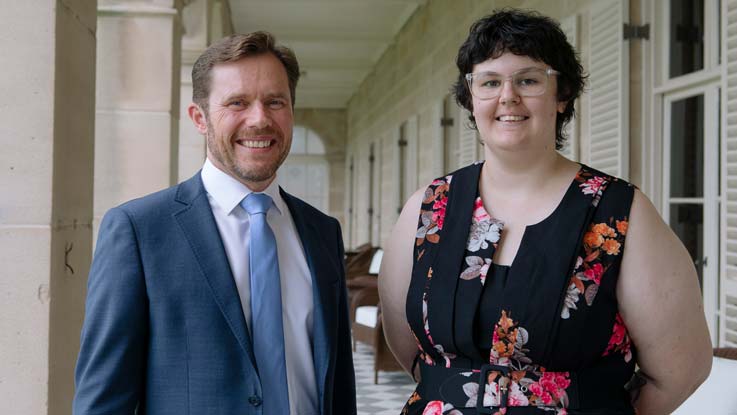 Teddy is a proud Kamilaroi woman who wants to be a high school teacher out of respect and gratitude for her own teachers. She dreams of working in rural and remote communities. Watch video: 4.58m
More Smith Family Stories