Disadvantaged children often miss out on developing the building blocks of early learning.
Children who are read to more frequently at an early age enter school with larger vocabularies and more advanced comprehension skills (Mol & Bus, 2011). Yet without books to stimulate learning in the home, or encouragement from a parent who is aware of its importance, disadvantaged children often don't have the same shared reading time with their parents or carers as their more advantaged peers.
Alarmingly, disadvantaged children are already well behind their peers by age four, and by age six, many are around seven times more likely than other children to be doing badly at school1.
Providing early learning resources and support in the home is vital for a child's future potential.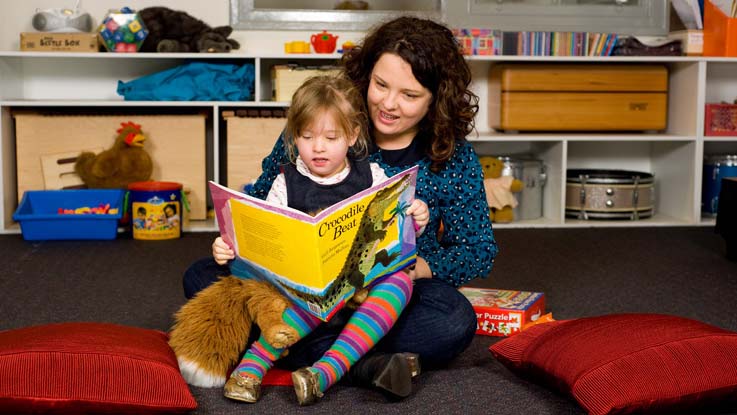 The reading gap in primary school between the lowest socio-economic students (SES) and the highest SES is equivalent to almost 3 yrs of schooling1
The literacy foundations built by children during their primary and early secondary years are crucial to their ability to do well at school. Research identifies a clear link between the development of cognitive skills such as literacy and numeracy at an early age and higher levels of education achievement, greater employability, higher earnings and greater social participation.2
1 Growing up in Australia, Longitudinal Study of Australian Children
2 Department of Education Science and Training (2005), Teaching Reading: National Inquiry into the Teaching of Literacy, Commonwealth of Australia, Canberra
3 Australian Council for Educational Research Ministerial Council for Education, Early Childhood Development and Youth Affairs (MCEEDCDYA) 2010 National Assessment Program: Literacy and Numeracy Report