Working with us
We're looking for people, who like us, really care about helping some of the most disadvantaged in our society – vulnerable kids and their families.
We've come along from our beginning in 1922, when five businessmen had the idea of making the world around them a little better for some orphans at Christmas.
Today we have over 780 passionate team members, plus our amazing volunteers, all working together to build a better future for young Australians in need.
We do this by helping Australia's most vulnerable kids fully participate in education through a range of programs. We help ensure they acquire the skills and knowledge that will best equip them for a future of opportunity and choice.
Your role, in whichever team you join, will play an essential part in helping us positively change lives.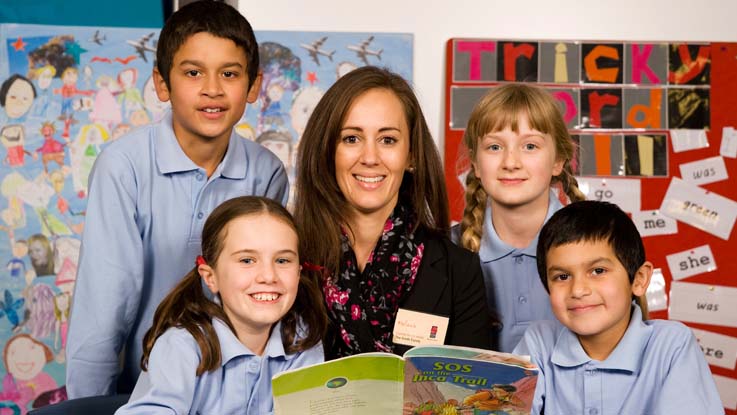 Our Employment Promise
"I love the people I work with - they're passionate about what we're trying to achieve. They're team players and we all pitch in to achieve results. They're supportive. There's something unique about people who choose to work in the NFP sector - their first priority isn't about money, it's about positively contributing to the community in which we live."
Our Employment Promise
Here at The Smith Family we have an Employment Promise we make to all our team members.
This is what our team members say they gain from working with us and what they say they give back to our organisation.
What our team members say they gain from working with us:
work-life balance and flexibility,
committed, passionate and professional team members,
challenging / fulfilling / interesting / diverse work.
What our team members say they give back to us:
commitment to our vision, mission, values and strategy,
delivery on performance expectations,
working collaboratively as a team player.
Learning and development
Your success is our success and we recognise that everyone has an important role to play in learning and development (L&D). Supported by a core L&D team, we believe our managers are best placed to lead learning and development with each individual playing an active role in their own development.
Based on industry best practice, our approach is based on the 70:20:10 model where the most meaningful learning occurs by 'learning on the job' and 'learning through others', supported in small part by formal learning.
Onboarding
The Smith Family has a comprehensive onboarding program to support you when you start your role with us. This connects you with other team members and provides you with the tools, support and resources to be productive and successful in your role.
Salary packaging
The Australian Taxation Office (ATO) allows Public Benevolent Institutions (PBI), such as The Smith Family, to offer special tax concessions to staff. These concessions allow you to salary package a maximum of $16,050 from your gross salary each Fringe Benefit Tax (FBT) year.
Meal entertainment card
This is a salary packaging item approved by the Australian Tax Office (ATO). It is defined as "providing entertainment by way of food and drink". This means you can pay to dine out with family, friends or colleagues for the purpose of enjoying yourselves!
Additional annual leave
To allow you to enjoy more annual leave, you can choose to purchase up to an additional 10 days each calendar year and enjoy using it over a 12 month period.
Health and wellbeing
We are committed to providing an environment that promotes healthy and safe work practices. One of our initiatives is to provide team members with flu vaccinations.
Paid parental leave
After completing 12 months of service, you are entitled to receive eight weeks paid parental leave. This is in addition to the Government Paid Parental Leave scheme.
Work/life balance
As a family friendly organisation, we understand the responsibilities that people may have outside of the workplace. As such, we have roles that may provide flexible work arrangements to enable team members to fully meet their work obligations while also allowing them to balance lifestyle and/or family responsibilities.
The Smith Family is committed to its obligations under child protection legislation.
When starting a role with us, all team members must declare that they are not a Prohibited Person as defined under the law.
It is also a policy of The Smith Family to complete a National Police Record Check and when applicable, Working with Children Check on all new team members. All offers of employment are subject to satisfactory completion of Prohibited Person Declaration, National Police Record Check and Working with Children Check.
We are an equal opportunity employer and are committed to principles of cultural diversity. Applications from people of Aboriginal and Torres Strait Islander descent are encouraged.
You must hold relevant work rights to be able to apply for our roles.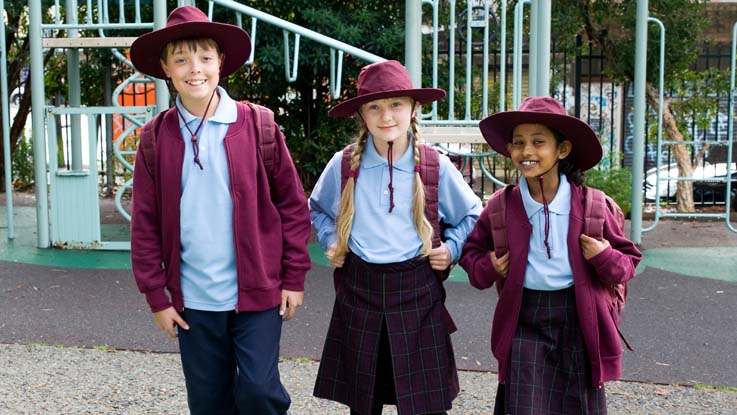 We are proud to have a team of more than 600 passionate, paid, team members who work for us because they really care about helping some of the most disadvantaged in our society, and want to bring about positive change.
While you work at The Smith Family you can be guaranteed that you will see change - change that will impact our nation for the better. And your work, no matter what you do, will contribute to this.
We're all about providing an environment where team members and volunteers have the opportunity to grow both personally and professionally. Here you can find out about the latest opportunities available to join our family.