Disadvantaged children often miss out on developing the building blocks of early learning.
Children who are read to more frequently at an early age enter school with larger vocabularies and more advanced comprehension skills (Mol & Bus, 2011). Yet without books to stimulate learning in the home, or encouragement from a parent who is aware of its importance, disadvantaged children often don't have the same shared reading time with their parents or carers as their more advantaged peers.
Alarmingly, disadvantaged children are already well behind their peers by age four, and by age six, many are around seven times more likely than other children to be doing badly at school1.
Providing early learning resources and support in the home is vital for a child's future potential.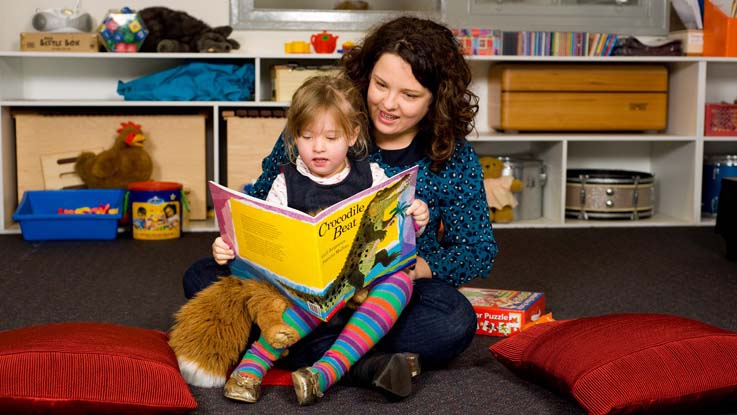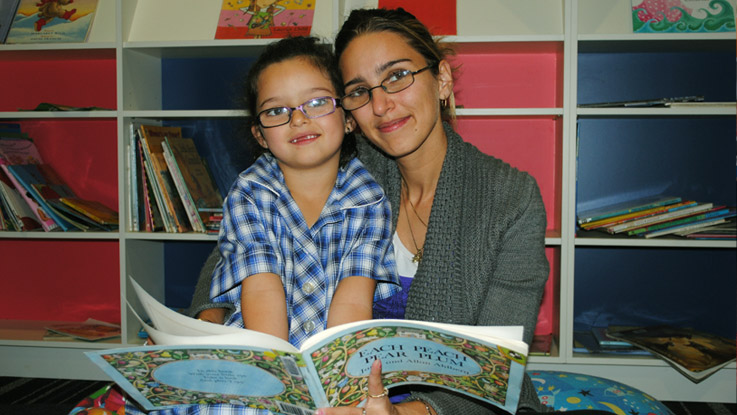 Let's Read was developed by the Centre for Community Child Health at the Royal Children's Hospital, Melbourne. The Smith Family implements Let's Read in partnership with Murdoch Children's Research Institute.
Let's Read provides disadvantaged parents and carers with reading books and support to encourage them to have fun reading with their young children. The program also encourages children to develop a love of books and the ability to name letters and play with the sounds of words.
Children learn more when something is shown to them as well as explained, so Let's Read gives parents and carers clear and simple information by providing a "Share and Show" technique. Participants receive support at four key points in a child's early years of development – from 4 months, 12 months, 18 months and 3.5 years.
To build on existing relationships within communities, Let's Read is delivered by a range of professionals whom disadvantaged families already trust, such as maternal and child health workers, Early Childhood Workers and local playgroups.
The Smith Family delivers the Let's Read program by more than 1395 community professionals.
how does let's read help?
A Victorian mother who participates in Let's Read.
"The Smith Family visited a Youth Health Service to speak to young mums about the importance of early childhood literacy. The young mums were excited to receive their book and loved the helpful hints about how they can successfully read with their child. One young mum commented: 'We don't really know about lots of kid stuff because we're new at this. Everything is a little overwhelming and scary. The Let's Read program helps us help our kids.'"
Daniel Arnold, Learning for Life Program Coordinator for The Smith Family, South Australia.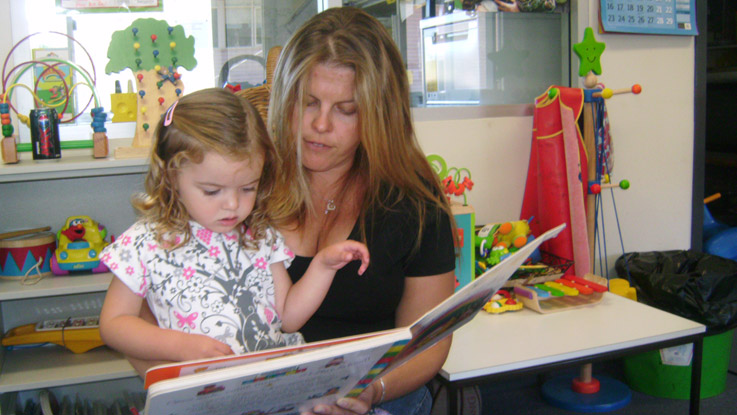 1Growing up in Australia, Longitudinal Study of Australian Children.