Children in Australia's most disadvantaged communities start school already behind.
Children who start school behind in maths generally stay behind.
Numeracy is a foundation skill for successful participation in our society – individuals need it for budgeting, taking medication and employment. The STEM disciplines – science, technology, engineering, and mathematics - are key underpinnings for the future of innovative economies, with an increased global reliance on these knowledge areas.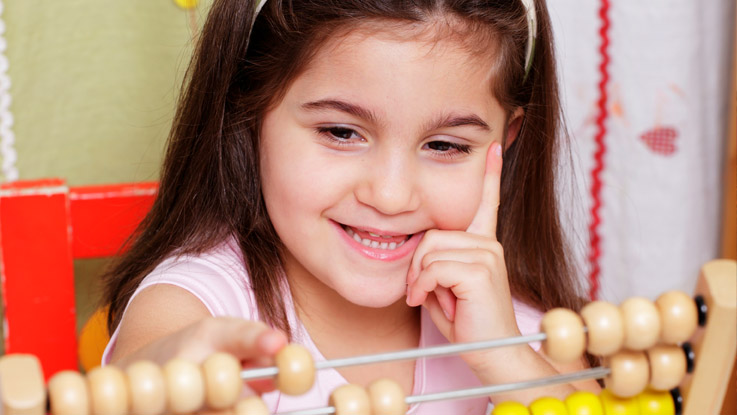 Let's Count is an early mathematics program for children aged three to five, developed by The Smith Family and Professor Bob Perry from Charles Sturt University and Associate Professor Ann Gervasoni from Monash University.
The program supports parents and early years educators to develop the maths skills of the children in their care by noticing, exploring, and talking about numbers, counting, measurement and patterns in their daily lives.
How does Let's Count help?
Let's Count supports parents and early childhood educators to have the skills and confidence so they can develop the maths skills of the children in their care. The program emphasizes maths in the everyday, and helps children to see maths as relevant, stimulating and fun, which sets them up for future success.
"I wish that everybody had the opportunity to do Let's Count, because I've just seen such big improvement in the children's concepts of maths and preparing them for school net year..'" - Let's Count Educator
"…it was a nice reminder, just how simple maths things can be at home ad uncomplicated and immediate in your environment around you." - Let's Count Parent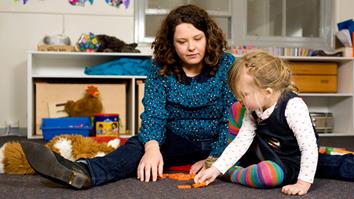 The Origin Foundation has supported The Smith Family to expand the program through a four year partnership (2011-2015) valued at $1.6 million. In that time it has reached 8,500 children, 4,500 parents and more than 300 educators across more than 17 Australian communities.
Orica has committed to supporting The Smith Family to expand and digitise our Let's Count program through a three year project (2017-2019). This will allow us to optimise delivery and increase program availability via digital channels in 2017, thus increasing the program's reach, with a greater number of children benefiting from this program over time. Read more