Since 1922, our goal hasn't changed.
On Christmas eve 1922, five businessmen walked into a Sydney orphanage carrying armfuls of toys and sweets.

They walked out inspired by a single goal: to improve the lives of disadvantaged children in Australia.

When asked who the children could thank, one of the men, preferring to remain anonymous, said "Smith".

"What about the others?" the matron asked. "They're Smiths too", replied the man. "We're all Smiths. We're The Smith Family."

And so, The Smith Family was born.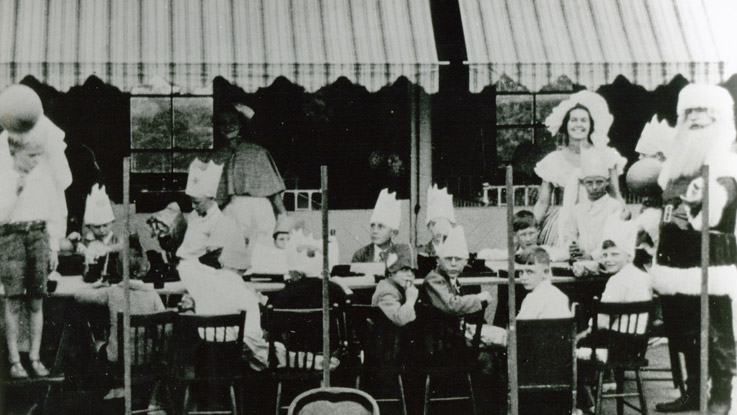 Official joy spreaders
The organisation's first formal constitution was drawn up, and it was agreed members would:
conduct a continuous campaign of good cheer and goodwill;

restore confidence in those whom misfortune has dealt with; and

radiate the spirit of the Family throughout the length and breadth of our country.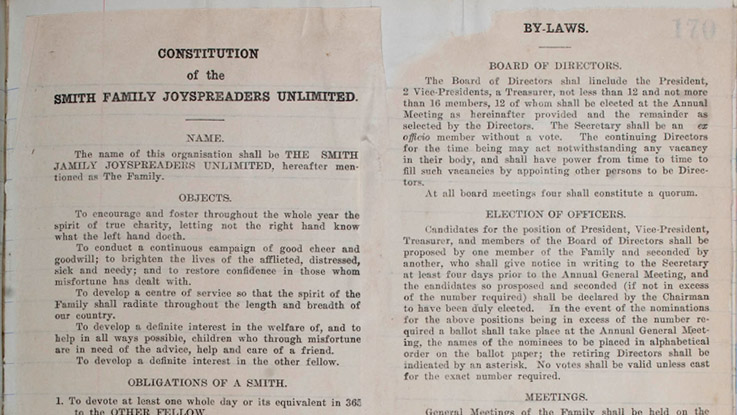 A better future
The 1930s was a decade characterised by hardship but it was also a time when people came together to help one another.
The Smith Family's vision – a better future for young Australians in need – was truly born.
With the help of caring Australians, food and clothing packages were delivered, and hospitals and orphanages were established to help the most vulnerable members of society.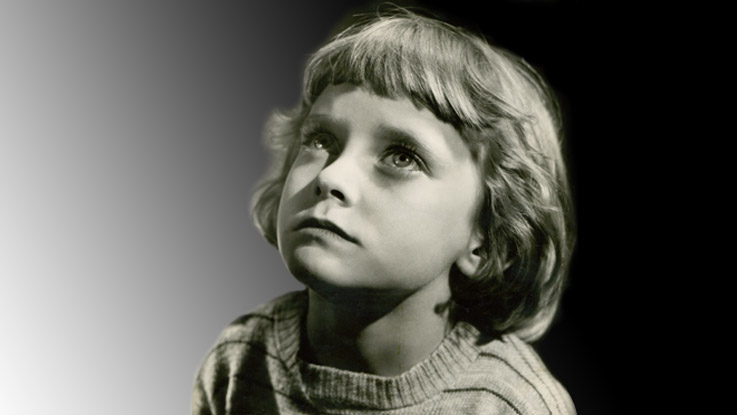 The Smith Family – for humanity
The Smith Family – for humanity
By the 1950s, the momentum was growing thanks to an army of committed volunteers working tirelessly to be "Joy Spreaders". The mission to radiate The Smith Family spirit throughout the country was steadily coming to life.
Growing our reach
The 1960s was a decade of change for Australia and a decade of change for The Smith Family.
With General Secretary George Forbes at the helm, the organisation grew and expanded its reach.
His pioneering fundraising techniques through a donor database and direct mail campaigns set a high standard for the organisation, and the greater non-profit sector. Assistance reached more Australians than ever.
Forbes also recognised the social isolation of many women at the time and founded VIEW as a friendship club for women to support The Smith Family. VIEW continues to support our work today, with more than 15,176 members still volunteering for us.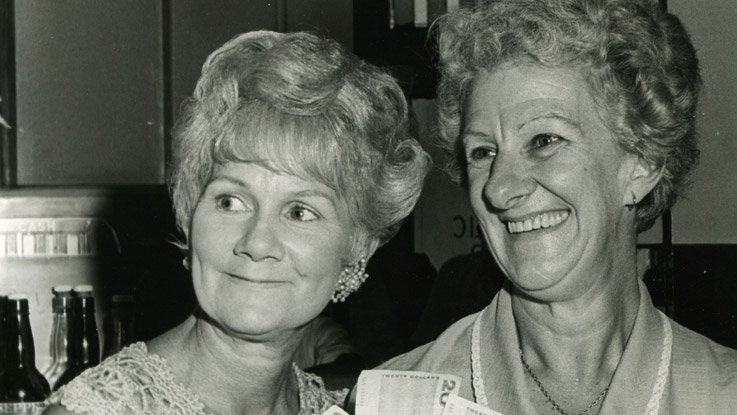 Funding our work
Funding our work
Since 1963, the sale of used clothes in The Smith Family retail stores have helped generate surpluses that offset our administration costs. This ensures that the majority of funds raised through donations from supporters can be spent directly on programs for disadvantaged students.
Times are a changin'
The 1970s saw a wave of immigration to Australia and we established a program to teach immigrants and refugees "survival English".

Still running today, The Each-One-Teach-One program uses community volunteers to help give people the skills they need to participate in the community and be independent.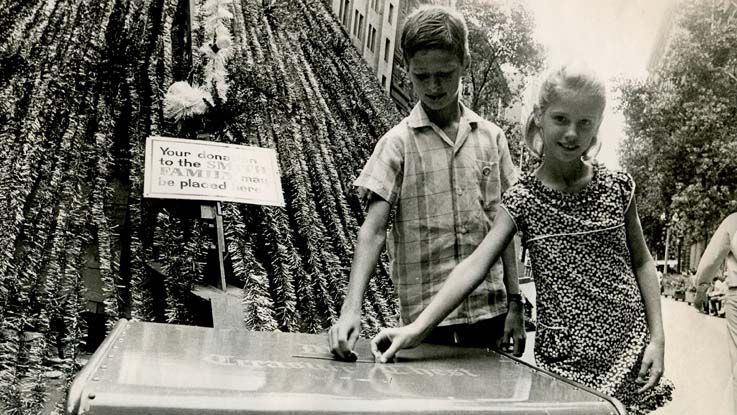 VIEW Clubs – six decades of support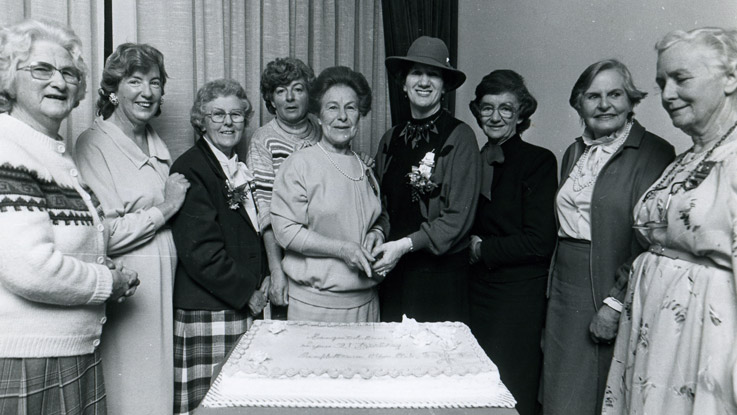 VIEW Clubs – six decades of support
A backbone of the organisation since 1960, VIEW Clubs of Australia fund more than 1,000 of Learning for Life sponsorships, help primary school students with homework, donate stationery packs for students and provide vital mentoring support.
Education transformation
It was fast becoming a modern world and we needed a modern approach.
We asked the families we were supporting what they needed. What would truly help break the cycle of disadvantage?
Their reply: "Help us help our children to get an education."
So we did.
In the late eighties we changed our focus. Our goal was clear - no child should miss out at school and all should be given the best chance to achieve their potential. The Learning for Life program was born.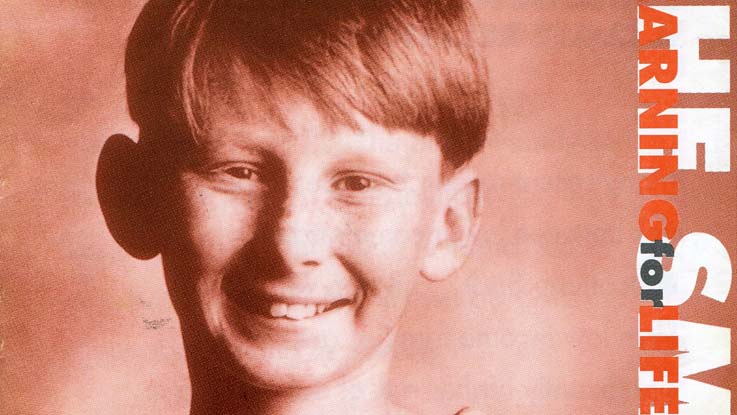 Learning for Life – transforming lives through education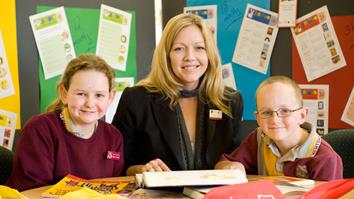 Learning for Life – transforming lives through education
One hundred years later, The Smith Family is still changing lives. Today we are empowering Australian children in need to create a better future for themselves through education.
Research shows supporting a child's education and learning is one of the most effective means of breaking the cycle of disadvantage and this is what the modern Smith Family is all about today.
Last year we supported more than 206,836 Australian children in need (and their families) through our Learning for Life and other support programs.
Learning for Life support is provided in three main ways:
through Learning for Life Workers who connect students and their families to opportunities in their local community;
by facilitating access to The Smith Family's education and mentoring programs;
and through sponsorships that match a disadvantaged student with a sponsor who provides both financial assistance to help with the cost of essential education items, and emotional support that encourages students to stay motivated at school.
The Smith Family's programs are informed by research. Our work is made possible through our network of strong partnerships with government, businesses, universities, trust and foundations, other community organisations and individuals.
100 years of working with families across australia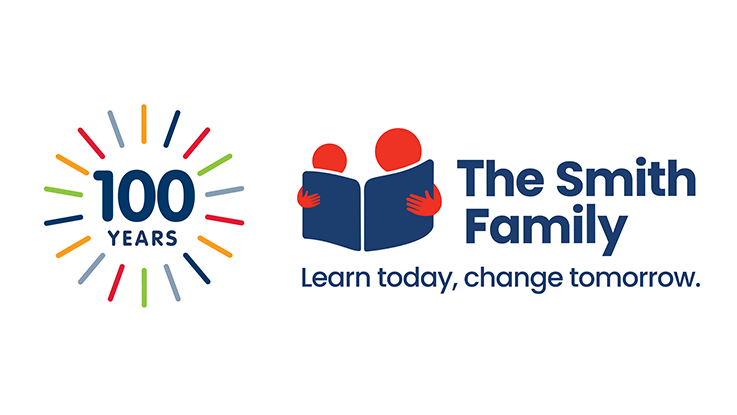 The Smith Family has been working to improve the lives of children living in disadvantage for 100 years.
Over that time, The Smith Family has evolved to become a modern, dynamic, evidence-based organisation that helps children in need create better futures for themselves through long-term support for their education.
Today we're supporting 62,822 students on our flagship Learning for Life program, helping to break the cycle of disadvantage through targeted, long-term support for their education – and we're expanding our careers education programs, providing even more opportunities to help students transition from school, tertiary education or training into the workforce.