Clothing recycling with councils and governments
We partner with councils, governments and private and public land managers in NSW and the ACT to improve waste management practices and policies.
We provide clothing bins for the collection of new or near-new good quality clothing and accessories for reuse or re-sale.
With more than 50 years of experience, our proven logistics, centralised warehousing procedures and longstanding partnerships ensure over 75 per cent of items collected are reused, reducing landfill waste and environmental impact, and generating funds to offset our operational costs.
We have many longstanding relationships and work with the sector to build knowledge, and expertise in textile waste management and disposal. Our partnerships help stakeholders to promote positive reuse initiatives and improve economic, environmental and social outcomes.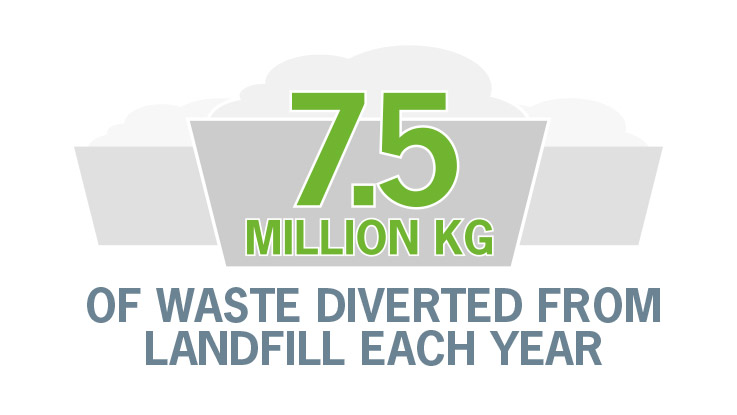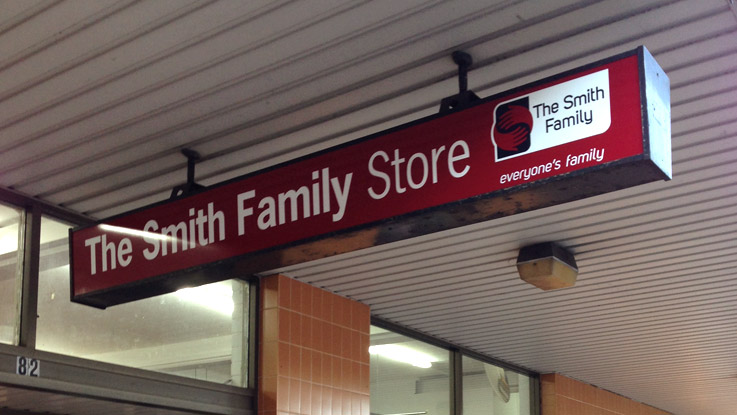 We are moving towards a closed loop model whereby we completely reuse all materials collected and help our partners achieve zero waste.
In the next year, we aim to increase the percentage reuse of collected materials from our current level of 75% to 90%. This will reduce the amount of textile waste going to landfill each year.
We are investigating innovative solutions and partnerships to help us achieve this target, including how we can use textile waste to generate energy. Additionally, we will continue to up-cycle metals, plastics, cardboard and other materials.
We are investigating technology options that will help us to provide customers and partners with an improved service and access to more information about our products, services and environmental impact.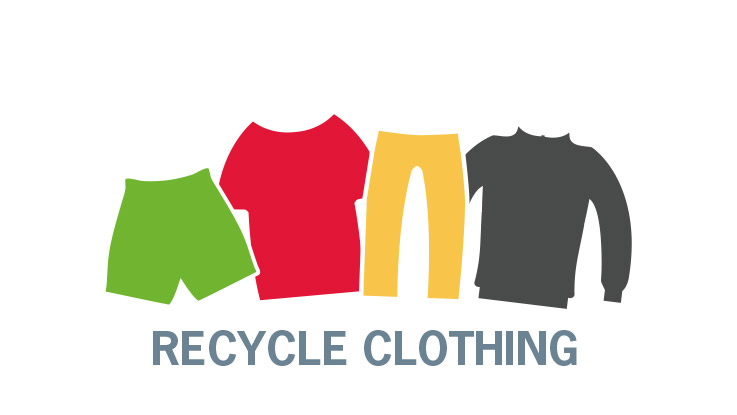 Save water, save energy, save landfill.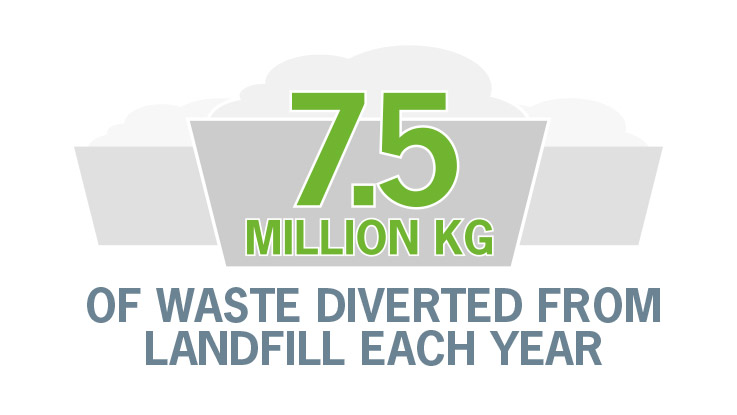 By purchasing recycled clothing, we are conserving the environment. Each year, The Smith Family prevents more than 7.5 million kg of textiles waste from ending up in landfill.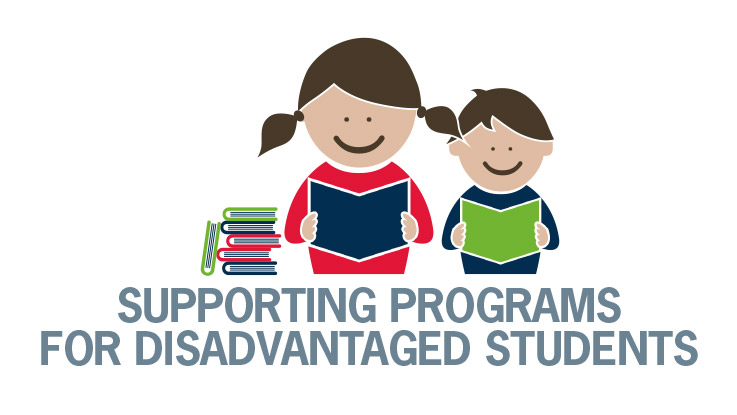 Every purchase from one of The Smith Family's retail stores supports programs to help disadvantaged students.
Policy development, advice and advocacy
As one of Australia's largest charity clothing reuse organisations, our Recycling Operation has collected, sorted and sold new and good quality used clothing, accessories and manchester for more than 50 years. Our experience ensures our partnerships are mutually beneficial, with identified goals, targets and outcomes. We work with our partners to promote advocacy around waste management programs and policy development.
Proven logistics system
Our extensive transport fleet ensures all bins are regularly emptied, serviced and maintained. We monitor all our clothing bins, track all items collected and report back to partners on effectiveness and results. We are able to track the volume collected in each bin and the % reused.
Reporting
Our regular monitoring and reporting capabilities ensure our partners can measure the effectiveness of their textile waste program and report back to stakeholders. We provide statistics on volume collected (kg), items reused (%) and waste collected (%).
Our reputation
The Smith Family is a highly respected, trusted and iconic Australian brand. We are the largest education-oriented charity in Australia. We are recognised as a sustainable social enterprise. Every purchase of donated items in our retail stores or by overseas partners supports programs that help disadvantaged students succeed at school.
Industry memberships
We are a member of the National Association of Charitable Recycling Organisations Inc (NACRO) and the Secondary Materials And Recycled Textiles (SMART) Association.
We currently sit on the Environmental Protection Authority (EPA) reference group focused on strategies to combat illegal dumping on charitable recyclers.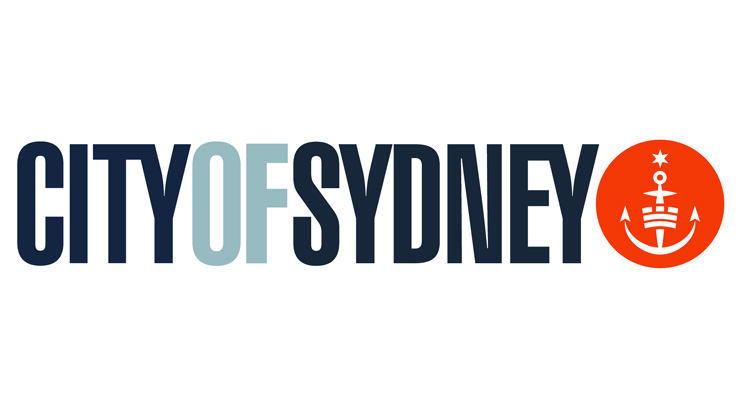 City of Sydney
We have partnered with the City of Sydney for two years and are recognised as an authorised supplier of collection bins. A key element of our partnership has seen all Development Applications in the City of Sydney area include textile/charitable recycling elements. We are working to implement similar strategies into existing facilities as well to further increase the reach of positive waste management practices.

City of Ryde
The Smith Family is the sole supplier of charity clothing bins in the City of Ryde area. We have partnered with the City since 2010 and offer quarterly reporting on volume collected and % reuse. We have been working with the City of Ryde to grow the partnership and place more donation bins in high-density residential living sites within the city.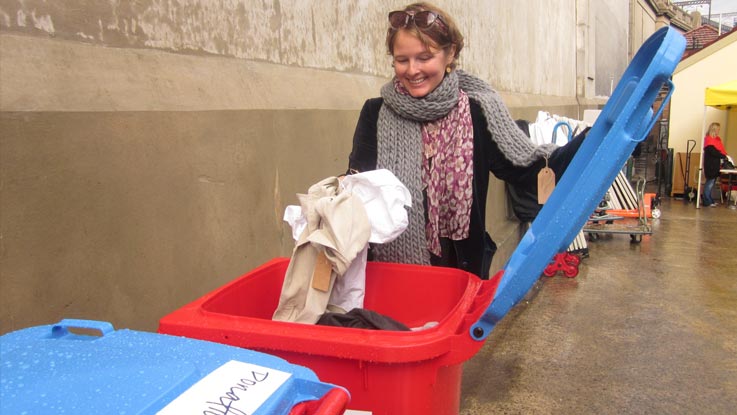 Kirribilli Markets
We partner with Kirribilli Markets to help reduce the volume of waste going to landfill from market vendors. Prior to each event, ten 240 litre wheelie bins are delivered to the site. Vendors are encouraged to donate reusable textiles to The Smith Family bins rather than send them to landfill as waste. At the end of the event, The Smith Family collects the bins and the results of the collection (volume/kilograms collected, % reuse and % waste) are recorded and reported back to Kirribilli Markets management.