TAX-DEDUCTIBLE DONATIONS
Donate this tax year to help children in need create better futures. The amount you donate can reduce your tax bill.
Every time you donate to charity you perform a special act of kindness and compassion that can make a real difference to someone in their time of need. The Australian government supports charitable giving by offering a tax deduction for some types of donations. These donations can reduce the amount of income tax you have to pay when you file your tax return.
How to reduce your income tax with donations
You can claim a tax deduction for donations of $2 or more, as long as these donations are made to an organisation that has been endorsed by the Australian Taxation Office (ATO) as a deductible gift recipient (DGR). The Smith Family, is a registered charity, sub-type public benevolent institution, and has DGR status so your donation will be tax deductible.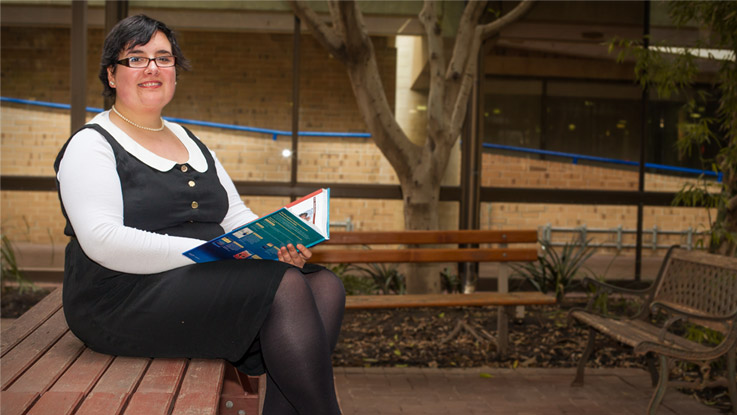 Only certain donations qualify for a tax deduction. You cannot claim a deduction if you receive a personal benefit for your donation (for example if you buy a raffle ticket, buy merchandise or pay to attend a gala event). The
ATO provides more information
about gifts and donations.
4 STEPS TO MAKE TAX DEDUCTIBLE DONATIONS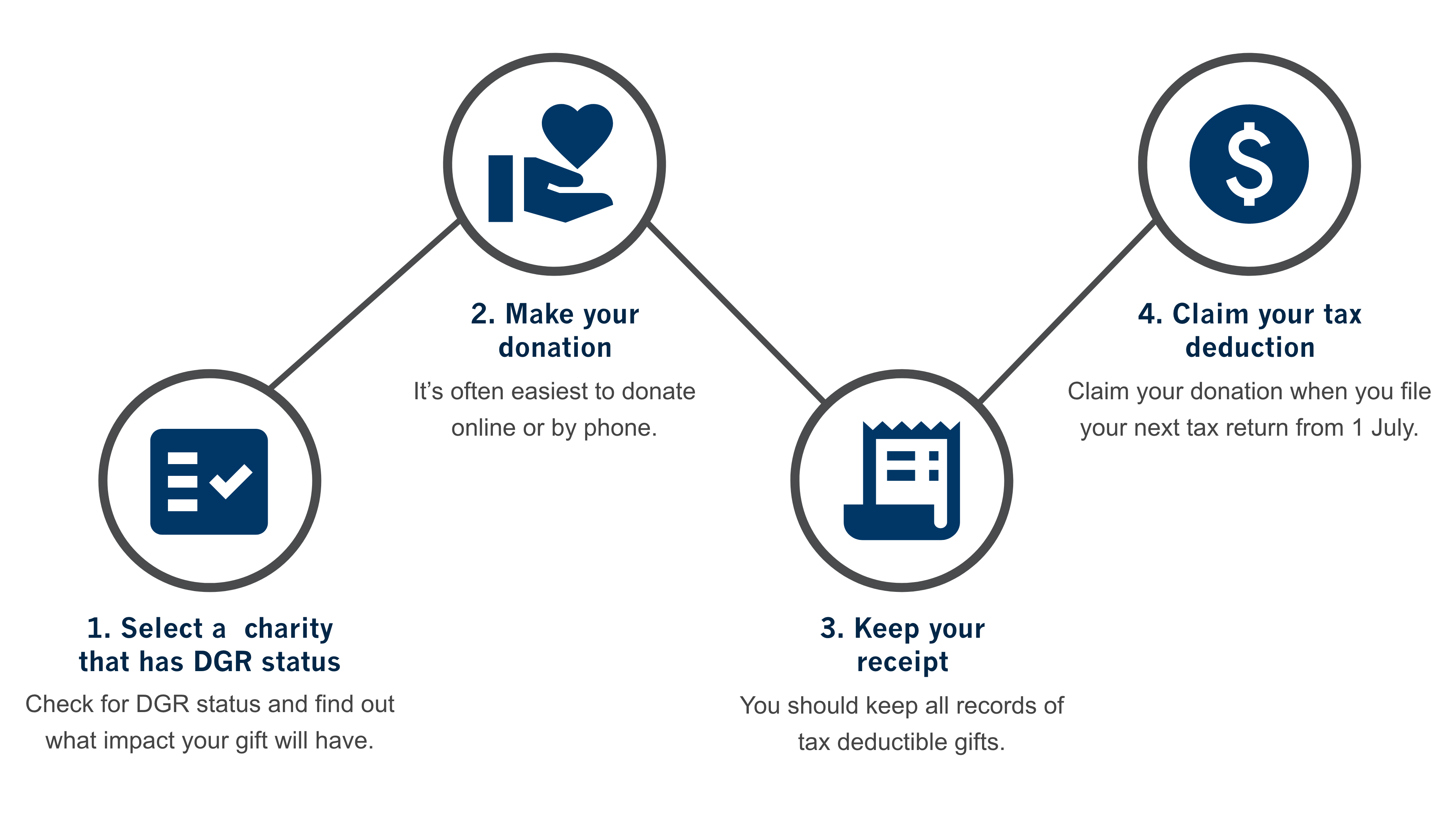 Step 1 – Select a charity that has DGR status
Check for DGR status and find out what impact your gift will have.
You can check this by using the Australian Business Register.
Step 2 – Make your donation
It's often easiest to donate online or by phone.
Step 3 – Keep your receipt
You should keep all records of tax deductible gifts.
Step 4 – Claim your tax deduction
Claim your donation when you file your next tax return from 1 July.
How can I check for DGR status
Will The Smith Family receive less if I claim a tax deduction for my donation
Is there a limit on the amount I can claim as a tax deduction
How much tax will I save
How do I claim my tax deduction
This article contains general information only. It does not take into account your personal or financial circumstances. You should obtain independent professional advice in relation to your particular circumstances and issues if you need clarification of any matter.