CHANGING TOMORROWS TOGETHER
All children deserve the chance to do well in school and to grow into happy, successful adults. But some children don't have the essentials for their education that all children need.
Research shows that when a child experiences poverty at home, it can flow on to impact other aspects of their life. At school, educational inequality limits a child's choices – and employment opportunities in adulthood.
Join forces with us to help young Australians overcome educational inequality caused by poverty. We know that education is one of the most powerful change agents. With your investment, we'll help young Australians get the extra learning support they need today, to unlock their potential for tomorrow.
Take a stand to make our greatest impact yet. Together, we can inspire your employees and customers to help create a world where every child has the opportunity to change their future.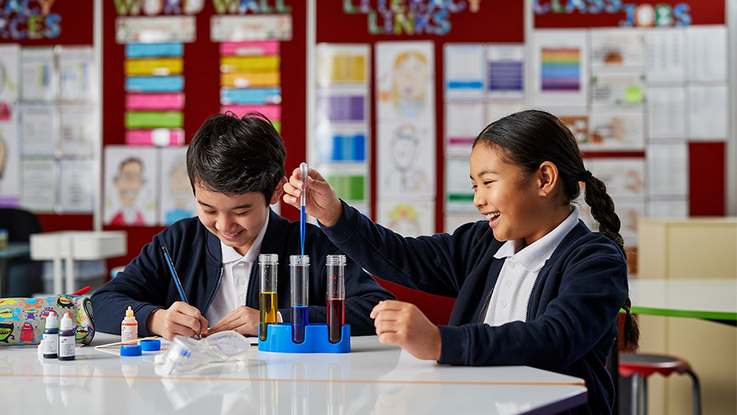 PARTNERSHIPS AT THE SMITH FAMILY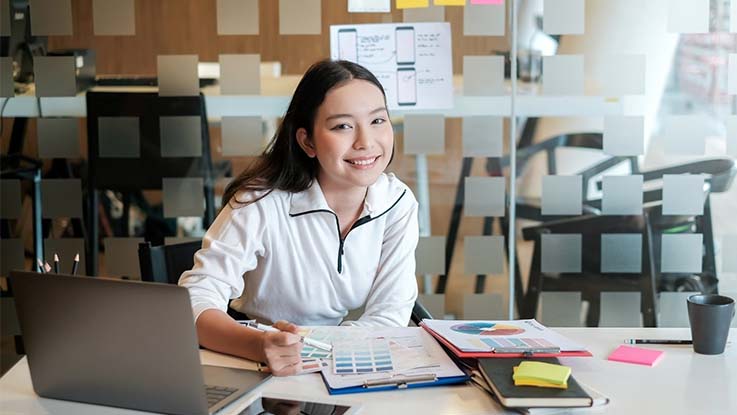 Each mutually-beneficial partnership involves a financial contribution to sponsor students in need or to support our learning and mentoring programs. We deliver our programs in 91 communities with a higher concentration of families living in economic disadvantage. And we work in partnership with 799 schools across every State and Territory.
The reach of our targeted education programs means that you can make a positive difference for children in the specific communities you're invested in – while being part of a cause that's improving society as a whole. In addition, you can donate your organisation's time and talent through our many volunteering and engagement opportunities, or provide goods or services that help fuel our organisation or reduce our costs.
Demonstrating to your customers and employees that your company is making a positive contribution to the community is crucial for any business operating in a competitive environment. That's why it's important to us that you achieve your corporate social responsibility objectives, and that each partnership we form is unique and designed to meet both our needs. Our work is known to be innovative and data-driven. In fact, we were once again recognised as one of Australia and New Zealand's Most Innovative Companies in the 2022 AFR Most Innovative Companies List.
Playing an active part in enabling brighter futures for young Australians isn't just rewarding. It's often truly enriching. You'll have the opportunity to engage your team through our extensive suite of formal and informal volunteering opportunities.
You'll also have the chance to tell the story of your impact, through powerful content and resources, which will help bring your partnership to life.
We continually track the progress of the children and young people supported through our programs. From data on completion rates through secondary school, and transition into further study, to close-ups on the results of our learning programs, you'll be able to see first-hand the impact of your contribution.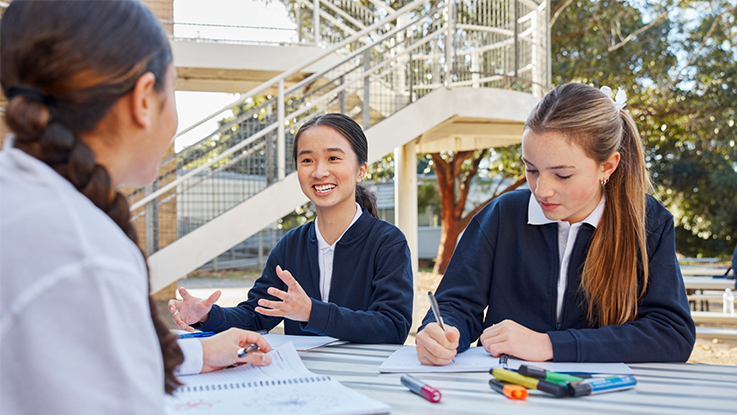 Activate your customers and employees through cause-related marketing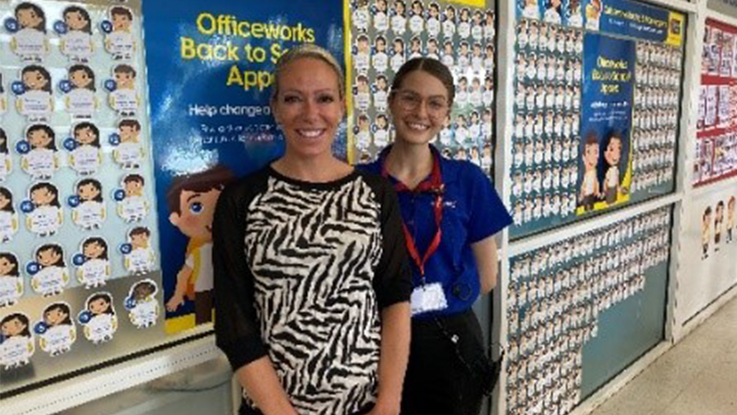 Activate your customers and employees through cause-related marketing
Did you know that 86% of consumers believe that companies should take a stand for social issues? This belief often translates into the product a consumer chooses: 64% of those who said it's 'extremely important' for a company to take a stand on a social issue said they were 'very likely' to purchase a product based on that commitment.1
Aligning your business with The Smith Family through a cause-related marketing (CRM) campaign will help create a positive impact, while engaging your customers and employees. Cause-related marketing can add to your brand reputation, build awareness, enhance retail client and customer relationships, and increase sales and market share.
1 2018 Shelton Group's 'Brands & Stands: Social Purpose is the New Black'
Engage your employees through volunteering
Volunteering experiences help bring your team closer to the young people we support, who are at the heart of everything we do. We'll work with you to make sure your employees have the best opportunity to make the biggest possible difference. There are so many ways to get involved, including writing encouraging messages to young people on our Learning for Life program, or providing one-to-one online mentoring to give advice and guidance about study options and career pathways.
If you're looking for a fun team-building event, we've partnered with Corporate Challenge Events to bring you Top of the Class. Your employees will be divided into teams and tested in Maths, English, Geography and General Knowledge to see who'll be crowned 'Top of the Class'. By participating in Top of the Class, you'll not only be engaging your employees and creating a positive team culture; you'll also be supporting The Smith Family.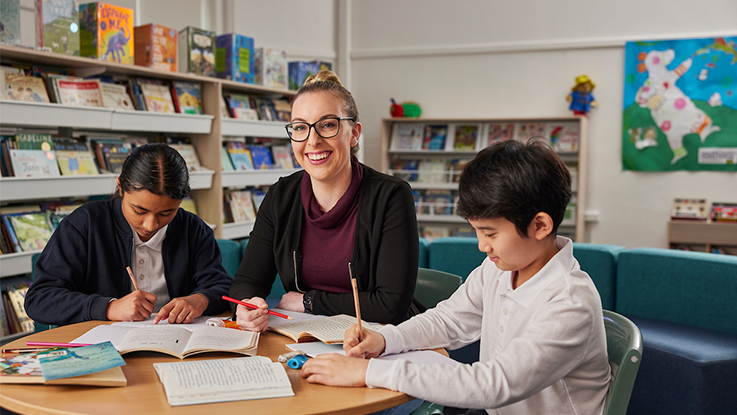 Give through Workplace Giving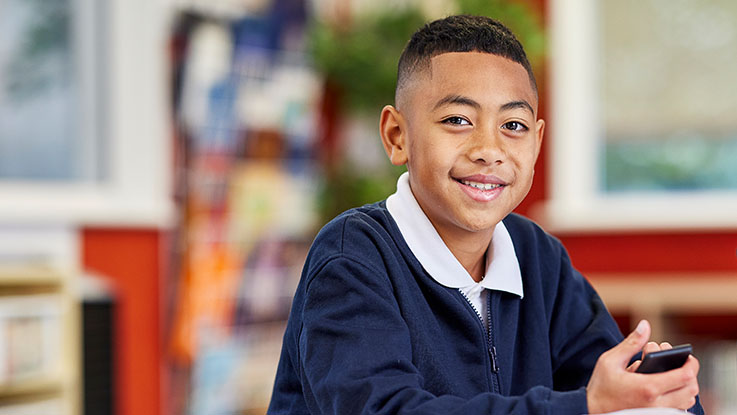 Give through Workplace Giving
Workplace Giving is one of the most cost-effective ways we can raise funds to support our work. So, by partnering with The Smith Family on Workplace Giving, you can help us reach more children and young people in need.
With donations deducted from your employees' pay before tax, their donations go even further. You may also opt to match their donations, dollar for dollar, doubling your organisation's impact.
A unique feature of our award-winning Workplace Giving program is that your employees are able to sponsor individual students in need, allowing them to see the tangible difference their support is making.
Fundraise for us
Raising funds for us by taking part in an event is a fantastic way to unite your employees around a common cause.
It's also a great way to energise your organisation – creating a central, motivating theme that engages your employees in teamwork and makes them proud to work for you.
As a corporate partner, we could also work with you on a bespoke fundraising campaign with your employees, or with your suppliers and partners.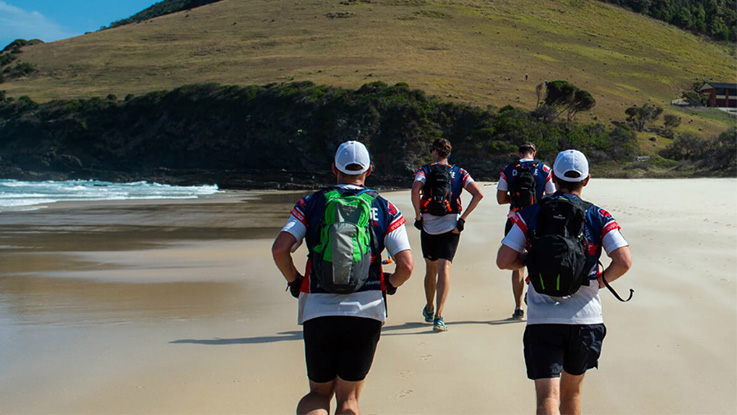 Interested in partnering with us?
We'd love you to join forces with us. If you'd like to find out more, please contact us by email or by filling in the form below.