HELP BUILD A BETTER FUTURE FOR AUSTRALIAN CHILDREN IN NEED.
A partnership with The Smith Family shows consumers and employees that you have an ongoing commitment to supporting the wider community, and giving back to Australian children in need.
Today, there are 1.2 million Australian children and young people living in poverty, 1 without the right education, health and life opportunities that will help them achieve their full potential. Research shows that supporting a child's education is one of the most effective ways of breaking the cycle of disadvantage.
Our corporate partnerships help us to provide programs throughout 91 communities across Australia that assist almost 171,000 young Australians in need to participate more fully in their education and create a better future for themselves.
Your commitment to partner with us will help us to support even more Australian children in need.
Make a positive contribution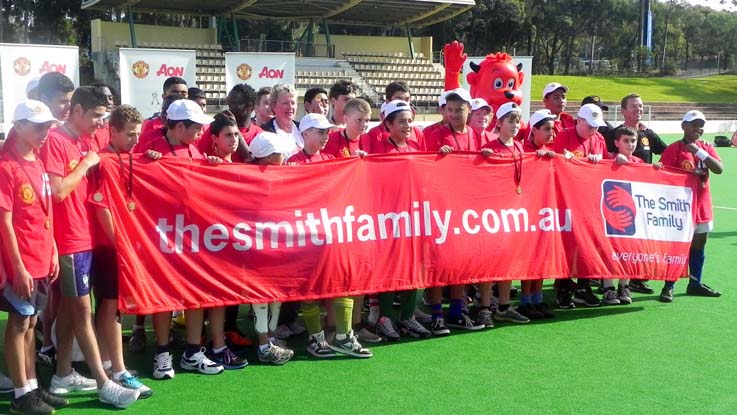 Make a positive contribution
Your workplace can change the lives of Australian children from disadvantaged backgrounds. Demonstrating to your customers and employees that your company is making a positive contribution to the wider community is important for any business operating in a competitive environment.
That's why it's important to us that you achieve your social responsibility objectives, and that each partnership we form is unique and designed to meet mutual needs. Regardless of whether your company is large or small, national or regional, we manage all our partnerships intensively to deepen the strategic connection and make sure your needs and objectives are met.
how your company can support us
Financial support
Some of our most successful relationships are designed so partners can support a community or specific program of their choice. This is a way for you to direct your investment to communities in which your business operates and where your customers, suppliers, shareholders and staff are located.
Financial support may include:
sponsoring a student living in disadvantage
supporting a community in need near you
supporting our educational support programs in your local area.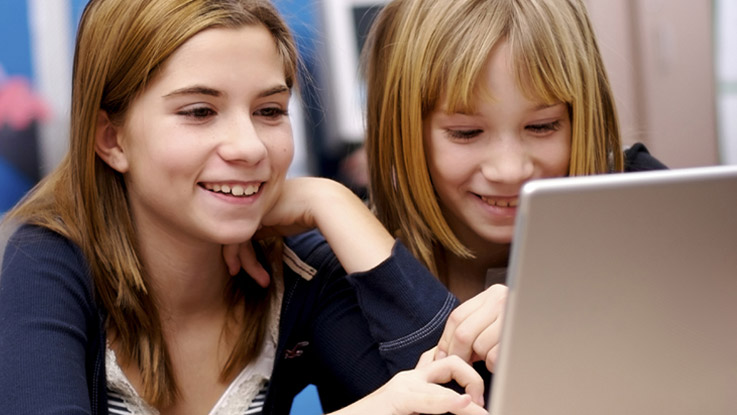 Let's Count at work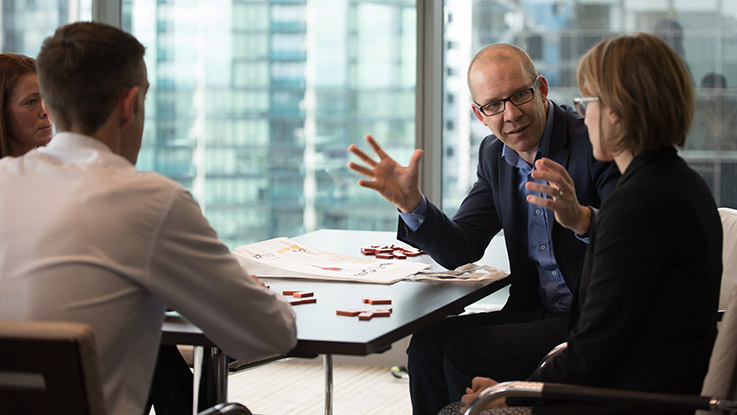 Let's Count at work
A fun new way to build staff engagement for the parents in your workplace. Support The Smith Family's by purchasing Let's Count at work one-hour workshops, providing employees with valuable tools and tips, on how to support young children's early numeracy development. Proven to boost staff engagement, motivation and job satisfaction.
Show your employees that they really count.
Staff involvement
Few charities offer better volunteering opportunities for partners than The Smith Family. We have a range of volunteer roles to suit staff at all levels.
These can be a one day activity assisting with a homework club to mentoring a young person who is studying at TAFE or University. Volunteers are also needed all year round to help with logistical and administrative tasks for our tutoring, numeracy and literacy programs.
Not only do these activities boost staff development, but they also bring your employees closer to the disadvantaged young people and their families who are at the heart of everything we do.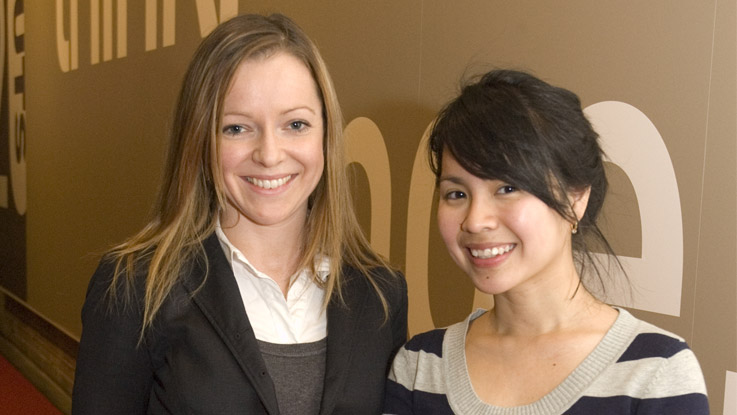 Creating better futures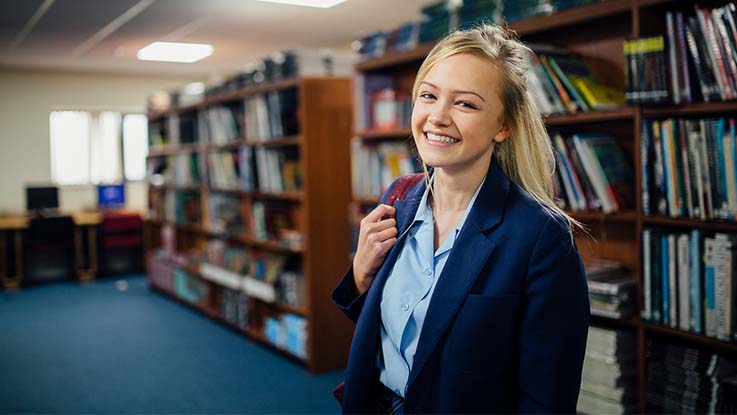 Creating better futures
By supporting The Smith Family through Workplace Giving, you'll help change the lives of young Australians living in poverty through education.
Workplace Giving is one of the most cost-effective ways we can raise funds to support our work, so by supporting our program, you can help us reach more children and young people in need – child by child, family by family, generation by generation. By providing much-needed educational support, together we can help these children break free from the cycle of poverty, so they can create better futures for themselves.
Pro bono and in–kind support
You can donate in–kind goods or pro bono services that we would otherwise need to buy on commercial terms.
Pro bono and in–kind goods and services enable us to direct an even greater percentage of the donations we receive to our programs.
To discuss with us, how you could support us in this way, please contact us.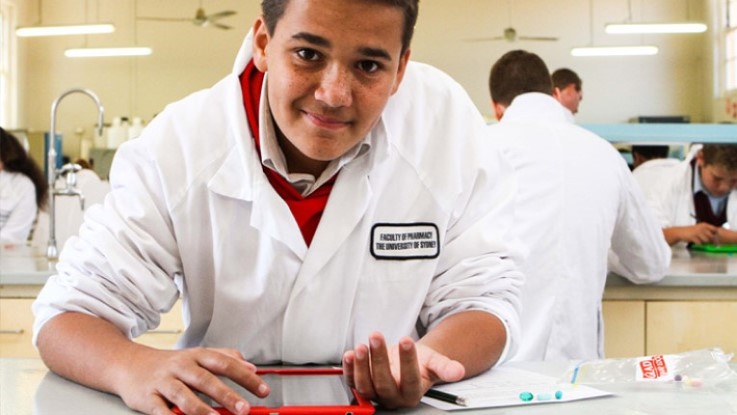 Customer engagement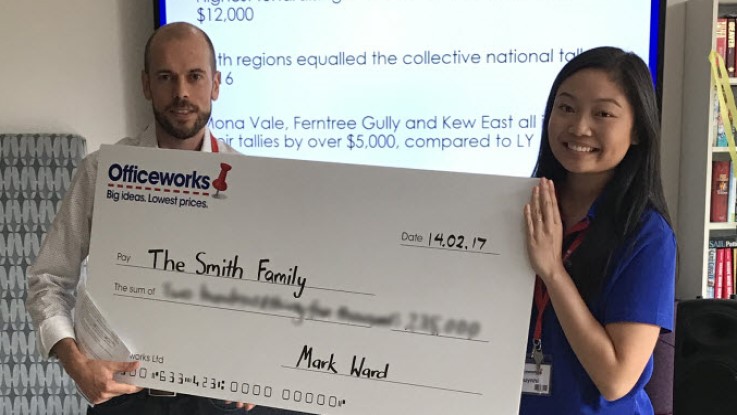 Customer engagement
Over the past decade, Australia has embraced the charitable concept of cause-related marketing in response to the constant challenge of developing brand loyalty in today's competitive marketplace.
In addition to the value successful cause-related marketing can add to your brand and corporate image in the eyes of your customers, aligning your company with a cause can also work to boost employee morale and loyalty, making you a preferred employer.
Partnering with The Smith Family can build brand awareness, enhance retail, client and customer relationships, increase sales and market share.
The benefits of cause-related marketing can include:
enhanced public perception of your brand
increased sales
positive media coverage
creation of a unique selling point over your competitors

s

trong incentives for consumers to switch to your brand

increased long-term customer loyalty
improved relationships with supply chain and retailers
improved employee morale and loyalty.
Taking part in events
Raising funds for us by taking part in a fundraising event is a fantastic way to unite your employees for a common cause.
It is also a great way to energise your company, creating a motivating theme that engages employees in teamwork and makes them proud to work for you.
At The Smith Family we try to make it as easy as we can for you to join in fundraising activities or run your own event.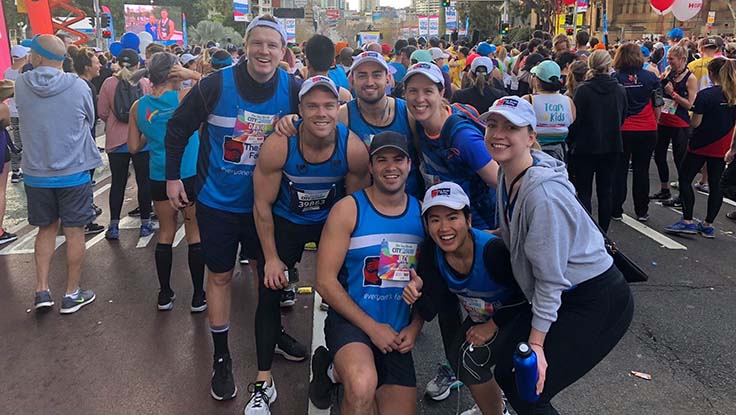 Interested in partnering with The Smith Family?
Throughout our history, The Smith Family has relied on the business community to support our work through the provision of financial and non-financial support.
We have a dedicated team, committed to managing each of our corporate relationships.
If you have an enquiry about a partnership with The Smith Family, please contact us by filling out the enquiry form below, leave us a brief message and we'll get back to you shortly.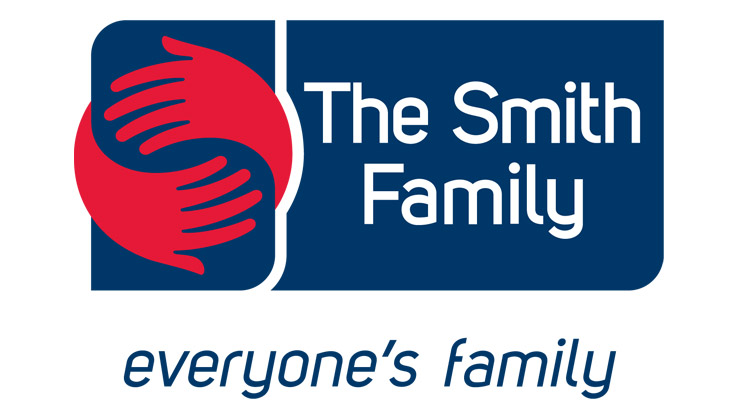 1Source: Poverty in Australia, 2020, ACOSS / UNSW Report.