A fun new way to build staff engagement for the parents in your workplace
What is Let's Count at work?
Let's Count at work is a highly effective one-hour workshop conducted by The Smith Family.
Designed specifically for parents and carers in your organisation, it gives them the confidence and skills to help their children develop numeracy skills that will prepare them for primary school.
Let's Count at work is delivered in your workplace by an experienced educator from The Smith Family. We provide the tools and resources used during the sessions, and materials for participants to take home.
What are the benefits for your organisation?
I love the idea of bringing skills that apply beyond the workplace into a session like this for employees – thank you.
Providing this unique learning and development opportunity to your employees will:
Give parents and carers valuable knowledge to help young children's early numeracy development
Help improve your employees' motivation, productivity and job satisfaction
Demonstrate your organisation's commitment to social responsibility
When you host a session, all proceeds go to The Smith Family to provide targeted educational support for disadvantaged children
Why is numeracy important?
Internationally Australia lags behind the standards of other OECD countries in numeracy, rating only 12th out of 22 nations.1
Nationally, more than one in six children start school behind and children from the most disadvantaged areas are 4.1 times more likely to start behind, relative to children from the least disadvantaged areas.2
Parents spend less time with their children on maths activities compared to reading.
Many parents are uncertain about early maths learning and teaching, not knowing what their child could or should learn or how to help them learn.3
Let's Count at work provides practical ideas, tips and tools for everyday maths.
"Great information. Energy of the trainer was excellent. I want to hear more, I am feeling very empowered." - Let's Count at work participant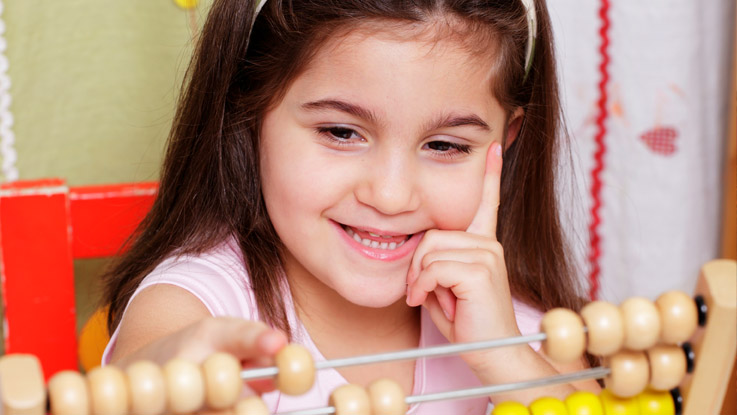 Very interactive, the activities were a great way to introduce the how and what to do.
The one-hour session is split into three 20-minute blocks: theory, activities and games, and a sharing/summary session. Topics include:
Australia's numeracy challenge
How children learn
What is numeracy?
How to 'notice, explore and talk' maths in everyday activities
Tips and tools for parents to explore maths with their children