Aidan has turned the page on his reading struggles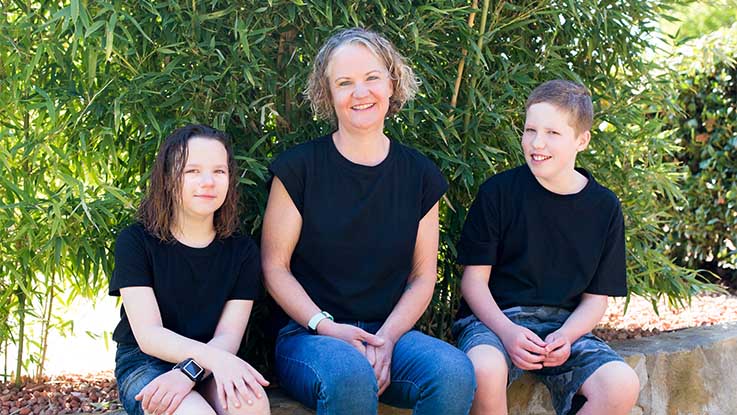 Single mum Rebecca has always worked so hard to teach her autistic son Aidan the life skills he needs to survive in the world. But there is another skill — one that is crucial to break the poverty cycle — that Aidan is now much better at, thanks to you.

Caring for two children solo — one with high functioning autism — and scraping together enough money for food, bills and school essentials, means life is often overwhelming for Rebecca.

Amidst these struggles, this devoted mum to Aidan, 11 and Lucy, 9, has always made the time to teach her kids the basic skills for independence.
"We spend time on simple tasks around the house like vacuuming and sorting clothes," explains Rebecca. "I teach them to make and prepare simple foods from scratch."

Aidan experiences learning difficulties that make class time extra tough. Despite the best efforts of his teachers and mum, he was slipping further and further behind in his reading.

But thanks to amazing supporters like you, Aidan was able to join our student2student reading program. Twice a week, Aidan would get to read to a buddy from a different school over the phone, building his skills and confidence.

Aidan, who is in Year 6, resisted at first — he was nervous about working with another student. "Please, give it a go — it's not like reading in front of your classmates at school," Rebecca encouraged him.

Fortunately, Aidan did try — with excellent results. "It is so beautiful to see the bond Aidan and his reading buddy Zach have," says Rebecca. "Zach is patient and gives Aidan extra processing time. The program is amazing, and Aidan is far more confident in his reading skills."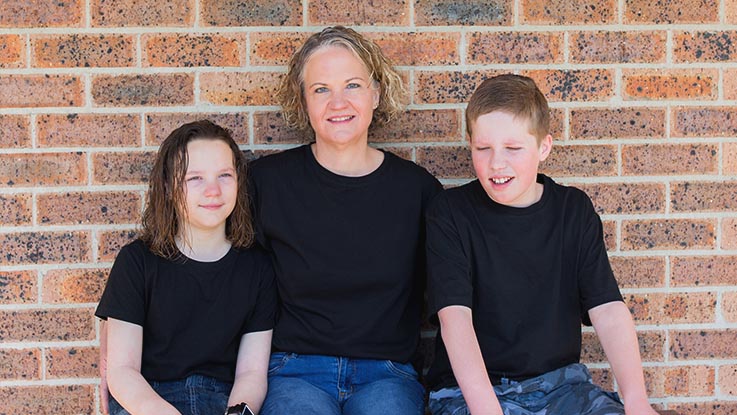 To be well-spoken, to be well-written, to communicate, is very important. Without those things, I think life would be a lot harder.
Aidan's sister Lucy, in Year 4, was also invited to join student2student, to help her catch up. Lucy has so much fun reading with her buddy. "She is very nice and gives me feedback on my reading," says Lucy. "Talking to my buddy on the phone and doing the student2student program is definitely helping me."

Today, Rebecca feels more positive about the reading skills her children can take into adulthood, thanks to the support both Aidan and Lucy are receiving.

"To be well-spoken, to be well-written and to communicate well is very important," she says. "Without those things, I think life can be a lot harder. This has taken a lot of stress and pressure off our family."

For Aidan, along with his academic gains, your support has taught him something else that makes him feel happy: "I think it helped Aidan to understand that there are people out there who do want to help and do want to volunteer their time to help out a stranger. I think it's just beautiful," says Rebecca.