Emily had no interest in school, until our learning programs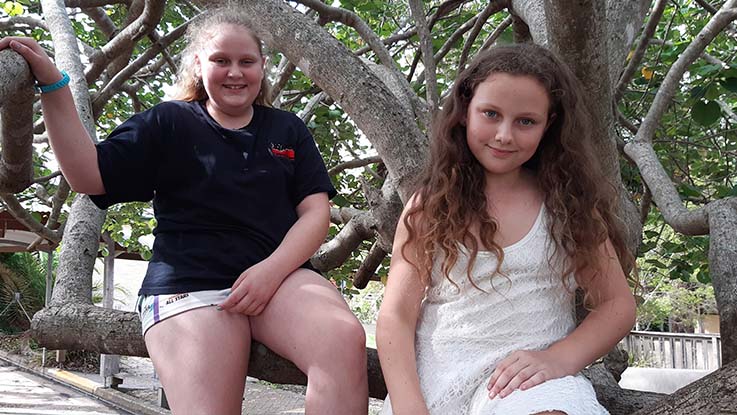 Emily puts down her pen proudly. With her homework done, she's excited to move onto some of the games at our Learning Club. Seeing Emily's confidence, you would never know that not so long ago, a difficult home situation had pushed her behind in her education. But ongoing support over the last two years has Emily shining at school.

"When we started with The Smith Family, we had just left a bad situation. It was very traumatic for my girls, Emily and Marleigh," said single mum, Lisa.

Lisa knows that a good education will give her daughters more opportunities in life. But she had to leave school early herself. When it came to supporting Emily and Marleigh with their homework, Lisa was at a bit of a loss. So the girls'
Learning for Life
Coordinator got them involved in our after-school
Learning Club
. Lisa can't believe the transformation.
"Before
Learning Club
, Emily wouldn't do her homework. She wasn't a naughty child, but you could tell that she wasn't where other students her age were," said Lisa."Emily loves going to
Learning Club
. It's the volunteer tutors – they are just unreal with her. They've got the magic touch. As a mum, I get a bit frustrated. But Emily will actually listen to them and do her homework. I am so proud of my girls! They want to go to school now. Whereas before it was, 'Can we have a day off? We don't want to go to school.'"
Emily also needed extra help with her reading. So we matched her with an older student reading buddy, George, through
student2student
. Two or three times a week, Emily would read to George while he encouraged her. And it all took place over the phone, so students like Emily kept receiving this vital support throughout school closures.
"Emily was really far behind and had no interest in reading to an adult. Her reading buddy, George, was excellent with her. He was patient and would ask her questions after they read the books," said Lisa.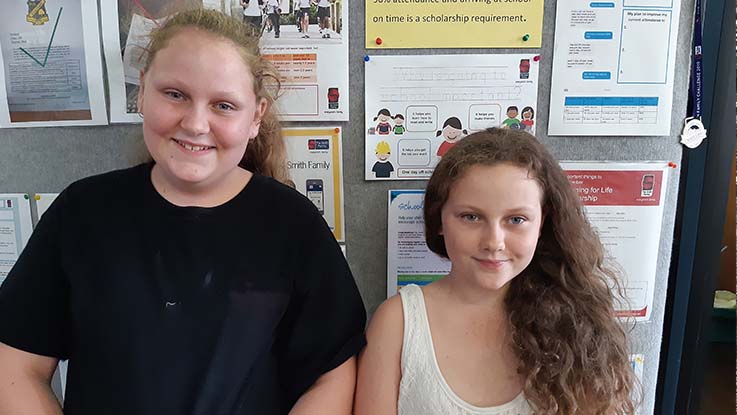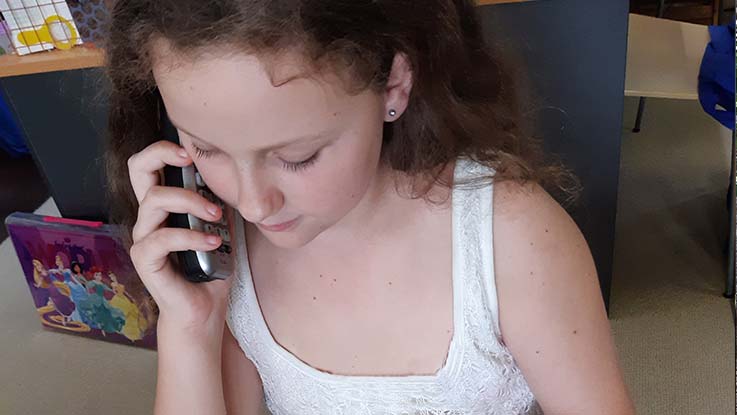 "George gave Emily the confidence to read. If she messed up a word, he calmly talked her through it and got her to sound it out. She looked forward to
student2student
every week."
Breaking the cycle of disadvantage takes wrap-around support. Emily and Marleigh also have Smith Family sponsors and local support from one of our
Learning for Life
Coordinators.
"The sponsorship helps get school uniforms for them, and their shoes and everything. But the support is not only money. The
Learning for Life
Coordinators and volunteers support us really well. The girls absolutely love them. They get excited to hear from them and see them. It has changed their lives," said Lisa.
Thanks to support from our donors, sponsors and volunteers, disadvantaged students can do their best at school and go on to achieve great things. And while Emily is still figuring out what she wants to do when she grows up, she does have one very clear goal.
"I've got a sponsor who supports me to go to school. When I finish school, I want to be a sponsor too! I've seen that people help other kids and I want to do that," said Emily.