Lachlan's sponsor gives him hope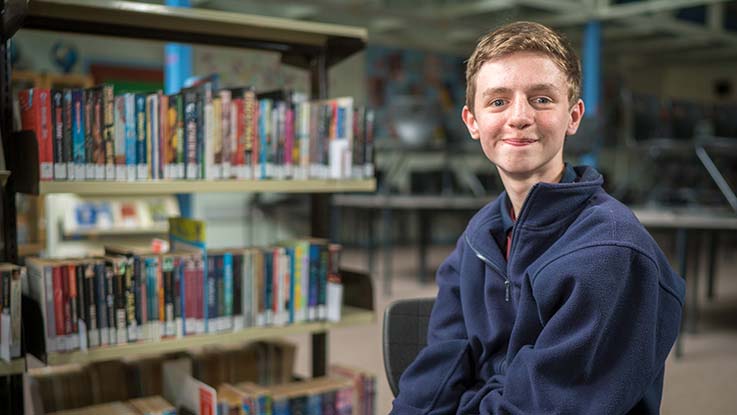 While other students showed off the latest sneakers or stationery at school, Lachlan looked on from the outside. His parents were older and health issues had forced them to retire. Money was really tight until Lachlan was paired with a sponsor. Finally he could get everything he needed for school, and the support didn't stop there.
"My parents don't have much money. And we still have to pay for things like textbooks for school. The funds my sponsor gives us definitely helps!" said Lachlan.
Education is important to Lachlan, but he struggles with retaining information. So he achieves more with practical subjects. In fact, Lachlan loves his cooking classes so much that he wants to be a chef. He is even completing a TAFE course through school to help him earn an apprenticeship.
Yet Lachlan wasn't always so bold in chasing his dream. When he was in Year 10, sponsorship gave him the chance to talk to a trained online mentor through our 18-week iTrack program. It did wonders for his confidence.
"At first it was a little bit scary because you've got to talk to someone you don't know. But at the same time, it helped me because I thought it would be good to know somebody who has done what I want to do, like being a chef," said Lachlan.
"I'm a nervous person. My mentor told me not to be afraid of going out into the big wide world. He taught me that if you want to do something, try to follow it – don't let an opportunity slip away.
"I've become braver and formed a new opinion of how to think and go about things in the hospitality industry. And I've gained more friends since doing iTrack.
"My dream is to become a chef and either work in a famous commercial kitchen or open my own restaurant. I would like to thank my sponsor for the things for my education that they've helped to pay for."