You gave Emerald the reading support she urgently needed
When Emerald started struggling with her reading and spelling, she didn't want to add to her mum's load. Her single mum, Rhonda, was working hard to raise five children. Rhonda was also the full-time carer for Emerald's brother, who has special needs. So Emerald tried to push on by herself and soon she had fallen behind in class.
"Reading at school, I sometimes wouldn't know the word, and I wouldn't know how to sound or spell it out. I felt bad. It seemed I always had the big words. Half of them I didn't know how to say," said Emerald, aged 11.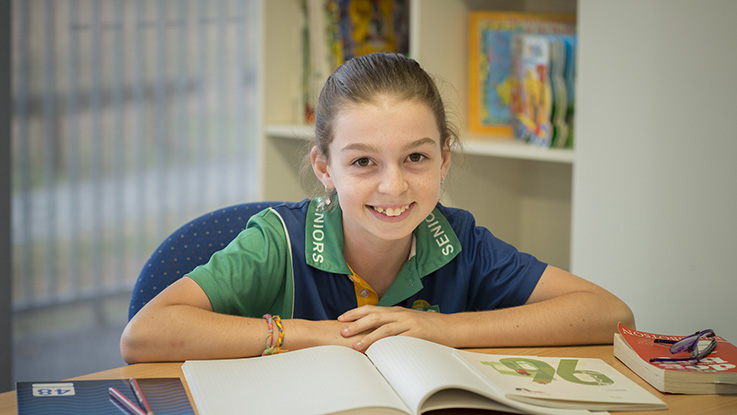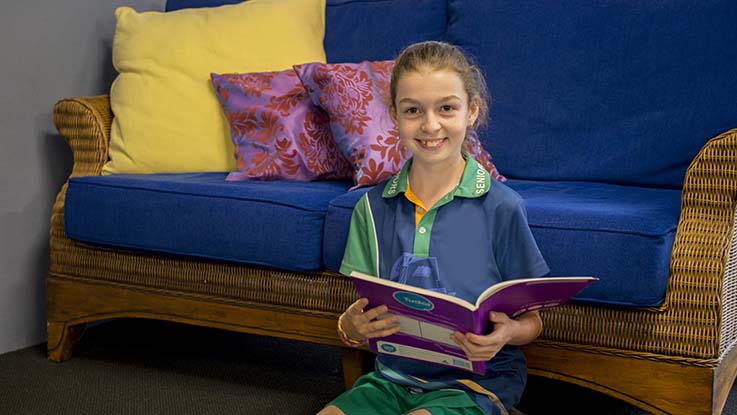 Your support gave Emerald the help she needed through student2student. It's our program that pairs students who are up to two years behind in their reading with trained student buddies who read with them over the phone.
Last year, 95% of students who took part in student2student improved their reading, and Emerald was one of them.
"[Now] I'm reading 'A Waltz for Matilda'. It's a very big book, it has 57 chapters. I'm up to chapter 37. I feel really good about myself because I know I can read the book," said Emerald.
"I got good grades because I've been reading more. I'm acing my spelling tests."
Being able to read to a peer without the pressure of being in class gave Emerald the courage to try reading the words she didn't know.
"She looked forward to time on the phone with her buddy; she found it quite enjoyable," said Rhonda. "It boosts their confidence. They're not being made to feel like the silly one in the class."
Now Emerald has her eye on an even longer book. And with high school underway, she has started setting some big goals.
"I want to be either a doctor or a firefighter, because seeing people hurt and no one is helping them makes me feel really sad," said Emerald.
Rhonda is so grateful to you for giving Emerald the chance to do her best.
Thank you for your help … It has helped my children to have a brighter outcome. To know they are important has made a big difference to them.