student2student improves Sam's reading
"Today I read to the whole class", says Sam proudly.
Reading aloud in class had always been terrifying for Sam. In the lowest reading group at school, he was slipping further behind each day. But through our reading program student2student, Sam is now reading confidently and has done well in English for the very first time.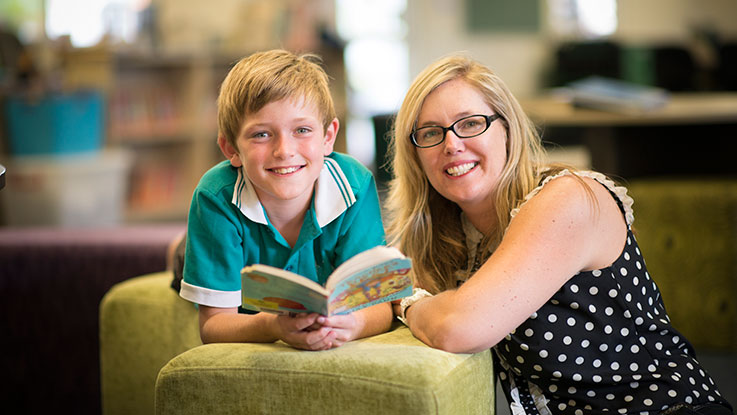 To read in front of his peers today is a big thing for Sam. It is a nice feeling to see him achieving something and not see it as being such a nasty experience for him all the time.
By age fifteen, the reading gap between the lowest socio‑economic status (SES) students and the highest SES students is equivalent to almost three years of schooling.1 For Sam, reading difficulties had eroded his self-belief. Despite Sharon's efforts to get him to practise each night, Sam's anxiety resulted in constant avoidance tactics. Thanks to generous supporters like you, Sam was able to participate in our student2student reading program. Throughout the 18-week program, Sam read over the phone twice a week to 13-year-old Chloe, his trained reading buddy who offered encouragement and advice.
"We both had the same book. I just read and if I got stuck on a word she would help me. I sounded the word out twice and if I didn't get it twice she would help me," says Sam.
Sharon is delighted by the change in her son and in his schoolwork as a result of the program.
"I have spoken to his teacher and she said she has seen a great difference in Sammie. His reading has become more fluent, he has grown in confidence and not only that, he has also improved in the classroom," says Sharon.
Proud of his progress, Sam says he couldn't have achieved it without his reading buddy.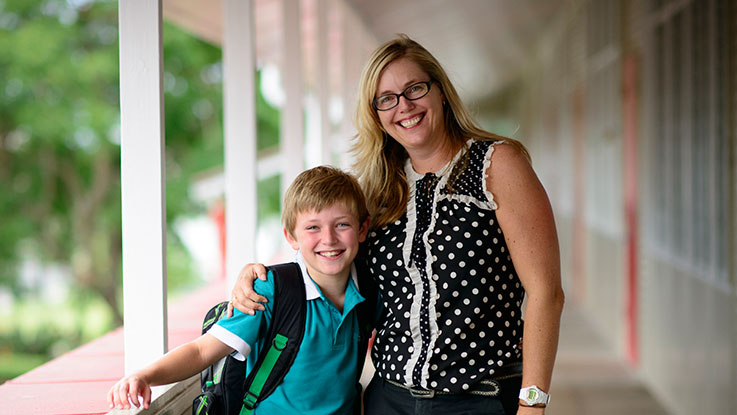 I am in the lowest group. But the teacher is thinking of moving me up because of Chloe.
Sharon believes receiving positive reinforcement from a peer was pivotal in transforming Sam's attitude towards reading.
"It is different from the school environment. Chloe is very supportive...he loves that phone call so having to read to her is not a chore," says Sharon.
Our student2student program is a proven program helping kids to improve their reading abilities. Last year 97% of students who took part in student2student improved their reading age over the course of the program.
iTrack mentoring helps Melanie realise her potential
At her Year 12 graduation, Melanie hugged her grandparents and cried. Years of struggling at school had taken a toll on her self-belief. But with the help of sponsorship and her Smith Family iTrack mentor, Melanie is now confident about achieving her aspirations.
"When I came into high school I struggled a bit because I didn't have the level of education that I am getting now. It definitely affected my confidence and made me feel a bit low," says Melanie.
Melanie's story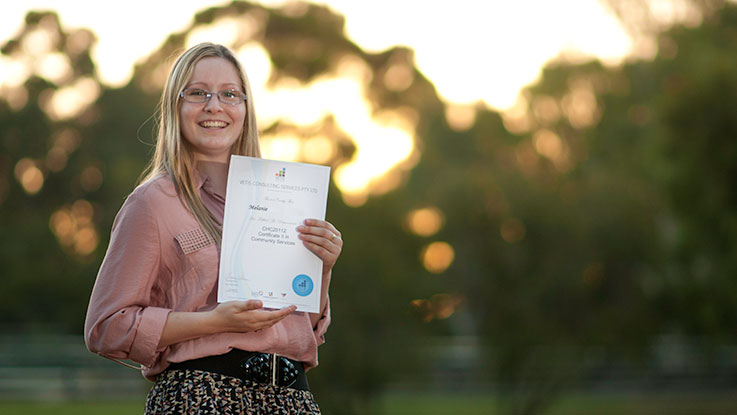 Learning Club improves Rhianah's maths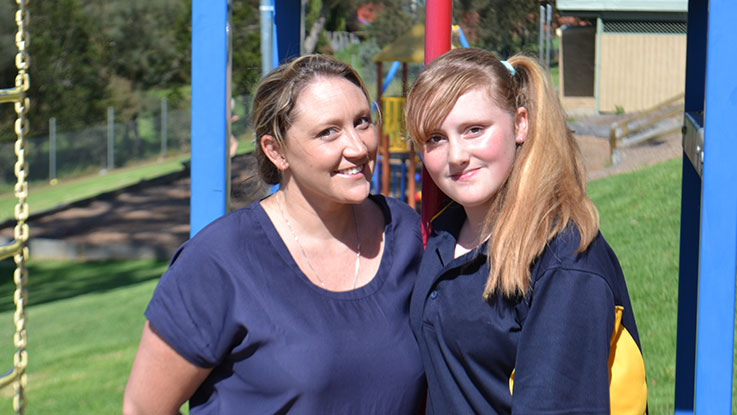 Learning Club improves Rhianah's maths
Twelve-year-old Rhianah excels at drama and science but she struggles to do her homework. As she prepares for secondary school, maths is becoming increasingly harder to understand. Through a Smith Family Learning Club, Rhianah has found a fun way to keep up with her homework.
In her fifth and final year of a nursing degree, Rhianah's mum, Jessica, is working hard to improve their circumstances. Yet it leaves her little free time to assist Rhianah with her homework.
Rhianah's story
More Smith Family Stories
1 Thomson, S. (2011) 'Challenges for Australian education: Results from PISA.'