Now there is nothing holding Tameka back
Tameka and David don't share the usual sibling memories of playing pranks or fighting over ice cream. Due to issues at home they were separated as young children. Three years ago, Tameka came to live with David in the loving care of their grandmother, Bronwyn. But Tameka was a long way behind at school and needed more support than Bronwyn could provide alone.
As a retired grandmother, Bronwyn wasn't expecting to be raising children again. And helping Tameka, aged 14, and David, aged 12, to catch up at school hasn't been easy.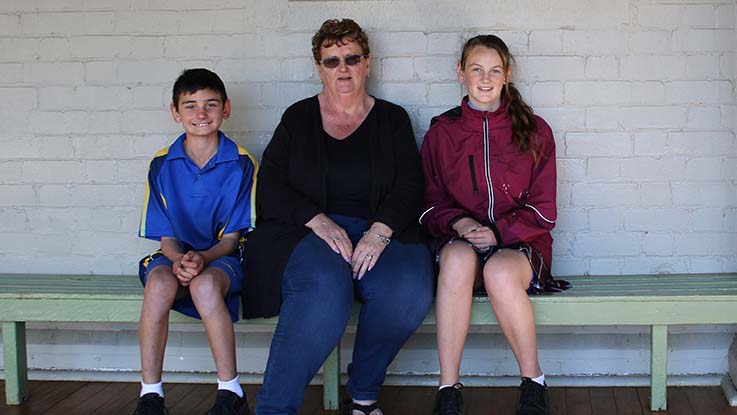 Because of student2student, I'm doing much better at school. Now I'm confident to read in front of people. And it helps me to read my maths a little bit better, because I couldn't read it properly before.
"David has severe ADHD. His mental ability is not good. Tameka has separation anxiety, so she's slower at learning than everybody else," said Bronwyn.
Despite everything she has been through, Tameka has a big aspiration for her future. Thanks to the generosity of our supporters, she has the support to help her do her best at school.
Taking part in our 18-week student2student program has dramatically improved Tameka's reading. It's where a younger student reads over the phone to an older student buddy.
"Reading was really hard [before]," said Tameka.
"I want to be a doctor. I like helping people."
Bronwyn is amazed and thinks that being able to read to a peer rather than an adult made all the difference for Tameka.
"She loves it! She practises … [because] she wants to impress her buddy," said Bronwyn.
"If it wasn't for student2student, she wouldn't be where she is today at all. I mean, her reading when she came here – she couldn't read two words."
Bronwyn is so grateful to all of our supporters for helping her grandchildren to go further with their education.
"Because I didn't get educated, my job prospects weren't good. I want them to be able to do their schooling so they can get a better job."
Meet more students on our programs and see how student2student changes lives.