One in six Australian children and young people are growing up in poverty1, where even the bare necessities are hard to come by. In a family where there is no regular income, money goes on food, rent and bills. Finding money for school essentials or the next school excursion is often impossible.
"Before we became involved with The Smith Family, we struggled with pretty much everything. Buying school uniforms, books, and anything really was a bit of a struggle," said Zeke's mum, Corrina.
Zeke's dad couldn't work due to a mental health condition and when Corrina unexpectedly fell pregnant with twins, she too had to stop working. The bills kept piling up and Zeke's school items had to be pushed down the list.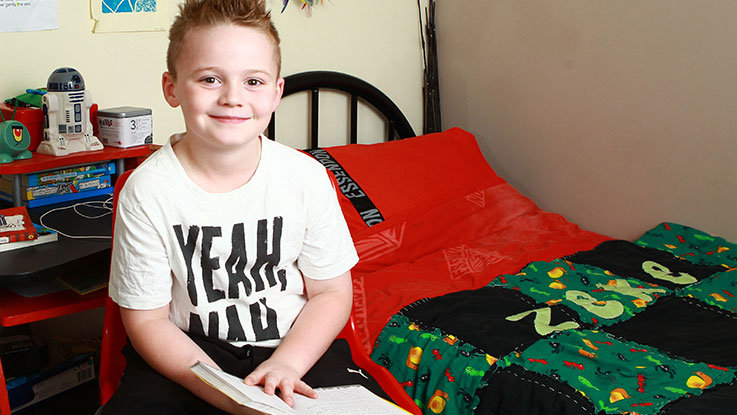 The payments from The Smith Family help us afford Zeke's school supplies such as stationery, books, shoes and extra-curricular sports. It all adds up and it all helps.
Corrina got in touch with a Learning for Life Coordinator and her children are now being sponsored by The Smith Family. Through sponsorship a child in need receives the necessary financial support for vital school essentials that will help them fit in with their peers and build their confidence at school.
Knowing Zeke would have the right school uniform and other school essentials was a huge relief for Corrina.
Each sponsored child also receives guidance and support from one of our Learning for Life Coordinators who works with the child and family. Plus, sponsorship ensures access to extra out-of-school learning and mentoring programs that helps them to make the most of their education.
"Everything about The Smith Family is good for us. It benefits our family in so many different ways because we have so many different things going on.
"To know that there's a person out there that doesn't even know me or my children and they're giving out of generosity of their own heart means so much. I would love to be able to tell them that every little bit does count and it's not going to waste at all and we appreciate it, we really appreciate it every bit."
"There are so many little diamonds out there that are slipping under the radar because their parents don't have money … I just think what sponsors do is amazing."
With ongoing support, Zeke has an exciting future ahead of him and Corrina couldn't be more thankful.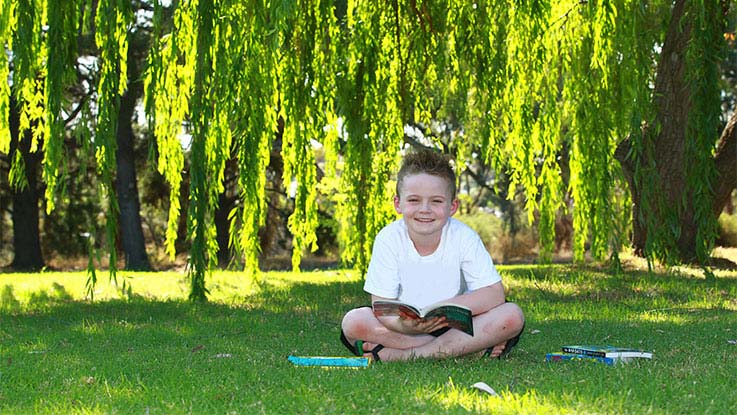 1. Poverty in Australia, 2018, ACOSS/UNSW Report