Over 10,000 bike riders enjoyed Melbourne spring sunshine and have celebrated the 25th birthday of Australia's biggest bike ride, Around the Bay.
With nine separate ride options ranging from 25km to 250km, riders of all ages and abilities were able to saddle up. Among the masses were children as young as three years old in the 25km ride and 10 Around the Bay legends who have ridden every single ride after taking part in the first event in 1993.
Riders also raise funds to support The Smith Family's learning for life program and since 1993, more than $10m has been raised to support disadvantaged children with their education.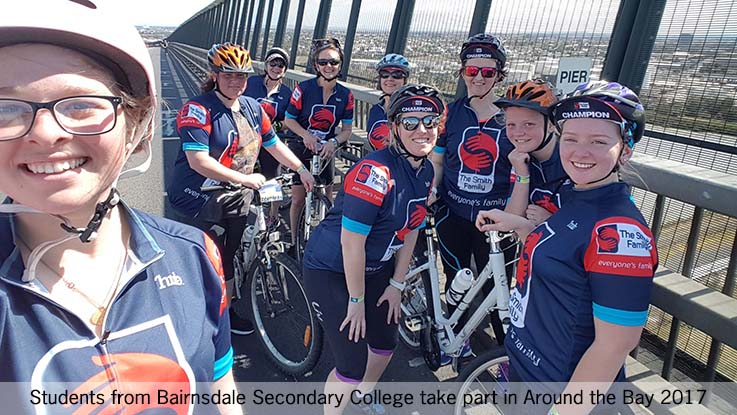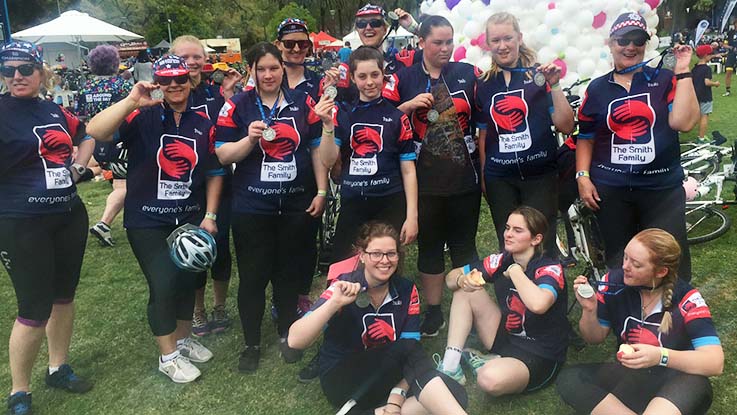 Participants also included students from The Smith Family partner schools including Dandenong High (Dandenong), Hume Central Secondary (Broadmeadows), Hampton Park Secondary (Hampton Park), Eagle Hawk Secondary (Bendigo) and a group of 15 girls from Bairnsdale Secondary College who are part of The Smith Family's 'Girls@Centre' program. With a bit of training and a lot of determination, the girls finished their 50km ride (including two summits of the Westgate Bridge) with smiles on their faces and a sense of achievement having raised over $1,700 for The Smith Family.
Its not too late to show your support and help the Girls at the Centre team reach their goal of $2,000! Go to: http://my.aroundthebayfundraising.com.au/girls