Your birthday wish can change the life of children in need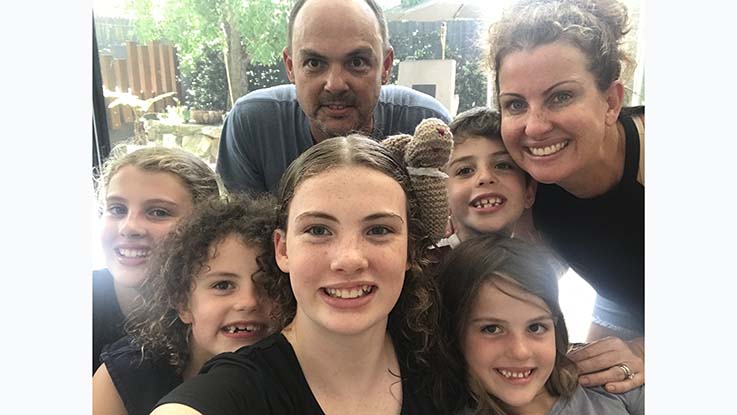 If you've ever felt like you've been given too many unnecessary gifts on your birthday, you might like to 'donate' your next birthday! By asking your friends and family to donate to The Smith Family instead of them giving you presents, you'll make a lasting difference to the lives of children living in poverty.
Last year, Larissa pitched the idea of 'donating their birthdays' to her five children and they got on board. After all their birthdays had rolled around, they had raised $1,872. It was enough to support the education needs of three disadvantaged children for a whole school year. And Larissa's children couldn't have been prouder.
"I thought it should be the priority for all Australians to make sure kids can afford the basics for school. My kids have everything and certainly don't need any more presents. I had the idea to donate the money to The Smith Family and share some of the wealth around," said Larissa.
"My children needed to understand the importance of education and having the resources to succeed and fit in socially. I wanted them to give something of theirs – to make the sacrifice themselves and feel good about helping someone else."
Organising your birthday fundraiser is simple. Just set up a personal 'Fundraise for The Smith Family' webpage and share the link with your family and friends. Not only will your birthday wish help children in need to do their best at school, but it leaves everyone feeling great.
"Everyone thought it was a wonderful idea. I received a lot of emails saying how fabulous it was and congratulating me on taking this initiative," said Larissa.
"Plus, a lot of presents are made from plastic, which would have been headed straight to landfill as soon the kids broke something. So there was an environmental angle too.
"Every time my kids see a Smith Family advertisement now, they know they are helping these children and they feel good about that. It has made them more appreciative of their own situation."
To donate your next birthday to supporting disadvantaged Australian children, jump onto Fundraise for The Smith Family. Thank you for your support!