Supporters challenge themselves to raise money
Last year, a group of Melburnians created history in the iconic Around the Bay bike ride to help The Smith Family raise much-needed funds for disadvantaged children.
They were the first participants in the event's history to skip the ferry that takes cyclists from Queenscliff to Sorrento (or vice versa), and instead rowed the 12km distance, whilst also completed 210km on bikes.
The Pirates Sporting Club unveiled Project 222, which saw them use only the power of their arms and legs to complete a circuit of Port Phillip Bay in the iconic event on Sunday 11 October 2015.
The Pirates love a challenge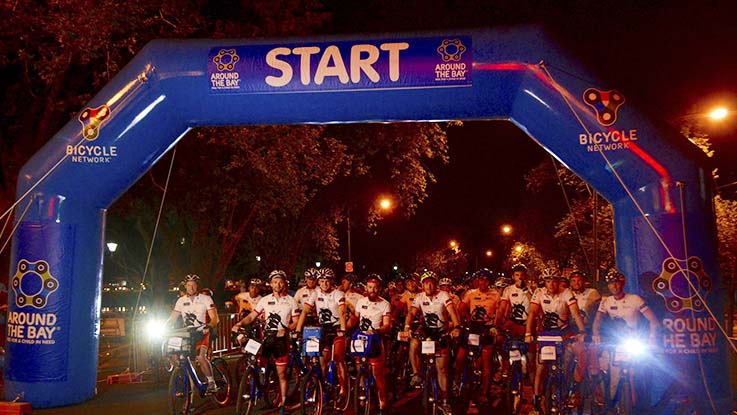 The Pirates love a challenge
Pirates Team Captain Jonathan Stone said the team aimed for something "bigger, better and more ridiculous" in this year's event, to attract more funds for The Smith Family.
"Each of the 28 Pirates loves a challenge, especially, when this challenge has never been done before and requires extensive preparation logistically, physically and mentally. Importantly, what drove us was the desire to raise up to $130,000 to help more than 200 children receive The Smith Family's support with their education for an entire year. Many of us have been very fortunate to get a good education, and we wanted to help as many children as possible to get similar opportunities to have the bright future they deserve," Mr Stone said.
The thrill of helping hundreds of children
"On the eve of Around the Bay, we'd raised more than $100,000 and have to date raised over $112,000. I'm absolutely thrilled with what the team has achieved, knowing that there are hundreds of children who will benefit from every kilometre we covered by land and sea on October 11."
The Smith Family's Victorian General Manager (and keen cyclist) Anton Leschen, praised the Pirates for their extraordinary determination to help young Australians break the cycle of disadvantage.
Ride for a reason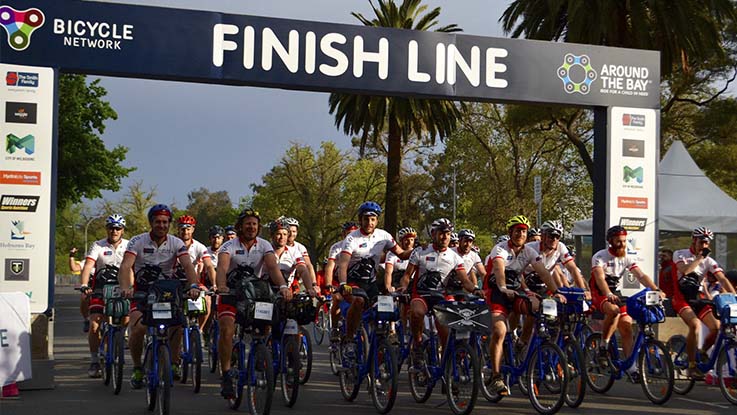 Ride for a reason
The Smith Family is thrilled to have had the support of The Pirates this year to help reach our $1.2 million goal for Around the Bay.
Over 10,000 cyclists took part in the 23rd Around the Bay – Ride for a child in need, which is run by Bicycle Network and is Australia's largest one day bike event.
The Smith Family, encourages all riders to 'ride for a reason' and get sponsored to help raise $1.2 million for children in need.
Want to ride for a reason with The Smith Family? Find out more about becoming an Around the Bay rider.