Judy believes in the power of long term relationships
"[I remember] a young boy who was quite troubled, and we were offering him sponsorship. That really made a big impression on him – that somebody out there who did not know him was prepared to give his mum money for the things he needed for school.
That really turned that boy's life around," said Judy.
It was 15 years ago that Judy started working at The Smith Family. She had been working in education but decided she wanted to specialise by working with families that needed that extra bit of help.
"When I read the ad for The Smith Family I thought, 'Wow, this is the other side of the coin, and this completes the picture of support for families,'" said Judy.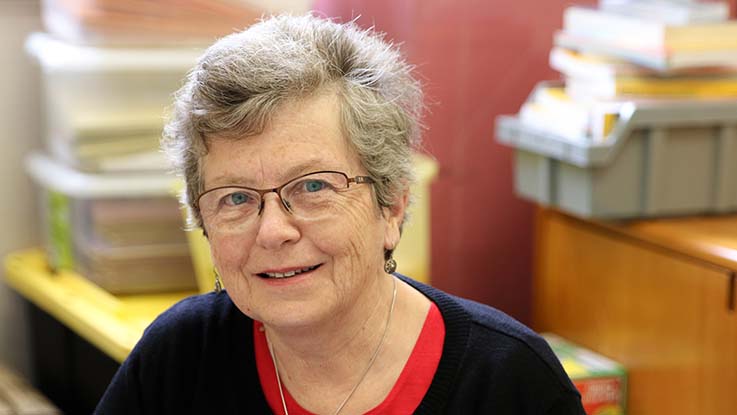 It's a three-way partnership between the family, The Smith Family, and the school. We're all working together to improve the educational outcomes for these students.
Sponsorship provides students with financial assistance, access to our learning programs and the support of a Learning for Life Coordinator, like Judy.
It's the ongoing nature of this wrap-around support, provided from the early years right through to tertiary studies, that brings about real change.
Judy, who recently retired, will always cherish supporting so many disadvantaged students to graduate Year 12 and tertiary studies.
"I'm thinking back to when I first started [at The Smith Family] – where the kids were then and where they are now," said Judy.
"It's just amazing, because of what they've had to overcome to get to where they are now … It brings a tear to the eye."