What makes Marion feel so proud
Nothing makes Marion prouder than seeing the students she has supported for years collect their graduation certificates. Then there are days when the desperate need of a family reduces her to tears. It's all part of being one of our Learning for Life Coordinators.
Marion has spent 10 years delivering the support that you make possible. And she wouldn't trade it for anything.
"You see some of these families in such crisis and you just think, 'How on earth are these kids going to get through?' Often there's a very downcast persona in them," said Marion.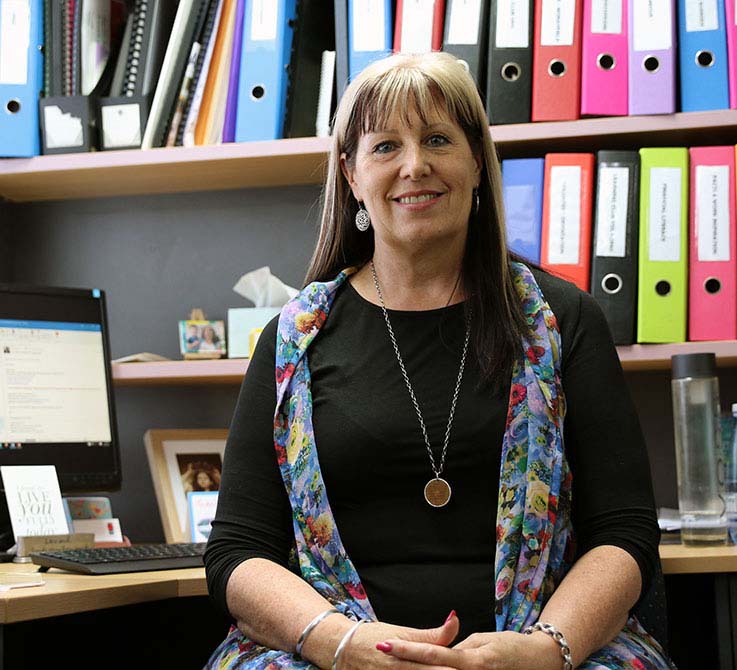 "When you see the kids fully engage with their education because of the support you've been able to provide, how do you describe the joy that that brings? You can't!
"I remember a family that had been through domestic violence. The youngest daughter started going to our Learning Club and she was so afraid of people that she actually hid under the table.
"It took almost a whole term for her to come out and do some work next to a tutor. That was really important because her mum couldn't read or write English very well, so she had no other way to help her kids to learn.
"One day the little girl ran into Learning Club and threw her arms around her tutor's legs and actually said, 'I love you, Lyn!' Suddenly the light had switched on. She felt safe; she felt that she could work with that tutor.
"It's not always instantaneous, but the persistence and care that's given overcomes difficulties. We support families on multiple levels, over the long term – financially, socially, emotionally and academically.
"It's not academic sponsorship, but equity sponsorship. It's about bringing out the best in each child. You just want them to be confident with who they are and to feel that they've achieved their best," said Marion.