Sally helps students in need to build aspirations
High school can be a challenging time for any student. Choosing subjects and making decisions that could have a lasting impact on their future can seem such a daunting task. But for disadvantaged students, it can be especially difficult. Often unable to access others outside of their family who can provide career guidance or advice on choosing suitable subjects to set them on the right track, disadvantaged students are at greater risk of dropping out of school early.
Learning for Life Program Coordinator, Sally, knows firsthand the importance of helping students in need to broaden their horizons. And she's recently rolled out our mentoring program iTrack, where students in Years 9 to 11 speak online each week with trained volunteer mentors.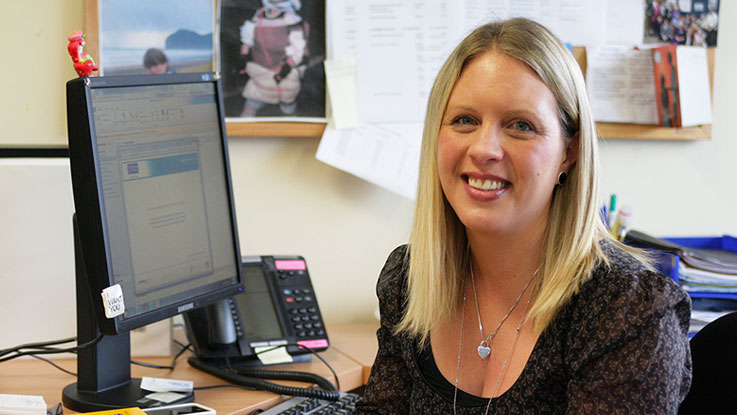 What we found was a lot of students were dropping out of school between Year 10 and finishing Year 12. It's for those students to have the opportunity to talk to somebody and get advice and even sometimes friendship and guidance that they may not have in their everyday lives.
"Their parents might not work or it's just not an aspiration of theirs to go to university. A lot of them ask their mentor how they got to where they are now in their career. So the mentor gives a bit of a breakdown for them," says Sally.
Over the 19-week program Sally sees students not only develop career goals, but start to believe that they can achieve them. And the impact can be life-changing.
"A couple of years ago we had a girl who was a foster child, so she moved around a bit. She really wanted to become a vet or work with horses. So we were able to match her up with a mentor who was a vet and the relationship they developed was just amazing. Everything else in her life was just so chaotic and there were no expectations that she would even finish school, let alone go on to uni and become a vet," says Sally.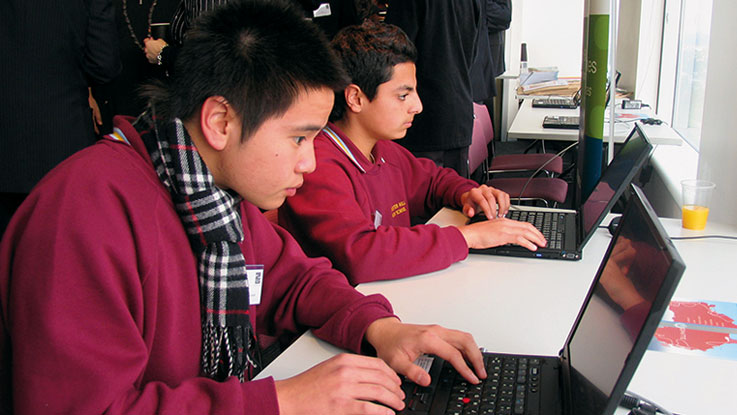 Beyond developing career aspirations, Sally says the program can also provide much needed emotional support for students in need.
"At the moment we have a young guy who is really shy. He is into gaming and technology … so we matched him with someone who is really IT savvy and they have formed a really great friendship."
"The mentor said just yesterday that the student noted that he didn't have any friends at school. And then the mentor said to him: 'Oh don't worry about it, mate, I was the same and it wasn't until uni that I made friends.' It was nice that his mentor could reassure him, especially for a 15-year-old who has a few issues," says Sally.
How supporters make programs like iTrack possible
Setting up our learning support and mentoring programs takes considerable effort for our Learning for Life Coordinators. But Sally is quick to say that iTrack wouldn't be possible without the supporters whose generosity funds the program and the volunteers who give their time and energy to make it a success.
"A lot of the volunteer mentors come from big organisations. We have a staff member who interviews each of the mentors … and we go into the schools and we interview the students. Then we do our best to match those students with mentors who have similar hobbies or career paths."
Although there is never a dull moment, Sally says seeing the impact of The Smith Family's work makes it all worthwhile.
I love meeting the students and working with them, and watching them move through their educational progression - seeing how they end up and what they end up doing.
Photography courtesy of Astrid Breuer.