sally is making a difference in her community
There is more than one side to every story. Behind the success stories of children like Melanie, who are thriving at school thanks to the support of The Smith Family and their own hard work, lies a team of dedicated Learning for Life coordinators who are helping to make this happen.
Our Learning for Life coordinators are on the ground in 94 communities across Australia, working hard to ensure disadvantaged children and their families get the help they need. With up to 300 students assigned to each Learning for Life coordinator, this is no easy task. But for Sally, mother of two, she knew it was what she wanted to do.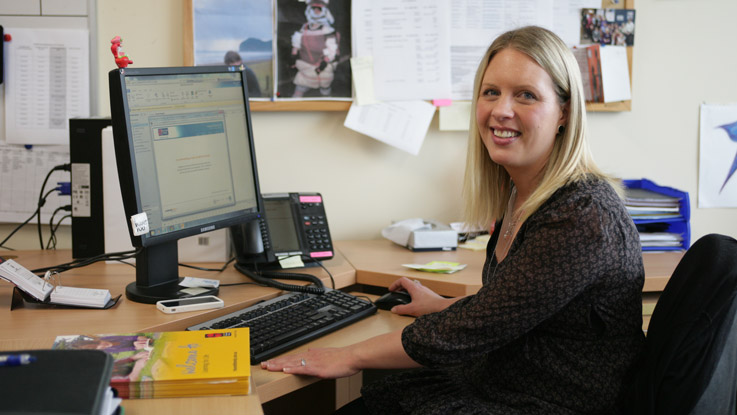 That's the beauty of working for The Smith Family – it's being able to help disadvantaged parents be able to say 'yes' sometimes".
Sally became a Learning for Life coordinator five years ago, after 11 years of working in childcare and dealing with many vulnerable families. "For me, coming to the Smith Family, I really enjoyed it," says Sally. "Working with the families that we have, having the opportunities to help families and closing that gap [of disadvantage]. That was always a passion of mine, so for me it was an easy transition."
After bringing up her first child alone, Sally knows what a struggle it can be to get your children through school on limited finances. "I can relate and I know how hard it is. Having a child even go to a state school, it's still very expensive and it's really hard, and I only had one child," she explains. "Having to say no sometimes, when everybody else's kids have things, is really hard. So that's the beauty of working for The Smith Family – it's being able to help disadvantaged parents be able to say 'yes' sometimes".
Sally's role, like many Learning for Life Coordinators, is varied and no two days are the same. Her work embraces both the sponsorship side of the Learning for Life program, as well as managing the various learning support and mentoring programs offered by The Smith Family in her community. "Every day is different which is what I love. In the morning I could be recruiting new families. So, meeting them and getting to know them," says Sally.
Often, struggling families don't know how to get help. Their school or community group will put them in touch with The Smith Family, and it is Learning for Life Coordinators like Sally who will go and meet the families to find out more about their situation and help them apply for Smith Family sponsorship or get literacy or numeracy support from one of our additional programs.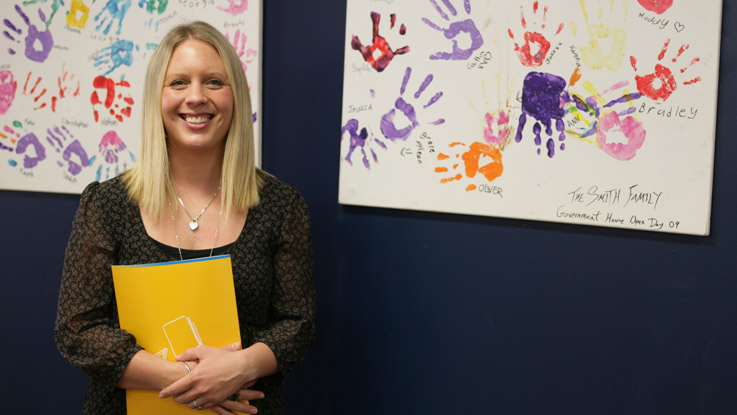 I love meeting the students and working with them, and watching them move through their education. And seeing how they end up and what they end up doing.
Then in the afternoon, Sally is on to different things. "Maybe helping out in the Learning Club in the afternoon," she explains, "which is where community organisations come together in partnership, which is great for the community and the school. And it's good for the families to come along and see what we do for the kids. So it's providing good role modelling and social inclusion for parents and carers." Many disadvantaged students can't access the learning support they need outside of the classroom; their parents may be working multiple jobs to make ends meet, or may not have completed their schooling themselves and aren't able to help.
Programs like this provide the extra support that disadvantaged students need to keep up in school and complete their assignments. With a growing number of programs and 300 students to look after, it is an extremely busy and challenging role. But for Sally, it's all worth it: "I love meeting the students and working with them, and watching them move through their education. And seeing how they end up and what they end up doing."