Sally reflects on the success of student2student
As one school year has come to an end and she prepares for the next, Sally, a Learning for Life Program Coordinator, takes time to reflect on the growth and success she has seen in one of our key learning programs. Student2student is a reading program for primary school students with poor reading skills. They read over the phone to a trained reading buddy two to three times a week.
"When we started we were really trying to encourage our students to give it a go. Now people are knocking on our doors asking for their children to get on it, which is really exciting!" says Sally.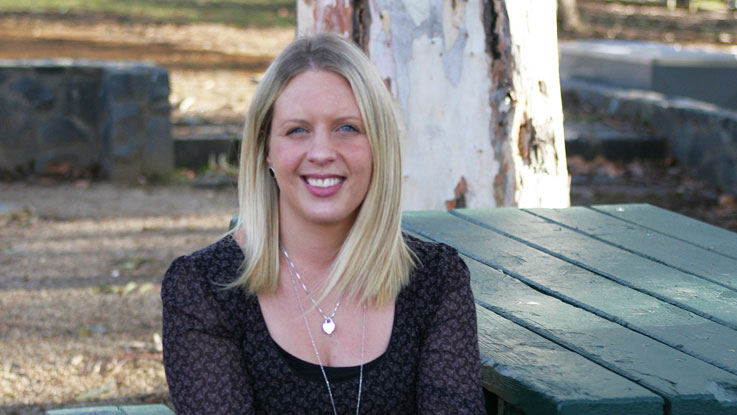 I have post-tested all of the students in my group and they have all improved. I didn't think [some of them] would do it at all, but what I have found this time is that they all want to come back and do it again next year.
Students are tested on their reading levels before and after participating in the program, so the improvement made by these children is clear. Proud of the way the program is helping students to catch up at school and discover the fun in reading, Sally sees firsthand the critical need of providing such vital support now.
"I think [Year 10] is when we lose a lot of those kids who are struggling. It all gets far too hard for them, especially when they can't read or write properly. Our aim is to get them young and to get them excited about reading and excited about books - to get them reading confidently which will take them through their schooling, so they won't fall through the cracks," she says.
Growing up in disadvantage means that many of the participating children don't have any books in their homes. Their parents may be illiterate themselves or lack the time to read with their children. Sally says that being able read anonymously over the phone with someone closer to their own age helps young students overcome their fear of embarrassment and rebuilds their confidence. A 2019 analysis of the student2student program shows that 97.3% of students improved their reading age and 84% of students agreed that student2student made it easier to do their school work .
"Having a reading buddy who is older but still young enough to be 'cool' helps. That's where I think that the program is just brilliant because it seems to work better than anything else, like a parent or a teacher," says Sally.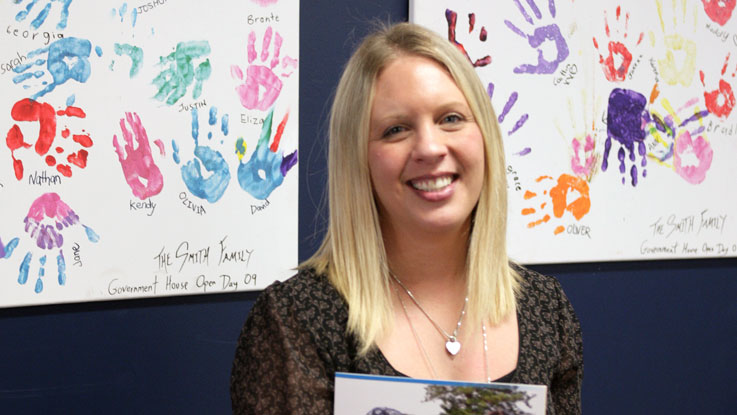 Students who are in Years 5 and 6 are often a bit embarrassed about not being able to read very well in their classrooms. They then get the practice from somebody who doesn't know them and hopefully they get better and get their confidence back.
Reading buddies receive training and ongoing support throughout the program. The Smith Family provides both students with books suited to the younger students' reading age and buddies provide encouragement and advice as they read the same book.
"We have one technique called 'Pause, Prompt and Praise', which gives the buddies something to follow as the younger children read to them," says Sally. Research has shown this method to be an effective tutoring strategy for improving children's reading.
The program also benefits the reading buddies. Buddies can often attribute the program towards their compulsory community hours, required by some schools. Sally says the experience opens their eyes and promotes greater social awareness.
"[The buddies] come from a different background. It is very rewarding for the buddies … The way that they think about disadvantaged people is often changed also," says Sally.
Sally appreciates the generosity of our supporters and partnership with Optus who make programs like student2student possible. And she would love to offer the program to more children in urgent need. As well as helping students improve their reading and confidence, Sally says our programs can foster positive attitudes toward education within the whole family.
"We had this young boy who went on the program about two years ago and he has been on it ever since. His dad was illiterate [and] they have never owned a book. His dad was reluctant to put him on the program, but [after time] his dad was actually the one who was holding the ruler for him underneath each line of the book to help guide his son."
We need more money to be able to run these programs and to reach more children … Then we might be able to have 100 kids on the program [in our region], not 30.