Anastacia now has a recipe for success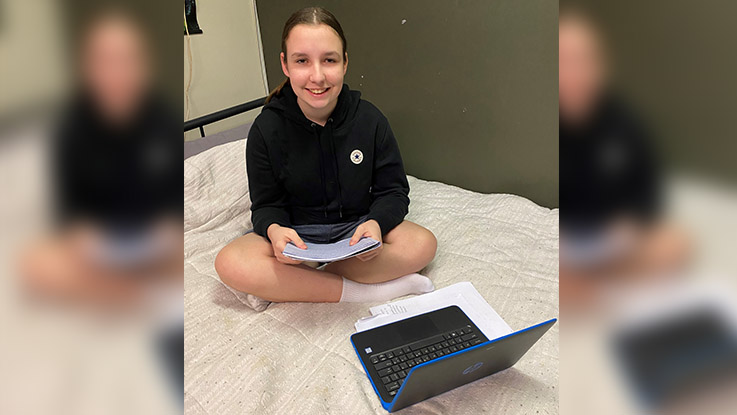 Before 16-year-old Anastacia goes to school, she admires her fresh uniform and comfy shoes once more. She has a spring in her step today and a smile. She feels calm; ready to tackle school. No more trying to be invisible.
"A few years ago, my mum got cancer," says Anastacia. "It was a really rough time. We didn't have much money."
Anastacia's mum tried hard to provide, but she could barely put dinner on the table, let alone cover the cost of the official school uniform or well-fitted shoes. "Before we had the sponsorship, mum would take me to get a $10 pair of shoes and cheap uniform because she couldn't afford the school one," she says. "Every day, I'd think 'I don't want to go to school because I'm not wearing the same uniform as everyone else'."
At this tough time, Anastacia was matched with a Smith Family sponsor. This kind stranger believed Anastacia should have every chance to reach her potential and understood how important it is for young people to fit in. "Thanks to my sponsor, I could get strong school shoes that will last the whole year and the essential equipment I need," says Anastacia. "I can focus on my learning now."
Letters between Anastacia and her sponsor capture her relief and growing confidence. "My sponsor asked what my favourite subjects are, and what I like to do. She wants to know about me. I tell her funny stories about my dog."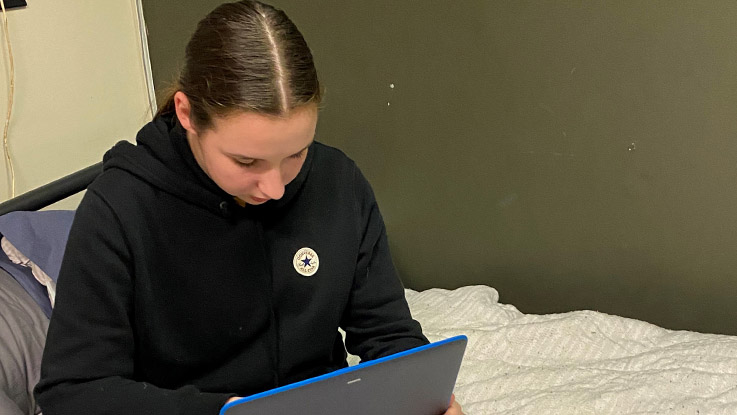 Every day, I'd think 'I don't want to go to school because I'm not wearing the same uniform as everyone else'.
And the support from her sponsor stretches even beyond schooling. Anastacia was quick to put her hand up to join The Smith Family's iTrack mentoring program. She was paired with a volunteer mentor, Joanne, and through weekly chats online, Anastacia got the support to land her first casual job at a fast-food restaurant.
"Joanne helped me with my resume and prepared me for the job interview … what to expect and the kind of questions I'd have to answer," she says. A few weeks after my interview, I got the job. I was really, really excited. My friends were so happy for me."
Today, Anastacia no longer looks for excuses to stay away from school. In fact, the future is wide open. She is now considering a career after school as an army nurse: and she knows education is the vital ingredient to get her there.
"I want to say thank you to my sponsor and all the other people who support this program – you have really changed my life for the better. I know now that my education can really help me with my future," she says. "I'm just really, really happy. You are part of my success."