Bobby learnt the importance of education from his parents
At just 27 years old, Bobby has taken on a world of responsibility. His father passed away from cancer at the beginning of 2020 and his mother died in November of the same year, leaving him the legal guardian of his three younger siblings.
His sister Darci is in Year 12 and, according to Bobby, is a "little leader". She has big dreams of becoming an equal opportunity lawyer and is currently in a leadership role with the junior AECG (Aboriginal Education Consultative Group).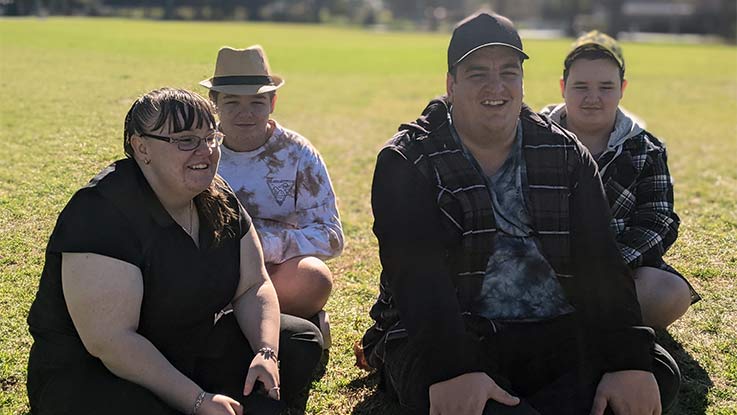 His two younger brothers, Tristram and Rory, are 13 and have been home-schooled for the last few years due to learning disabilities - meaning Bobby has had to take on the role of teacher as well as caregiver. All three siblings are supported under The Smith Family's Learning for Life program.
This support, along with the enduring legacy of his parents, has made Bobby into the resilient young man he is today.
I've been brought up to stand on my own two feet – my parents gave me 26 years of lessons and I just have to use those lessons to help my siblings and try to stay as positive as possible.
But that doesn't come without sacrifice. Bobby has had to put his own dreams on hold to support his family. In 2020 he cared for both of his parents when they were sick, while also studying social science at university. At the same time, the pandemic pushed students into remote learning.
"We went from face to face to online. I was caring for Dad at the time, then caring for Mum. That was challenging. It was hard to try and get support through uni, tech wise, and to try and get extensions for assignments."
Mum always told me, 'I want you to have the best opportunity... with education you have endless opportunities'.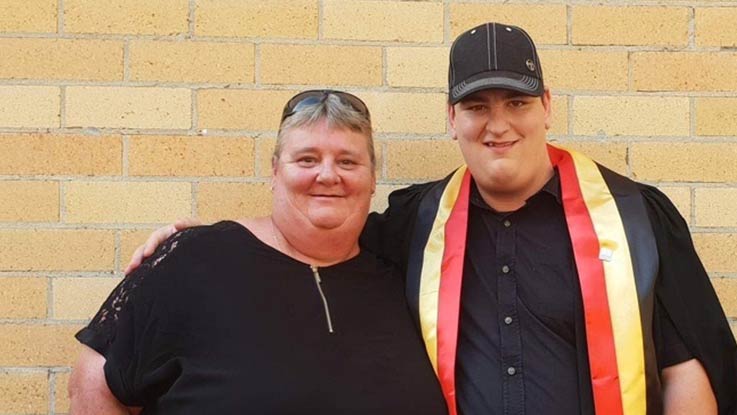 After his mother passed away, his new responsibilities eventually forced him to pause his degree."I was burning both ends of the candle with study and caring. I had to step back because I'm no good to anyone else if I'm burnt out."
"I took time off to try and reconnect with my brothers who are doing distance education. It's been really tricky to try and teach two boys with autism... but we get there at the end of each week," he said.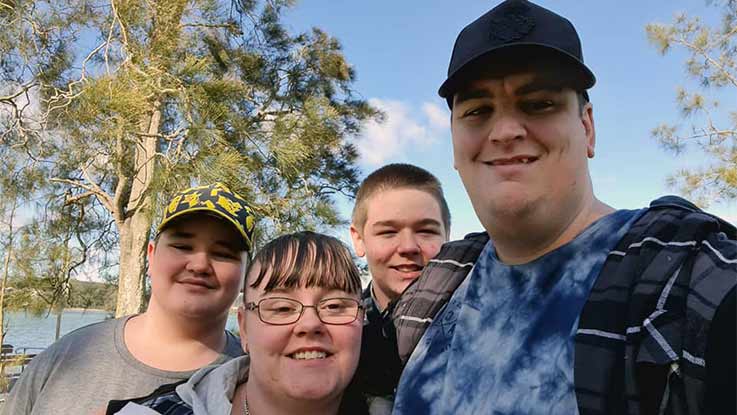 Being the head of the family has also brought other challenges, including financial stresses.
"Until you are sitting in the driver's seat and taking control of finances in the house, you don't realise how challenging it is to budget things each week."
"The Smith Family sponsorship has helped dramatically in improving the education of my younger siblings. It provides us with school supplies, and helps to keep a roof over our heads."
Bobby's parents were staunch advocates of education. Neither had the opportunity for further study when they were young, only getting to Year 9 at school. But they understood its value, and this made a huge impression on their children.
Once Bobby finishes his undergraduate studies, he wants to become a lawyer, and eventually open a firm with his sister Darci.
The pair want to work in the equal opportunity space, to give a voice to people who don't have one. This desire has been strengthened by what they have been through as a family.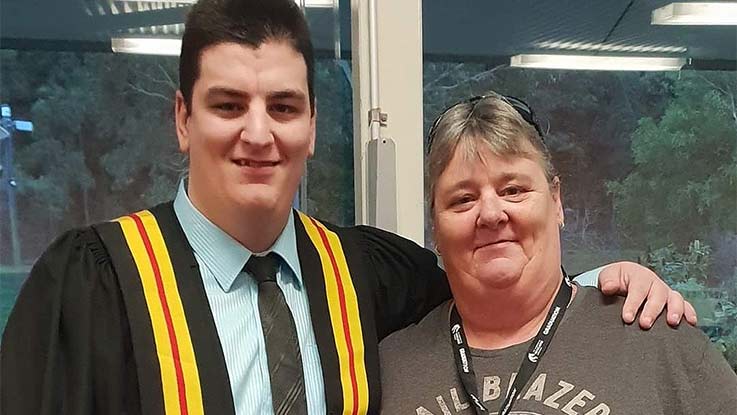 Darci and I have seen first-hand the inequalities that First Nations peoples with disabilities face. We want to break that barrier. But to break that barrier – you need to have a degree.