A sponsor like you unlocked an exciting new world for Edward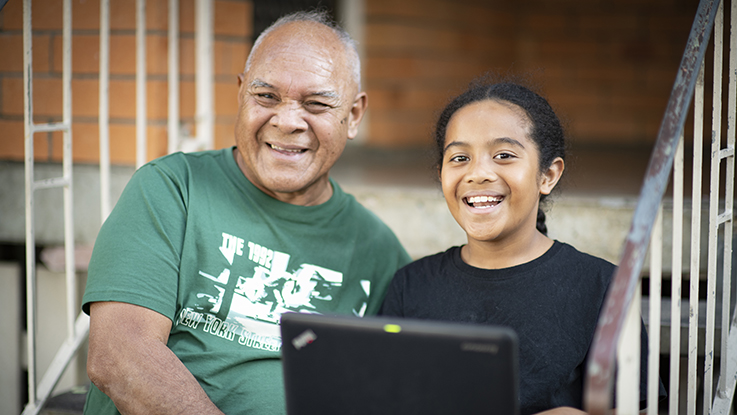 Paul has found supporting three children and finding money for food, bills, and school supplies a constant struggle. The proud dad to Paul Ted,14, Mary, 13 and Edward, 11, Paul desperately wanted to help them have better life prospects and believes education is the key to providing that opportunity.
"My kids go to school every day, every year," he says."We try very hard to not get sick, so their school attendance isn't affected."
When Paul's youngest, Edward, was in Year 1, money was impossibly tight. Paul struggled to avoid a slide into poverty and school supplies fell out of reach. Then, unexpected help arrived.
Paul was thrilled that Edward and his siblings received Learning for Life sponsorship. The financial assistance helped pay for uniforms and book lists, so they could fit in and feel confident at school, despite their adversity.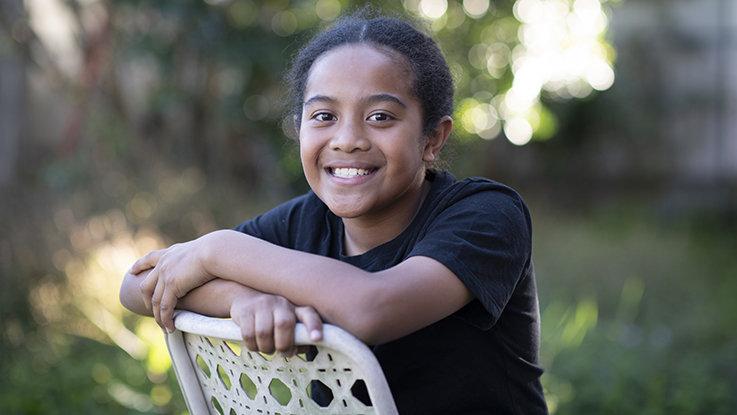 The family was also paired with Laura, a Learning for Life Coordinator. From that time on, Laura was always there to encourage Edward and his siblings and help Paul support their education. She linked them with learning and mentoring programs so they could catch up and keep up at school.
"We got introduced to The Smith Family, and it dragged us out of a big mess," Paul said. "They were a big help."
In 2020, when Edward was in Year 4, he struggled with reading. He was enrolled in our student2student program and matched with a peer buddy to help him get the most out of books.
"If I made a mistake or there was something I didn't know, I'd sound out the word and my buddy would help with that," Edward says. "It really helped me improve."
Then the COVID-19 pandemic hit and Edward's school moved to remote lessons, making learning even trickier for him and his brother and sister, as education is now so highly reliant on access to technology and the internet.
"It was kind of difficult to log on and do schoolwork at home," Edward says.
Through our Digital Access program, made possible by our philanthropic partners, Edward and his siblings received laptops to help them stay connected. With his own device to use for remote lessons, Edward didn't miss out on classwork. And, importantly, he could continue student2student with his buddy, via the program's digital platform.
Edward is now in Year 6, and back in the classroom. Because he stayed engaged in reading throughout the pandemic disruptions, his literacy skills have soared and he has a newfound passion!
"My favourite subject is now reading, and I like history books," he says. "I'm learning about famous volcanoes that erupted many years ago. I'm doing pretty good!"
Edward's Learning for Life Coordinator Laura wants you to know just how powerful and effective your sponsorship is."It's so special to see Edward grow and develop with the support of his sponsor," she says. "Parents like Paul only want the best for their children, and they understand how important education is. You are helping a family like this break the cycle of disadvantage."