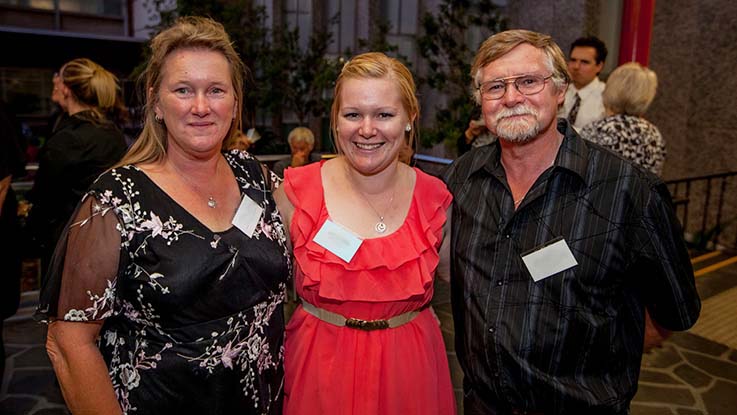 We're so proud that Jaimi has now completed her teaching degree from the University of South Australia and is now working as a visual arts teacher and librarian at a primary school.
There are more than 42,841 students just like Jaimi sponsored around the country. That is, 42,841 young people – from primary school to tertiary – who are sponsored by our donors to receive financial support and access to our learning and mentoring programs, all with the aim of helping them complete their education.
Congratulations graduating students
Congratulations to our graduating Tertiary and Year 12 Learning for Life students, going on to work or further studies.
Every year we are delighted to celebrate this milestone event in the lives of our graduating students and their families at our annual Tertiary Awards presentations held around Australia. New graduate Jaimi told us how she felt about the support she has received as a recipient of our Learning for Life sponsorship for 14 years.
More Smith Family Stories