Together we helped over 1,700 disadvantaged students to graduate
They say it takes a village to raise a child. Yet disadvantaged children are often isolated and lack the support to face the extra challenges in their paths. That's why it's such an enormous achievement when our Learning for Life students graduate. When they collect their certificates at our graduation ceremonies, students often peer into the audience to exchange a smile with a proud family member. Instead, they find a whole community smiling back.
From their parents or carers, to their Learning for Life Coordinators, sponsors, volunteer mentors and Smith Family supporters, our graduating students have received much-needed support throughout their education.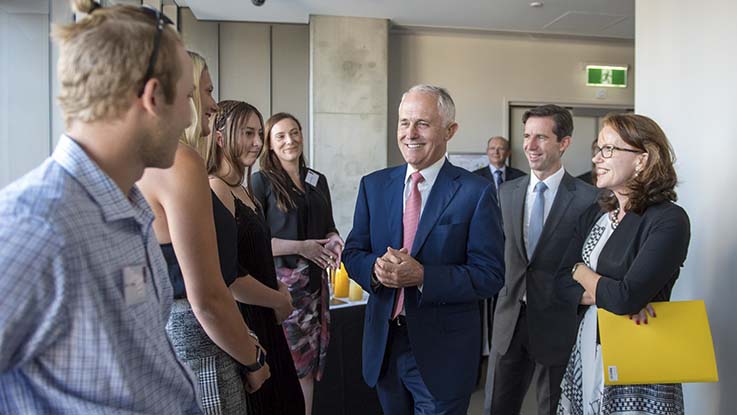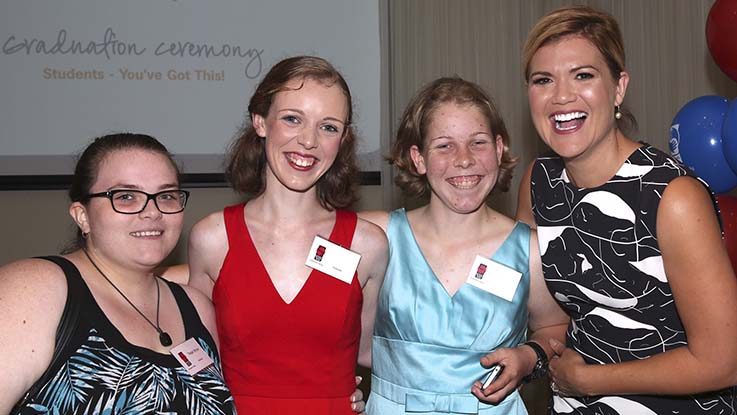 Recently we celebrated the hard work of more than 1,700 Learning for Life students who graduated from high school, TAFE or university in 2016. It's powerful proof that the support you help us to provide is working.
What's more, in 2015-16, 84 per cent of former Learning for Life students were engaged in employment, education or training a year after leaving the program.
Due to the demonstrated success of the Learning for Life program, the Australian Government has pledged its support to enable us to reach an additional 24,000 disadvantaged students over the next four years. This means even more children in urgent need can benefit from our education support.
At our Smith Family graduation event in Victoria, Australian Prime Minister, The Hon Malcolm Turnbull, personally congratulated the students.
"There is no better way to set a young person on the right course than by getting them the support they need to complete their studies at school and then get on to whatever they want," said Mr Turnbull.
"You've all got great adventures and great lives ahead of you and great prospects," said Mr Turnbull to the graduating students
We are so proud of these students and can't wait to see what they achieve next!
Teigan recently graduated and is now on the path to achieving her goals. Read her full story.
You've all got great adventures and great lives ahead of you and great prospects.