Jack's sponsor helped restore life's music
Music had been a big part of Jack's life since his childhood. But after his dad died tragically in a cabin fire, the melody went silent. Jack's mum tried to shield her kids from how tough things were financially. But even at 10, Jack knew she was struggling.
"Mum had the monumental task of raising four kids on a single income, while grieving the loss of her lifelong partner. It would have been so much work to hold everything together," he says. "I understood we went with less because we didn't have much money to spare."
The death of Jack's dad sent shockwaves through their family. It also worsened the money challenges they'd been enduring before the terrible accident. Jack already had a Smith Family sponsor. But as he grew older and watched his mum battle, he could now see just how critical that support truly was. It was the only way she could afford his school lunches, uniforms, supplies and music textbooks.
Jack didn't want to add any extra pressure. He worried about school excursions and camps, so he tried to hide them from his mum.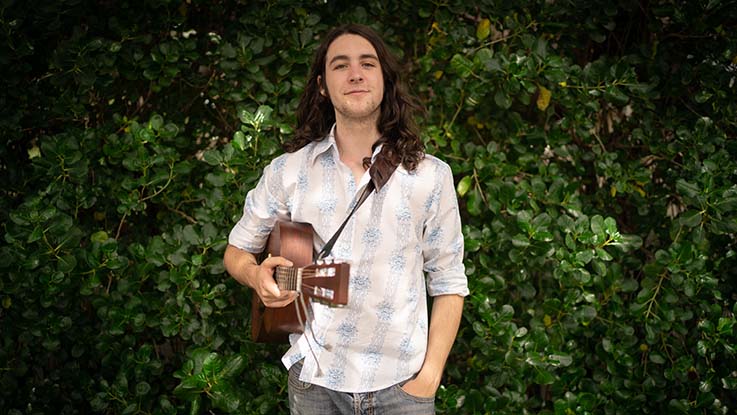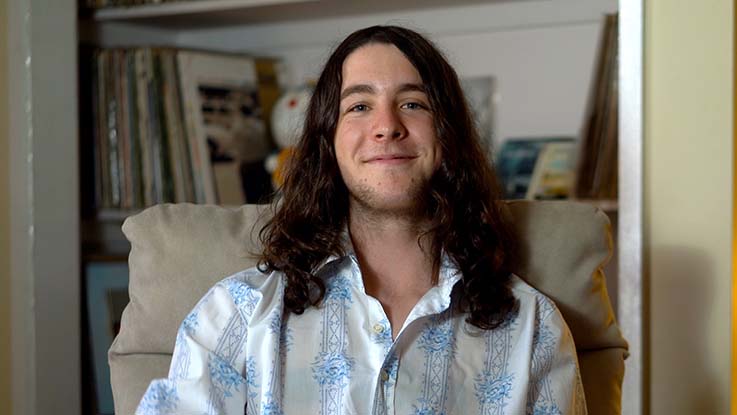 "I didn't want Mum to feel bad about me getting left out of these things, but she always found out," he says. "She'd remind me that my sponsorship could help pay for them."

At school, Jack was struggling to find his rhythm. There were many times he wished to leave. He felt different to the others; like an "outcast". What helped him was his sponsor, who supported his music passion. They sent encouraging letters and their financial support helped pay for music lessons.
"I remember writing to my sponsor. It felt surreal that someone wanted to help me," says Jack.

"Their support reminded me no matter what my classmates said, I did belong there and had a right to learn. It brought colour back into my learning. It gave me the space to follow my dream of music."

Jack's mum also loved her regular check-ins with his Learning for Life Coordinator, Judy, which were made possible through sponsorship support. Judy linked Jack and his family with learning and mentoring programs. She understood Jack's unique needs and helped him fully participate in his education.

"Judy was an amazing lady. She would encourage mum and tell her she was doing a great job," Jack says. "I think this helped mum not to worry so much."

Hard work, determination – and support from his sponsor – meant Jack finished Year 12. He achieved outstanding marks for his VCE drama performance, ranking in the top 90 scores in Victoria. Jack's sponsor continues to be there for him at university, where he is studying for a Bachelor of Music.

Today Jack's life overflows with music. He plays live professional gigs, and even appeared on TV with his band recently. Jack teaches harmonica lessons … and is about to record his first short length album of original songs!

"If there's one thing I can say to Smith Family supporters, it is 'thank you' from the bottom of my heart," Jack says. "The Smith Family has been the key to my entire education. Thank you for believing that I can make a life for myself."