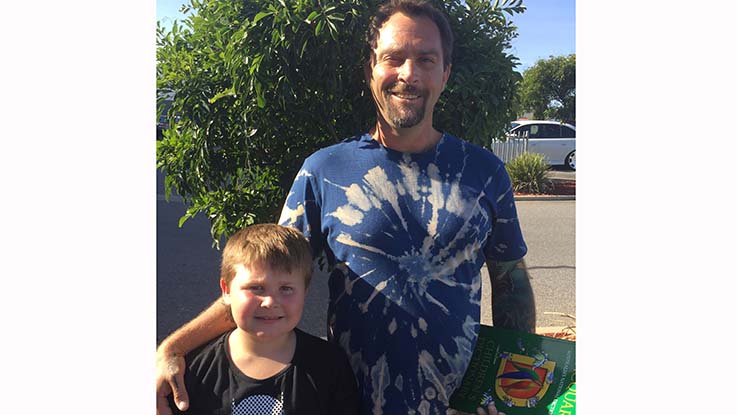 Chris was over the moon when his son, Jordan, came to live with him. Then Chris suddenly found himself unemployed and unable to scrape together enough for Jordan's schooling.
"I had to stop working when Jordan came to live with me full time because I wasn't able to manage shift work at the nursing home, the custody court hearings and being a single dad," said Chris.
"We were barely managing. I had to restrict us to 'x' amount of cents. You don't even work with dollars when you're doing it that tough."
Thanks to his sponsors, eight-year-old Jordan will never have to miss out at school. He won't be pointed at as 'the poor kid' or feel embarrassed in class because he doesn't have the books he needs. Instead, Jordan feels great at school and fits in with his mates.
"Sponsorship helps a lot with his uniforms and shoes. He's a pretty solid boy, so he grows quickly," said Chris.
"Without sponsorship, he would have been singled out because he wouldn't have been able to go to the camp and the zoo excursion with his class."
Jordan also benefits from emotional support through sponsorship. His local Learning for Life Coordinator checks in with him and Chris regularly. And Jordan loves the encouragement he receives from his sponsors.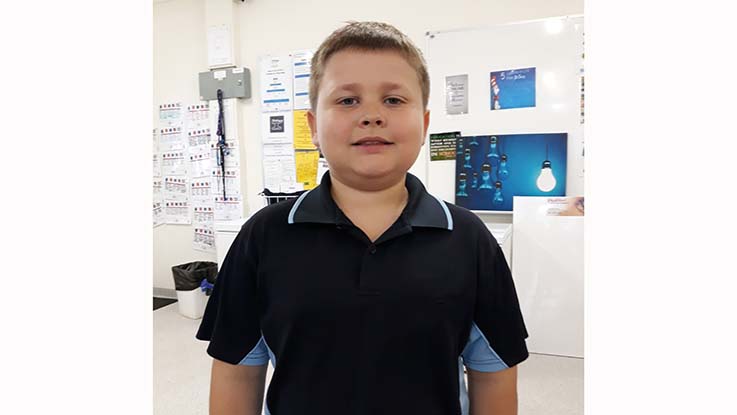 I'd like to thank Jordan's sponsors. With their help, Jordan can achieve anything. Right now he wants to be a police officer or a footy player.
"Jordan gets letters from his sponsors. He likes writing them cards and drawing pictures. It's good for him to know there's somebody who's interested in how he's going," said Chris.
Knowing that Jordan's education needs were looked after took some stress off Chris. It gave him the chance to retrain so he could find another job. Finances are still tight, but things are more manageable and Chris is balancing work with looking after Jordan.
"My job offer came a couple of months into volunteering at Jordan's school. The principal asked if I would ever want to work there," said Chris.
"Now I work as a teacher's assistant for children with autism. I work with seven or eight kids all day, every day. It's the best job I've ever had!"
With the ongoing support of sponsors, disadvantaged children can look towards futures that are full of possibilities. It's how long-term sponsorship transforms lives. And parents like Chris are so grateful for the support.