Two brothers, two personal tales of triumph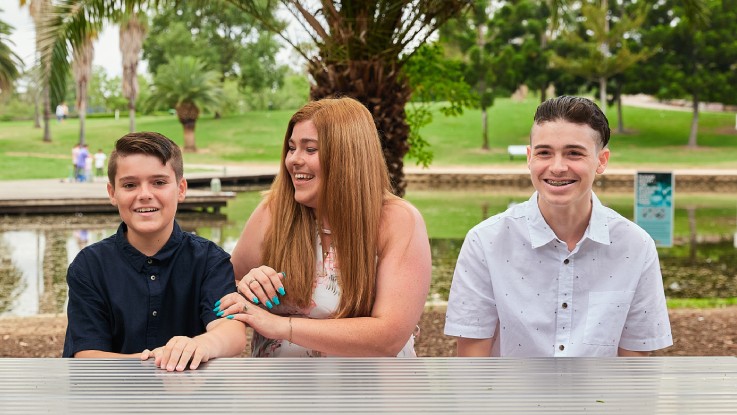 When Kiara's sons Aiden and Bailey were in primary school, life was desperately hard. She wanted badly for her boys to succeed with their education. But there was little money to cover essentials and, as a single mum to four young kids, her time to support their learning at home was stretched to breaking point.

Aiden was in Year 3 and hated going to school in faded, secondhand clothes without the right bag. His classmates would tease him, and Kiara feared Bailey, in Kindergarten, would soon also feel he didn't belong.
A wonderful opportunity came when Kiara was introduced to The Smith Family. Thanks to people like you, Aiden and Bailey were offered Learning for Life sponsorship. Having the money to cover the basics like new uniforms and stationery, was a chance to turn things around.

"The sponsorship meant the boys could look like everyone else at school," says Kiara. "I finally had a little bit of hope that things would get better."

But it wasn't just fitting in that Aiden was struggling with. His reading had gone backwards and he'd lost all his confidence. Through The Smith Family's student2student program, Aiden and Bailey were paired with reading buddies, who helped them discover the joy of books and rewarded them for their determination and effort. "Aiden's reading improved dramatically," says Kiara.

The brothers could also attend the weekly Learning Club, a safe, supportive place where volunteer tutors helped them improve their academic skills after school. "By the end of Kindergarten, Bailey was doing maths with Year 1 kids: when he'd started, he couldn't read or write" says Kiara.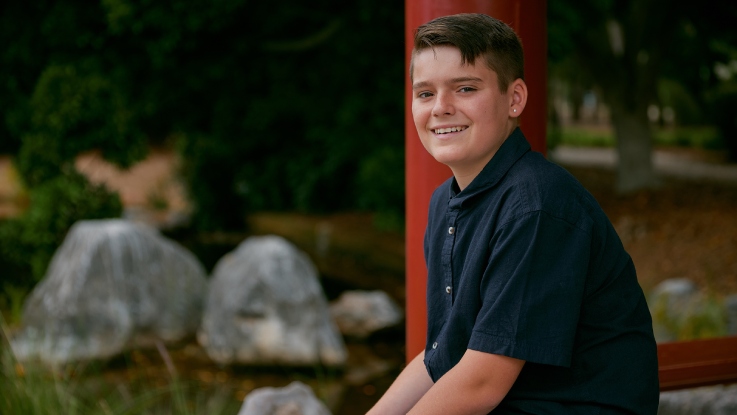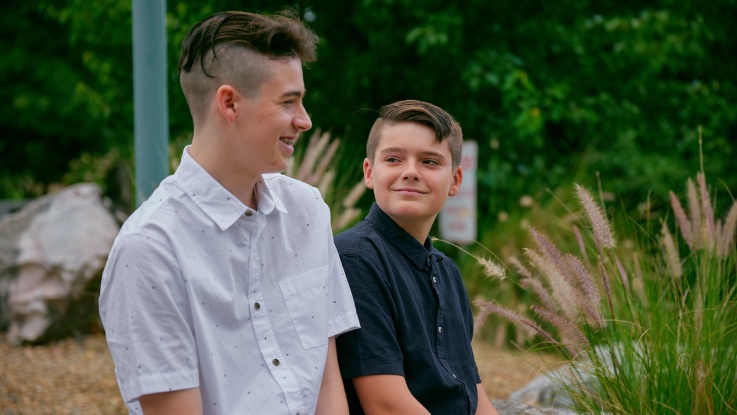 As well as financial support and access to out-of-school learning programs, sponsorship provides students with a Learning for Life Coordinator who works with each family to meet its unique needs. Over the years, Learning for Life Coordinator Mathias checked in regularly with Kiara to see how the brothers were going. "The emotional support is one of the most helpful things," she says.

Today, the boys have emerged as young leaders. Aiden has helped create an Aboriginal student committee at school and dreams of running Aboriginal culinary classes for kids in his community one day. And Bailey has found a role model in his older brother Aiden, "My brother is a mentor, he is a role model to other kids. He is a good leader and does the right thing" says Bailey.

Kiara is just so proud of the way her sons are thriving because their sponsors could help support their needs. "Aiden had big challenges early on and was in a very dark place, but today he stands tall and knows his goals," Kiara says. "Bailey didn't have the same hurdles because his sponsorship started so early, so it has given him great opportunities to move forward.

"My boys will be the first people in our family to graduate from high school and I finally have hope that they can break the poverty cycle.

"To people who sponsor kids like Bailey and Aiden, thank you! I don't know what life would have been like without it."