"When Mum was working, she suffered a serious injury. She couldn't work anymore after that. The Smith Family has been there for as long as I can remember," said Liana, aged 18.
It was nine years ago that Liana's life changed forever. Without work, Liana's mum wasn't able to give Liana the things she needed for school. Then a kind individual decided to sponsor Liana's education.
"Oh, everything changed so much with the sponsorship. It lessened the strain. I was able to go to school with new clothes instead of old ratty clothes. Without sponsorship there would have been so much I would have missed out on, like excursions," said Liana.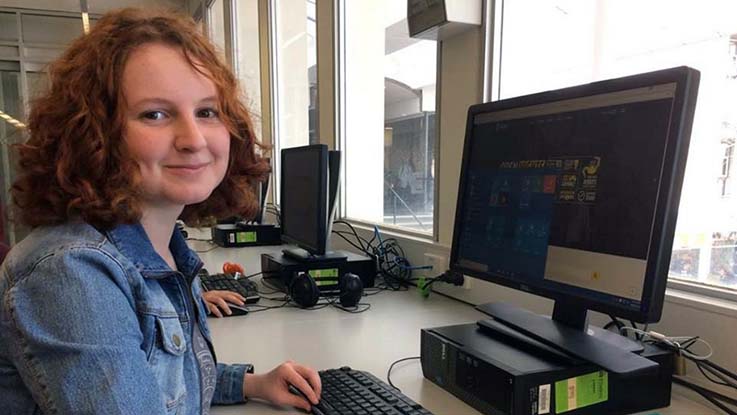 "I always considered my sponsor to be my guardian angel. I was extremely grateful. They took that time, that little bit out of their budget every year. They helped some random kid that they didn't even know get through the struggles of life."
The support for Liana's future didn't stop there. Supporters and volunteers also came together to help Liana make a plan for her goals after school. It was through our online mentoring program iTrack.
"It was pretty interesting having a mentor to talk to about career opportunities. It was a fun time, to talk to somebody else. Not a counsellor, not a mum. Not anybody close to you who would judge you," said Liana.
"My mentor helped clear up some of the expectations and worries that I had. It made me actually really rethink my career path."
Now Liana feels confident about the path ahead. With ongoing sponsorship, she's studying at university and has a job as a student ambassador.
"I'm doing a gaming course at university. It's designing and coding and all that fun stuff. Now I'm thinking of becoming a teacher in gaming," said Liana.
"Without The Smith Family, I don't even think I would have finished Year 12.
"I am proud of how much I have achieved. It means a lot to my mum too. Just knowing that I'm now not in her shoes. I'm not growing up unemployed and struggling.
"We're really grateful for all the help The Smith Family supporters and my sponsor have given us."
To meet more of our sponsored students, click here. To read more about iTrack, click here.