Lily grew up with illness in her family and they struggled financially. Without sponsorship, she doesn't think she would have even made it through high school.
"I probably would have dropped out in Year 10. I really wasn't enjoying school and it was just really hard and tight with money," she said.
Now at university, Lily's sponsorship helps her afford the increased expenses, including costly text books and practical equipment.
"[Without sponsorship] I would not have anywhere near as much time to focus on uni. I'd be working so much. I'd be constantly thinking, 'Can I even do this assignment, because I don't have the means to do it?'
"[Sponsorship] has been amazing. I bought my university laptop with my payment. I wouldn't have been able to ever afford that [otherwise]. And I didn't have a computer, so I would have struggled a lot," said Lily.
Lily still aspires to be the next Juanita Phillips and work for ABC News. Through our tertiary mentoring program, she will soon be paired with a mentor to help her reach her career goals. And she is grateful that her sponsor's support gives her the tools she needs to get the most out of university.
I wouldn't be where I am today without sponsorship. I can't wait to get out into the work force and do the best I can in my chosen career.
Lily's story
At last year's Smith Family graduation ceremony, Lily told us she was excited to be graduating high school and ready to start university. Twelve months later, Lily is studying hard to achieve her goal of being a TV journalist. And she couldn't do it without sponsorship.
"A lot has changed. I feel like I've grown up a lot in the space of a year," said Lily.
"I'm studying a Bachelor of Communications (Journalism) and I love it. I've done a couple of assignments where you have to get up at 6am, go to uni and then they'll send you somewhere. You have maybe four hours to find someone, interview them, write up a story and publish it. It's so exciting."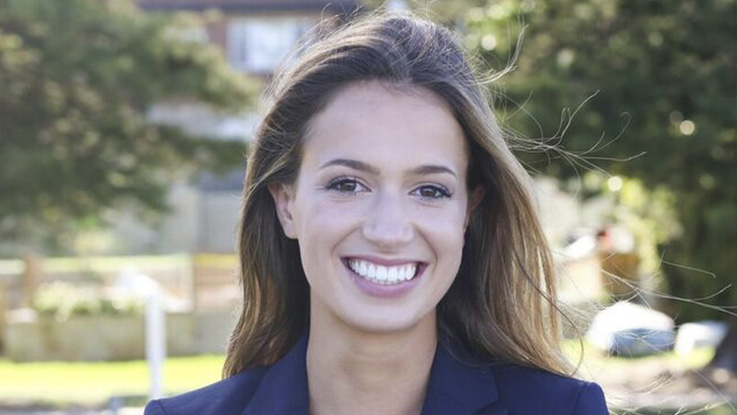 [Sponsorship] has been amazing.
"I wouldn't be where I am today without sponsorship. I can't wait to get out into the work force and do the best I can in my chosen career."
"Thank you for all the kind and generous support you've given me."