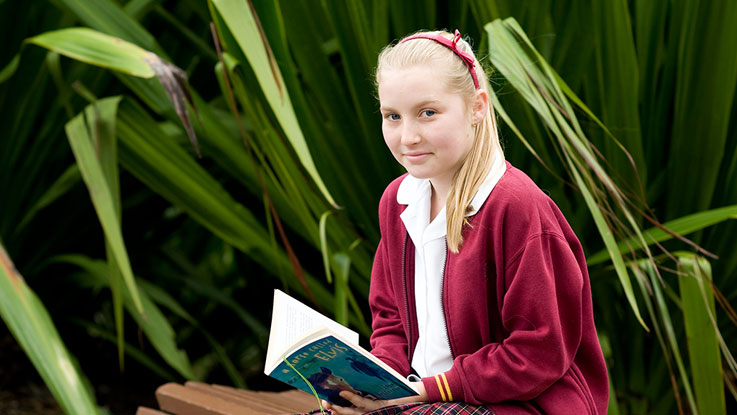 Before starting student2student, older reading buddies receive training. Melanie's reading has come a long way with the advice and encouragement from her volunteer buddy, Andrea.
"She helps me a lot if I get words wrong or if I don't know it," says Melanie. "She tells me to sound the words out out-loud and always stay confident."
Melanie's struggles were never a result of disinterest. She loved reading and enjoyed books by Roald Dahl, Paul Jennings and the Diary of a Wimpy Kid series. But the more she fell behind her peers, the harder it became to participate in class.
Melanie had an 'I don't want to do it; I don't understand it' point of view towards school. We had to sit there and work through it. If I had let Melanie get away with something as major as not doing her school work or not wearing the school uniform, it might have been very different now
After discussing Melanie's difficulty with reading and spelling with her Smith Family Learning for Life Coordinator, Judy enrolled Melanie in our peer reading program student2student. Throughout the 18-week program, Melanie receives phone calls twice a week from her older student buddy. Both girls have the same book and Melanie reads aloud while her volunteer buddy gives her advice and encouragement.
"It is a great program and there are so many children who struggle and need that extra support," says Judy. "Her levels of confidence have grown from near nothing really to becoming School Captain, and she is still growing in confidence," she says.
[If you can't read] you get bullied and that. And you won't put your hand up when the teacher asks: 'Who wants to read?'
One of Melanie's favourite things about student2student is the anonymity. Buddies only know each other's first names and don't exchange any personal information. Without fear of embarrassment, Melanie has been able to take chances and her confidence has grown as a result.
"It's just you and your buddy. And you don't know your buddy's friends. So like if she goes and tells her friends it doesn't really matter, because you don't really know her so you don't know her friends," says Melanie.
Judy is so grateful for the kindness of supporters who are helping Melanie overcome her circumstances so she can realise her potential.
"What you are doing for Melanie through the sponsorship and student2student program is amazing," says Judy. "Everything is going well for Melanie."
Why Melanie loves having a reading buddy
Receiving calls from her student2student reading buddy has become a highlight of the week for Melanie. Without the nerves of reading for a parent or aloud in class, she finds it easier to concentrate on learning.
Teachers and adults, they don't understand. Like if it's kid on kid, they understand. You're sitting in a quiet room with someone over the phone and it's just you and that person. So you're more focused on the book than anything.
Melanie aspires to become an Agriculture Teacher. And she is willing to work hard to achieve it. But school hasn't always been easy for Melanie.
"[Melanie struggled with] her reading and her spelling in particular. I found that because my eldest daughter was so good, I may have expected a bit more from Melanie. Then I stood back and thought: 'You know, these are two very different girls here,'" says Melanie's mum, Judy.
For disadvantaged students, falling behind at school through no fault of their own can have a devastating effect on their self-belief and desire to learn. Seeing her daughter's sense of defeat, Judy knew she had to act fast.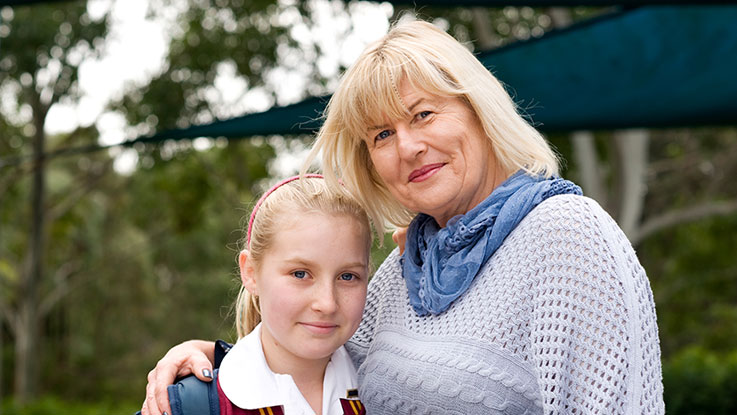 More Smith Family Stories