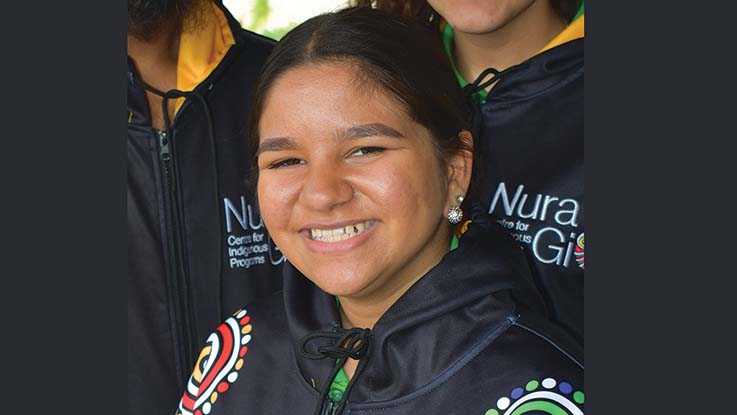 How does sponsorship help you with your education?
"My sponsors help me with buying school things. We have also been given a laptop and internet access by The Smith Family, which has really helped with homework.
"I am now in Year 10 and I really love going to school. I haven't missed a day for two years now."
What are your goals for the future?
"I'm hoping to study medicine at university and work in rural communities. I think I would like to be a paediatrician.
"My mum passed away when I was five years old and my dad suffered brain damage in a car crash, so health and medicine are really important to me.
"When I leave school, I want to help close the medical health gap between Indigenous and non-Indigenous people. I volunteered in a rural community during the school holidays helping children, and I really fell in love with the people. I want to give something back to the community."
1. Commonwealth of Australia, Dept of PM&C (2018) Closing the gap, Prime Minister's report, 2018.
Aboriginal and Torres Strait Islander students often face greater barriers to education1. Read this Q&A telling how sponsorship is helping Shontae to stay in school and build big aspirations.
How did you come to be sponsored?
"The Smith Family started helping me when I was in Year 7 at school. We had some financial difficulties at home.
"It was rough. I was struggling a bit and three days before Christmas our house burnt down. It was embarrassing coming back to school because I had no school uniform. I had to borrow one."