Over the years, Jon's sponsored students have achieved many milestones. Jon wanted to be certain that even the youngest ones would have every chance to finish their education. So he decided to include a gift to The Smith Family in his Will.
Jon knew his gift would create more possibilities for disadvantaged students. Nothing demonstrated this more than attending a graduation ceremony for 30 Learning for Life students last year.
"Most of the students were the first in their family to reach that level of education. Among the Year 12 graduates there were students going on to study medical science, law, social work, teaching, event management and more. It was pretty impressive," said Jon.
"It's an unfortunate reality that if you don't at least have Year 12 under your belt, it's much harder to get a job. I want my gift to keep sponsoring my students until they complete their education."
The bequest was really simple to organise. Actually, the young lawyer who helped me update my Will happened to be a former Learning for Life student!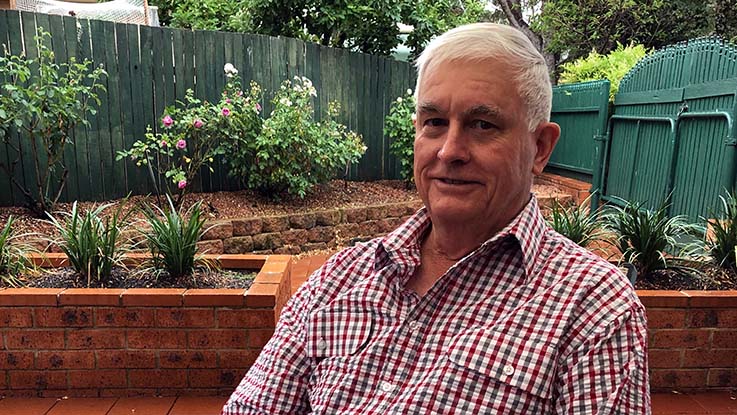 Having grown up on a farm, Jon knows what it is like to weather tough times. He's never forgotten that there are many people out there struggling. So ten years ago, Jon started helping disadvantaged students through The Smith Family. Now he is making sure students can keep overcoming barriers as a legacy gift to them.
"I tend to give to local charities because there are lots of people who need help in Australia. I got involved with the Learning for Life program because it was easy to understand and I could see it worked," said Jon.
"I must be heading towards ten years supporting the sponsorship program now. I started with one student and it grew from there to six now, including a university student."