Renowned educational researcher Dr Sue Thomson shares her personal story of supporting a disadvantaged student to thrive in their education.
"I started as a teacher more than 30 years ago. I've taught at a number of schools around Victoria. After going back to university part-time while was on maternity leave, I ended up moving into the research space and took a role at the Australian Council for Educational Research. That was 18 years ago and I still work there today.
Through my research over a number of years I've seen the impact that educational disadvantage has on students. Disadvantaged children start school already behind and, without support, that gap widens.
I wanted to do something to change those outcomes.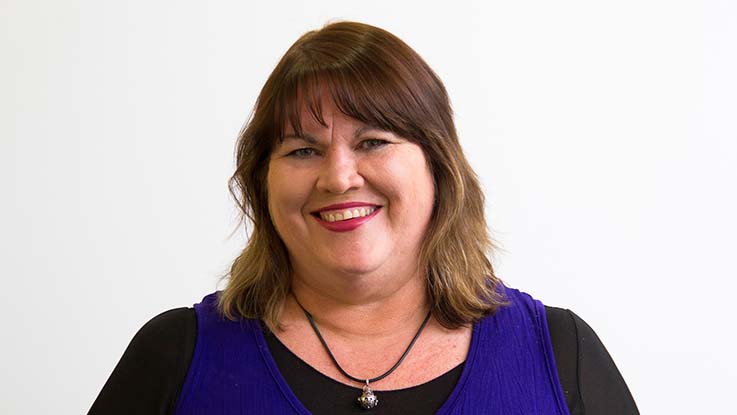 This is the first time I've ever had school shoes.
"I can see that The Smith Family's long-term approach to working with disadvantaged students is effective. The support offered needs to start at an early age and be ongoing.
"That's why I sponsor an Australian child with The Smith Family.
"It's a personal choice based on what I understand matters about education – and what I know works to achieve better outcomes for disadvantaged young Australians.
"I've been sponsoring a child since she was in Year 4 and she's now in Year 12. I'll always remember what she wrote in her first letters: 'This is the first time I've ever had school shoes; this is the first time I've ever had a school uniform; this is the first time I've been able to go on excursions.'
"As a sponsor, I've provided financial support and also communicated with that student. Through the letters we exchange, I ask her questions about what she's doing at school and engage with her about her life. Just showing that interest has worked beautifully over the years.
"Because I travel a lot for work, when she was in Year 5 I sent her a map of the world and every time I go to a different place I send her a postcard. I don't know whether she keeps them, whether she puts them up on the wall or whether they're all in the bin, but given many of these kids have had no opportunity to travel or anything like that, I hope I've given her a little bit of insight into what's out there in the world."