You connect students to career advice and networks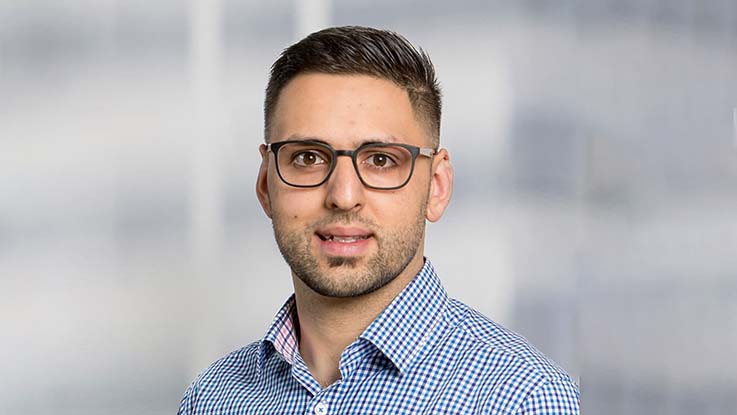 Sam has a successful career and decided to give back as a volunteer mentor through iTrack.
"When you grow up in disadvantage, you don't have anyone who is going to sit down with you and say, 'Hey, this is how you do it,'" said Sam.
"One of the students I mentored wanted to play AFL. He told me, 'Everyone says I need to have a Plan B.' He wasn't responding well to that, as it was already telling him his goal was unrealistic. And that's true – you're 15 years old and should be allowed to be passionate about something!
"We looked at the recruitment process and he saw that it actually might take a while. He realised he might not get drafted until his early- or mid-20s. And he knew the career span was around 10 to 15 years. Looking at the draft process and career span, we understood that he needed to have an idea of what he wanted to do, both before he was drafted and after he retired as a player.
"So I asked him, 'What would you want to do after you retire?'
"He replied, 'I'd want to still be around the club, I've thought about being a physio'. From there we built the plan, to study physiotherapy whilst chasing the dream of playing AFL.
What we essentially created was his Plan B. But this way it wasn't a Plan B, it was part of the journey."
"What I really want for my mentees is to see them define their goals, then go out and achieve them. By the end of iTrack, this student had a really solid plan for where he wanted to go."
When you grow up in disadvantage, you don't have anyone who is going to sit down with you and say, 'Hey, this is how you do it.'