Stitching together for a brighter future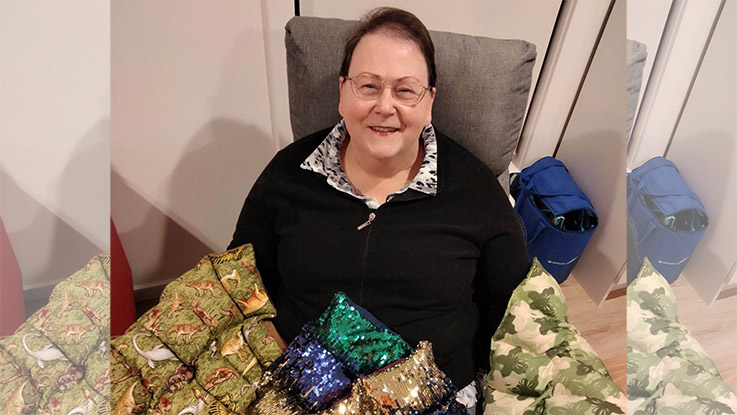 Big-hearted Victorian VIEW Club members have found a clever way to help kids experiencing ADHD and autism, while raising vital funds for The Smith Family.
VIEW is the largest community sponsor of our Learning for Life program, with over 1,500 students being supported nationally. Recently, VIEW members have been busy crafting sensory mats, which are small, weighted blankets that children can put on their laps.
The weight is believed to encourage focus in learning environments. Made from all natural materials, the blankets are filled with wheat. Their grooves, sequins and vibrant designs aim to keep fidgeting hands busy and engaged.

"The idea is that children place the weighted mats on their laps as they learn. The weight of the mat is believed to soothe, settle and optimise learning," says Leslie, one of the VIEW members driving the project.
The talented VIEW Club members will be selling these beautiful mats in their local community to raise funds to help our disadvantaged students fit in, catch up and keep up at school. We are excited to see this initiative take off and greatly appreciate the generous service of VIEW Club members to The Smith Family.

For information about VIEW Clubs - view.org.au or contact view@thesmithfamily.com.au