2021 Winter Appeal | The Smith Family
"Maybe kids like me don't grow up to be vets" – Lucy, aged 8
Lucy has a big heart and big dreams – but poverty is eroding her confidence. Donate now to help Lucy achieve her dream of becoming a vet.
Lucy* has always wanted to be a vet. Poverty is stealing that dream from her.
8-year-old Lucy adores animals and loves caring for her toy rabbit, pretending to give it medicine and putting little bandages on its arms.
Ever since Lucy was very young, she wanted to grow up to be a vet, but at just 8 years old she no longer thinks that's possible.
This little girl's dream is slipping away through no fault of her own. She faces overwhelming challenges every day, at home and at school, simply because she is growing up in poverty.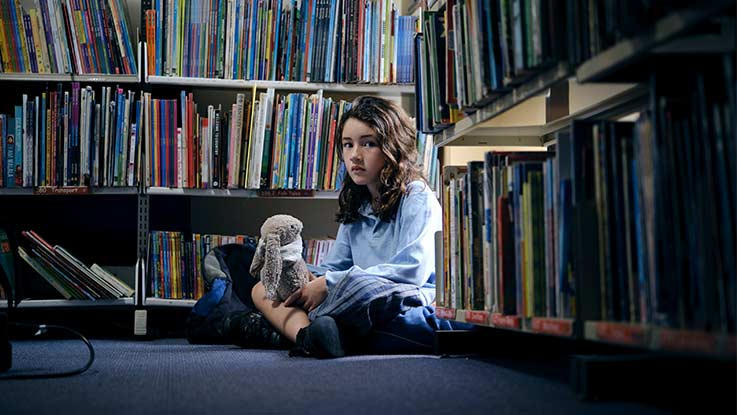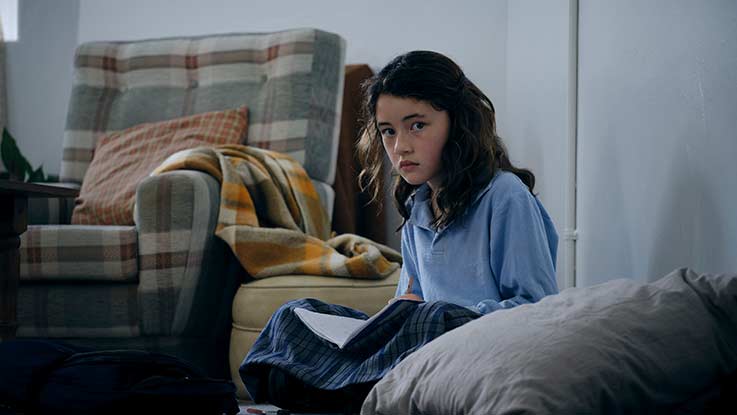 Lucy's mum has a serious vision impairment and chronic type 1 diabetes and is unable to work. Lucy's dad is a full-time carer for her mum and two little brothers, who are not yet at school. They are barely making ends meet on a disability pension and carer's allowance.

With her mum so unwell and her dad busy caring for their family, Lucy has no one at home who can help with her learning.

All Lucy has ever wanted is to be a vet, but now she thinks she's 'not smart enough'. It breaks my heart to see how it's crushing her. We can't give Lucy all the help she needs, and I'm scared our situation will stop her following her dream.
This is what poverty can do to a child like Lucy.
Children who are growing up in disadvantage are often behind when they start school and have limited ongoing access to learning resources. They may also have parents who don't have the skills, confidence or time to be able to help them.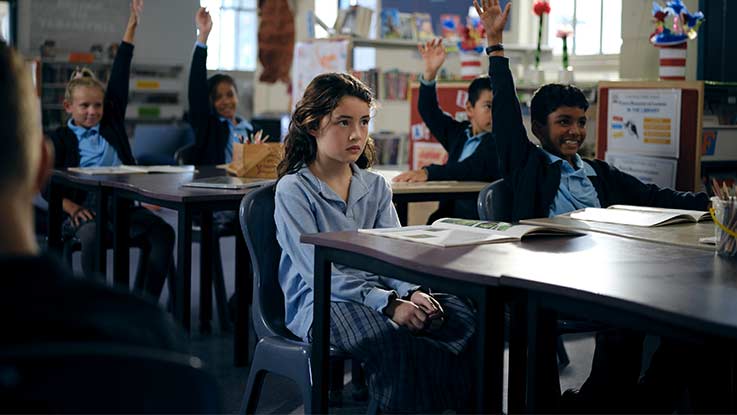 Lucy's teacher said that now she's in Year 3, school is no longer about learning to read but about being able to read in order to learn. I know it would make a world of difference if she could get help with her reading. It's awful not being able to do anything for her.
Lucy's situation is affecting her learning so much that she's falling far behind at school, as a result she's losing her self-esteem and motivation.
Despite the best efforts of her teachers, Lucy is struggling to keep up, especially in reading. While her classmates have the literacy skills they need to progress, Lucy's reading difficulties are now starting to hold her back in every subject.
This is not Lucy's fault – but she thinks it is.
Lucy wants so badly to do well at school so her dream of being a vet will become a reality. But she can see that dream slipping away every day. Being so upset makes it even harder to learn.
Worst of all, she thinks it's her fault – that she's not smart enough.
That's why she needs you.
Poverty could hold Lucy back all her life.
Without help, children like Lucy start behind and stay behind.
Children who are living in poverty can be as much as 3 years behind their peers in reading and maths by the age of 151. And research shows that children from disadvantaged backgrounds are less likely to complete Year 122, which can limit their options for the rest of their lives3.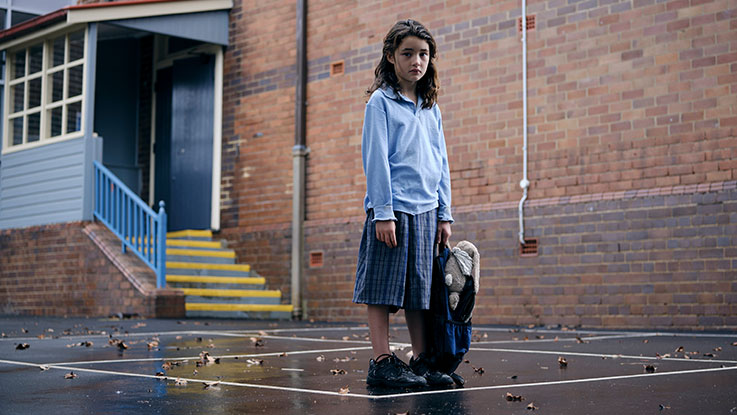 Early intervention is vital for children like Lucy.
It's agony to watch our little girl slowly lose all her confidence, as the other kids improve their reading and she can't keep up. She used to be so joyful and bubbly, but she's desperately unhappy now she thinks her dream is out of reach.
Early intervention is vital for children like Lucy.
With every day that passes, Lucy is falling further behind and losing faith in herself. Her teachers do their best to help her, but she has become very withdrawn in class has given up putting her hand up or trying to participate.
Unless she gets the extra learning support she urgently needs, Lucy may never catch up at school despite everyone's best efforts.
If that happens, she may disengage completely, be locked into a devastating cycle of disadvantage, and never achieve her goals.
Lucy needs your help now before she gives up on her education and her chance to build a better future.
Lucy isn't the only child who needs you right now.
Poverty is a very real, and very significant issue in Australia. Today in Australia,1 in every 64 children and young people is growing up in disadvantage.
Like Lucy, many of these children face overwhelming challenges at school because of their circumstances at home. Without ongoing, additional out-of-school support for their learning, children like Lucy will not get the most out of their education. This could have an enormous impact on the rest of their lives.
No child should have to give up on their future because they're living in poverty. But unless they get the urgent help they need, they could face a lifetime trapped in the devastating cycle of poverty.
You can bring Lucy's dream back within reach.
You can bring Lucy's dream back within reach.
With a tax deductible gift today you can provide life-changing learning support to help children like Lucy catch up and keep up at every stage of their learning.
Your donation can help a child catch up with their reading skills through our peer-to-peer reading program student2student.
97% of children we've worked with in this way have found their reading has improved, so this would be a wonderful starting point for Lucy.
Once she is more confident with her reading, Lucy can also attend one of our out-of-school Learning Clubs, so she can get help with her homework and ongoing support from caring volunteer tutors as she moves through school.
When she's older, Lucy can build a promising future for herself, by taking part in our iTrack mentoring program, where she'll get the guidance of a trained mentor to help her map out and pursue a path to become a vet.
These are just a few of our many programs that help children through each stage of their schooling. With the right support, these children can break the cycle of poverty and create better futures for themselves.
* Lucy's name, location and associated images have been changed to protect their identity.
1 PISA results 2018 (OECD's Programme for International Student Assessment).
2 Lamb S, Jackson J, Walstab A and Huo S (2015), Educational opportunity in Australia 2015: Who succeeds and who misses out, Mitchell Institute, Melbourne.
3 Access Economics 2005, The economic benefit of increased participation in education and training. Dusseldorp Skills Forum and Business Council of Australia, Sydney.
4 Poverty in Australia, 2020, ACOSS/UNSW Report.