2021 Winter Appeal | The Smith Family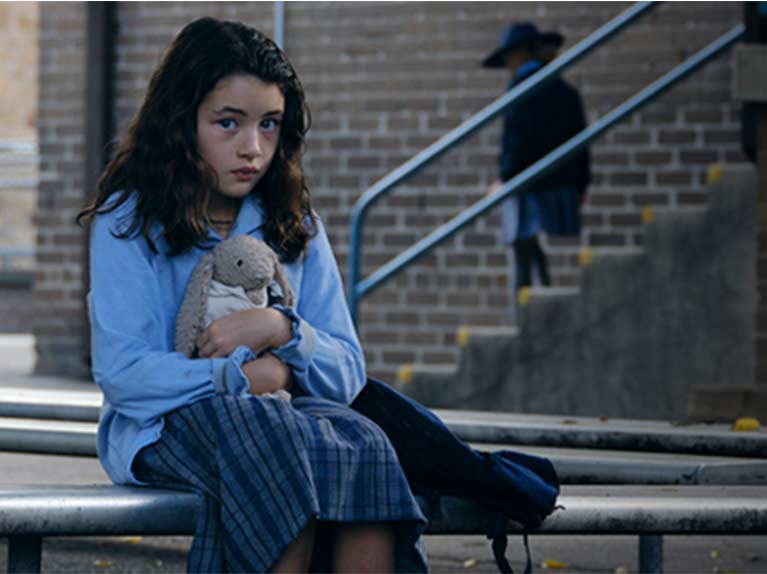 "I'm no good at school, I'm no good at anything." – Lucy*, aged 8
Poverty is holding Lucy back. Help her access proven learning support programs so she can catch up at school and achieve her dream of becoming a vet.
Lucy thinks she's "not smart enough" to follow her dreams... and she thinks it's her fault.
At just 8 years old, Lucy is facing huge learning challenges at school because she is living in poverty.

For Lucy, this means she doesn't have the materials and resources she needs for school. And her parents don't have the ability to support her when she's struggling with her homework.

With every day that passes, Lucy is falling further behind in every subject.

Worst of all, she thinks it's her own fault.

But she desperately wants to do well at school to follow her dream of becoming a vet, because she loves animals so much.

Sadly, Lucy can see her confidence and dream slipping away each day as she struggles to keep up in the classroom.


No child should ever have to give up on their dreams.
We urgently need to raise $5,065,000 by June 30 to support 12,107 disadvantaged Australian children like Lucy with learning programs in terms 3 and 4 this school year, to give them the chance to gain the skills to break the cycle of poverty, realise their dreams and create a better future for themselves.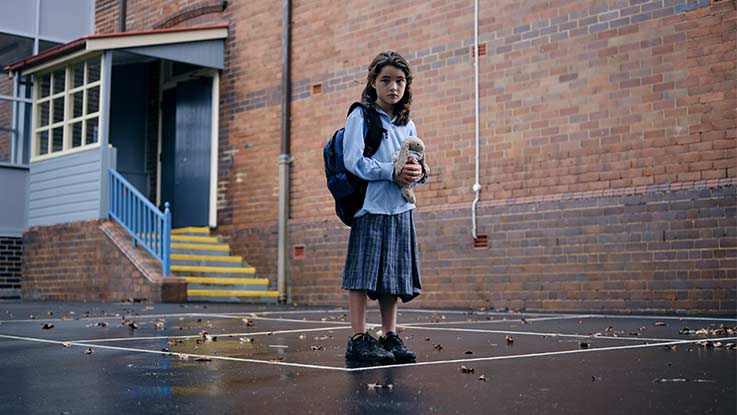 I want to be a vet, but I'm no good at school.

I'm no good at anything.
Right now, 1 in every 6 children in Australia are living in poverty1.

Children like Lucy who grow up in disadvantage are often behind when they start school and have limited access to learning resources and support to make the most of their education.

Without your support, these children will fall further behind at school... and stay behind.

Lucy's mum, Jackie, has a chronic health condition. She is also blind in one eye and has low vision in the other. Lucy's dad is a full-time carer for her mum and Lucy's little brothers.

I hate that I can't help Lucy when she's struggling with her reading, and the worst thing is she thinks it's her fault. Our little girl has lost all her confidence and she's convinced she'll never be any good at school. It's heart-breaking.
Children who are living in poverty can be as much as 3 years behind their peers in reading and maths by the age of 152, and they are far are less likely to complete Year 123, which can limit their options for the rest of their lives4.

Not all children get an equal start in life, but every child deserves the chance for a better future.

We urgently need to raise $5,065,000 by June 30 to provide vital learning support and resources to Lucy and 12,107 disadvantaged Australian children in terms 3 and 4 of this school year.
How you can help
Early intervention is vital for children like Lucy.

With a tax-deductible donation, you can provide the learning support and resources Lucy desperately needs to improve her reading skills and catch up at school to follow her dreams.
But best of all, YOU can help Lucy believe in herself again.

Our programs help children in need to fit in at school, keep up with their peers, and get the most from their education to create a better future for themselves.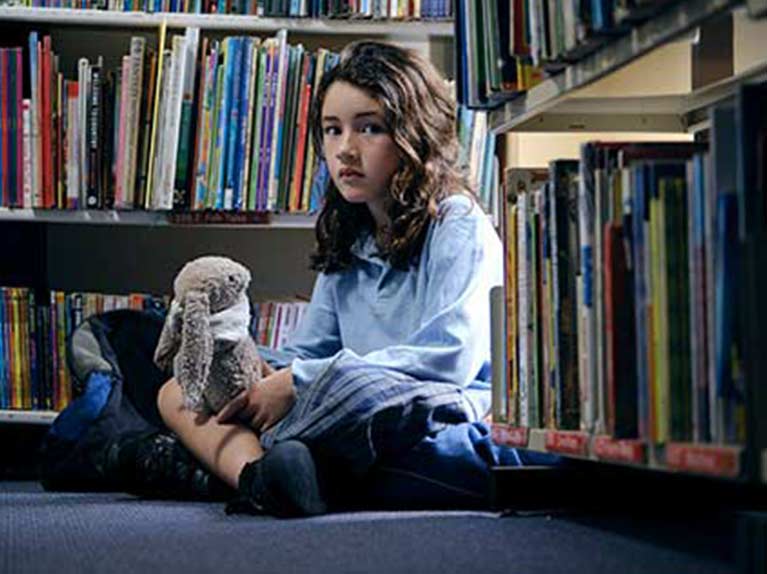 Because education has the power to change lives.

We provide targeted support for each child, to ensure they get the help they need right now, and that support continues throughout their school years to give them the best chance at life.

Children living in poverty cannot choose their circumstances...

But with our help, they can change their future.

Donate now to change the life of an Australian child in need.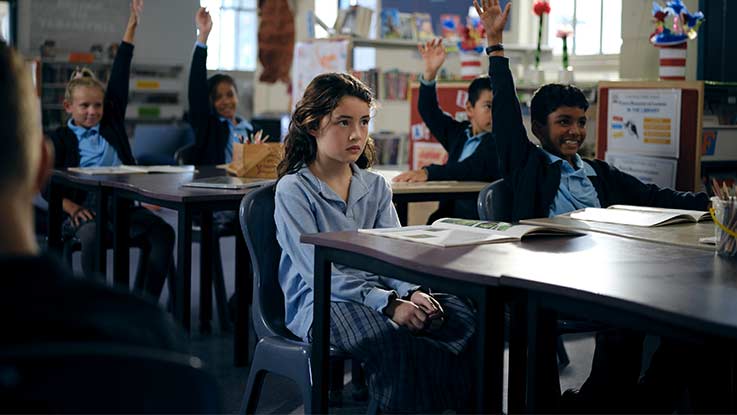 Homework is too hard.

I'll never be able to read good.

I'm just not smart like other kids.


* Lucy's name, location and associated images have been changed to protect their identity.
1 Poverty in Australia, 2020, ACOSS/UNSW Report.
2 PISA results 2018 (OECD's Programme for International Student Assessment).
3 Lamb S, Jackson J, Walstab A and Huo S (2015), Educational opportunity in Australia 2015: Who succeeds and who misses out, Mitchell Institute, Melbourne.
4 Access Economics 2005, The economic benefit of increased participation in education and training. Dusseldorp Skills Forum and Business Council of Australia, Sydney.