2022 Winter Appeal | The Smith Family
No matter how hard Anna tries at school, poverty means her best may never be enough.
Anna wants to be a teacher when she grows up, so she can help people just like her Dad did. Just two years ago Anna's world was turned upside down when her beloved Dad, a local pharmacist, suddenly died. Anna is now falling behind at school and not getting the grades she's capable of, because she's growing up in poverty.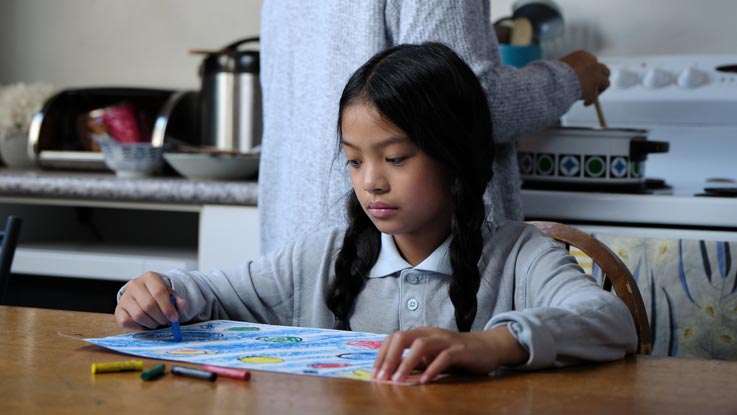 Anna and her Dad were very close and would spend hours together. He loved reading to her and teaching her chess, and he always encouraged her to do her best. With his support, Anna was able to stay motived and engaged with her school work.
While her Mum picks up all the shifts she can to keep the family afloat, Anna does all she can to help around the house and care for her little brother. This means she has very little time for her homework.
These students try their best and they take every opportunity that is offered to them. When they struggle academically, they really do blame themselves, like there's something wrong with them.
Anna thinks it's her fault she's struggling to keep up and that she's letting her Dad down by not doing as well as she used to. Sadly she is too young to understand that her Dad would still be very proud of his hardworking, determined little girl.
Poverty means Anna's best may never be enough.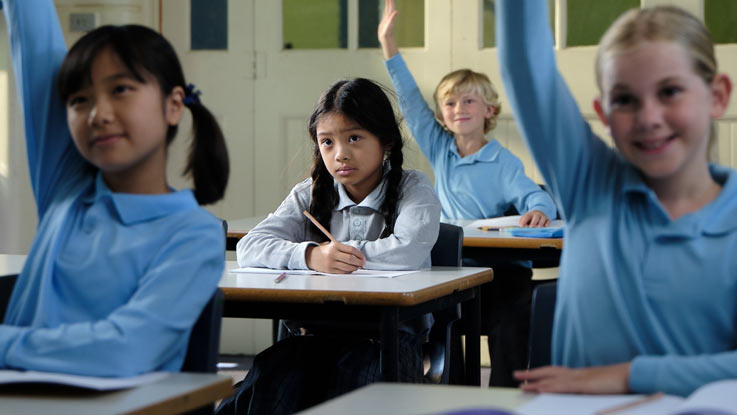 Poverty means Anna's best may never be enough.
Anna thinks she'll never get to be a teacher now that she's struggling to keep up – but she's still trying her best every single day, just like her dad taught her to.
Anna's parents have always valued education. But Anna's mum left school at 151 to help support her younger siblings and as much as she longs to be able to help her children, she doesn't have the skills, or the time, to support their learning. She's working all the hours she can just to pay for essentials like rent, food, and power, which are all becoming more and more expensive.
Anna is very proud of how hard her mum works and doesn't want her classmates to know how tough things are at home. But she often feels completely alone at school, and day after day puts on a brave face and buries herself in her books, hoping against hope that if she tries even harder, she'll be able to catch up.
The effects of poverty mean that, unless Anna receives the extra learning support she needs, she may never get the grades she's capable of.
Poverty affects Anna's learning at home…
With all that she does around the home to help her mum and little brother, Anna has very little time for her own homework.
Anna's mum is so proud of her smart and capable daughter, but she must work all the hours she can just to pay the bills. She doesn't have the time or the skills to give her the crucial support she needs.
How long can Anna keep trying her best?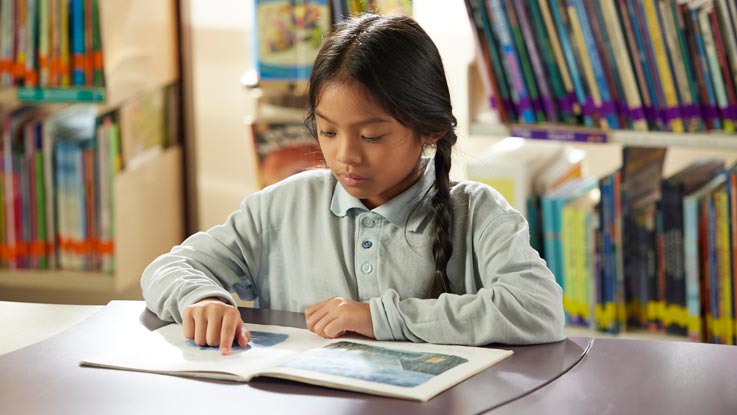 … and at school
Anna urgently needs extra help. Her reading difficulties are holding her back in every subject – and though her teachers do their best to help, she needs extra support to overcome all the obstacles poverty puts in her way.

Early intervention is vital for children like Anna.
Students experiencing disadvantage are on average 2–3 years behind in reading and maths by the time they are 15 years old. Only around 60% of young people growing up in poverty complete Year 122.
The challenges and worries children like Anna face day after day can make it very hard to concentrate in the classroom. Despite all her hard work, the further behind she falls the more embarrassed and frustrated she feels – making it even harder to focus and keep up.
Early intervention is crucial for children in Anna's position. Unless she gets the extra learning support she urgently needs, Anna may lose motivation.
If that happens, she may disengage completely and be locked into a devastating cycle of disadvantage.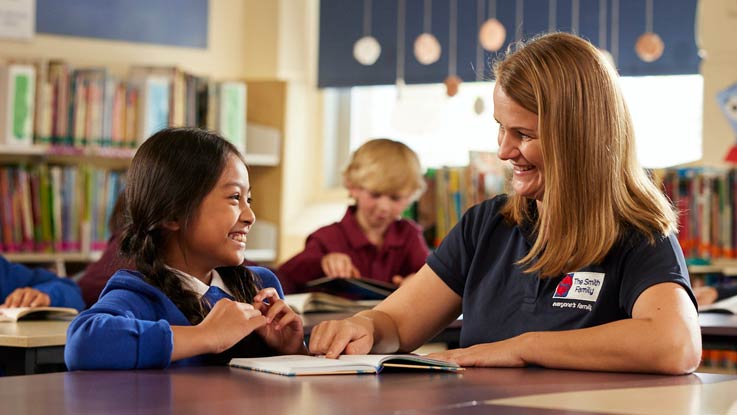 You can give children like Anna the life-changing out-of-school learning support they need to succeed at school and beyond.

Poverty is a very real, and very significant issue in Australia.

1 in every 6 children in Australia is growing up in disadvantage.3

Like Anna, many of these children face overwhelming challenges at school because of their circumstances at home.

No child should have to give up on their future because they're living in poverty. But unless they get the urgent help they need, they could face a lifetime trapped in the devastating cycle of poverty.
HOW YOUR DONATION WILL HELP A STUDENT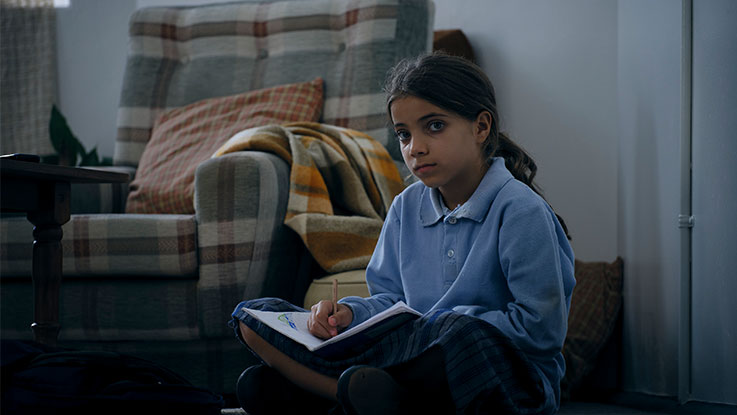 student2student

Your donation can help a child catch up with her reading skills through our peer-to-peer reading program student2student.
97% of children4 we've worked with in this way have found their reading has improved, so this would be a wonderful starting point for Anna.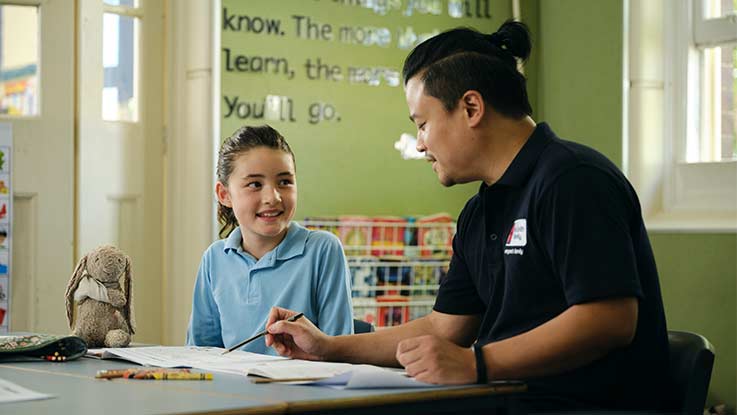 Learning Clubs
Once she is more confident with her reading, Anna can also attend one of our out-of-school Learning Clubs,so she can get help with her homework and ongoing support from caring volunteer tutors.
88% of students said going to our Learning Club makes them try harder at school.
Passport Program
When they reach Year 6 children like Amy can participate in our Passport program to help them successfully transition to high school.
83% of students5 who take part in our high school readiness program Passport say they learn skills that will help them in high school.
These are just a few of our many programs that help children through each stage of their schooling. With the right support, these children can break the cycle of poverty and create better futures for themselves.
Make today the day you change a child's life
With your help, Anna won't have to do this alone.
Please help give her the vital learning support she needs in 2022, so she can achieve all she's capable of.
You can make a transformational difference to a child who is growing up in poverty.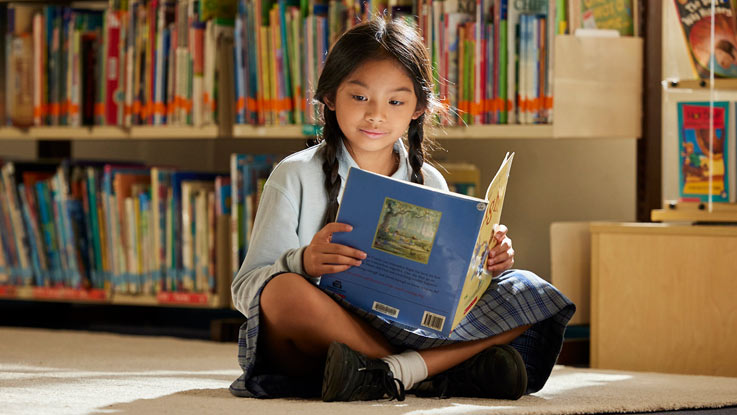 How your gift will help
Learning support helps children like Anna catch up and keep up at school…
...

so

they stay engaged and complete their schooling…

… improving their opportunities for further study and employment…

…

so

they can go on to break the cycle of poverty.
* Anna's name, location and associated images have been changed to protect their identity.
1 PISA results 2018 (OECD's Programme for International Student Assessment).
2 Lamb S, Jackson J, Walstab A and Huo S (2015), Educational opportunity in Australia 2015: Who succeeds and who misses out, Mitchell Institute, Melbourne.
3 Poverty in Australia, 2020, ACOSS/UNSW Report.
4 and 5 The Smith Family's student2student Outcomes Summary, 2020.