2019 Winter Appeal | The Smith Family
When her dad suffered a severe stroke, Abby's life changed instantly.
The family lost both incomes when Abby's mum made the tough decision to put her career on hold to take care of her husband and daughters. She took up casual cleaning work between school hours, but with medical expenses to cover, she struggled to provide everything the family needs.
Despite years of hard work, the family can still barely make ends meet.
For Abby, that has meant having to leave the only home she'd ever known and move to a smaller house, in a new suburb, where everything is strange.
And it also means having no money for proper uniforms and school supplies, activities or excursions.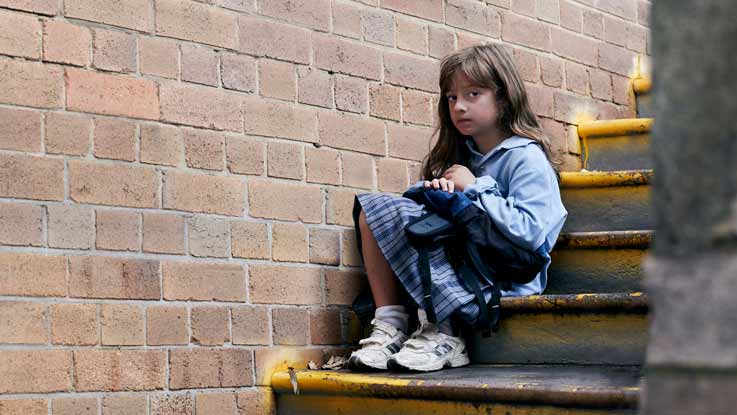 It's not her fault - no child should feel like this.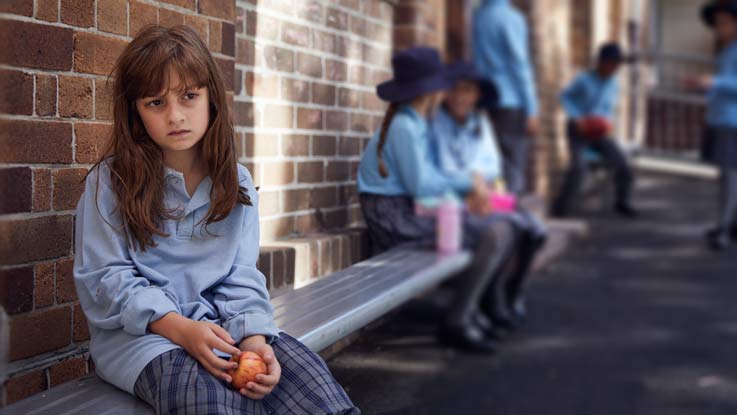 It's not her fault - no child should feel like this.
"Her learning is suffering, and her friendships too. She's feeling really down on herself, and she doesn't see any way for it to change. It's devastating to see my little girl thinking she isn't as good as the other kids. And, she has no reason to feel positive about what the future might bring." - Sarah, Abby's mother.
Like many children who are living in poverty, Abby is struggling to keep up at school. With her dad still sick and her mum so busy trying to support the family, there is no one to help her when she has questions with her school work. She's falling further and further behind, and her confidence is being shattered.
It's just awful for a child to blame herself for being 'different', or to believe that 'poor' is all she can ever hope to be.
1 in 6 Australian children are living in poverty.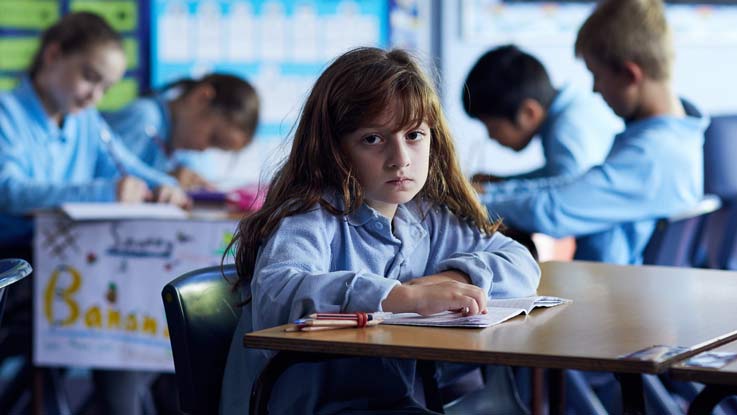 1 in 6 Australian children are living in poverty.
In Australia today1, too many children and young people are having their futures defined by the circumstances they are born into.
Children, who like Abby, believe that life will always be this way for them and that 'poor' is all they can ever be.
If we don't intervene in the early years of a disadvantaged child's education, these children are at risk of falling so behind at school they give up trying. Children who shut themselves off from their class mates, stop participating in class, or even give up on going to school altogether.
Your donation matters.
Your donation can change the lives of children like Abby, by providing them with the extra out-of-school support they need. Poverty shouldn't define Abby's future. But it will, unless we help.
Our students can access a range of programs that begin in the early years and continue through to the tertiary level. Students develop the skills, knowledge, attitudes and behaviours they need for long-term educational achievement.
For over 30 years supporters of The Smith Family have helped disadvantaged young Australians create a a better future for themselves. Our research shows that out-of-school learning and mentoring programs help students and their families engage with their education over the long term.




Early years





Primary years


Student2student reading program
Learning Clubs





Secondary years


iTrack career mentoring
Learning Clubs
Work Inspiration





Post-school years


Tertiary mentoring
Financial literacy





Parents and carers


Tech Packs
Financial literacy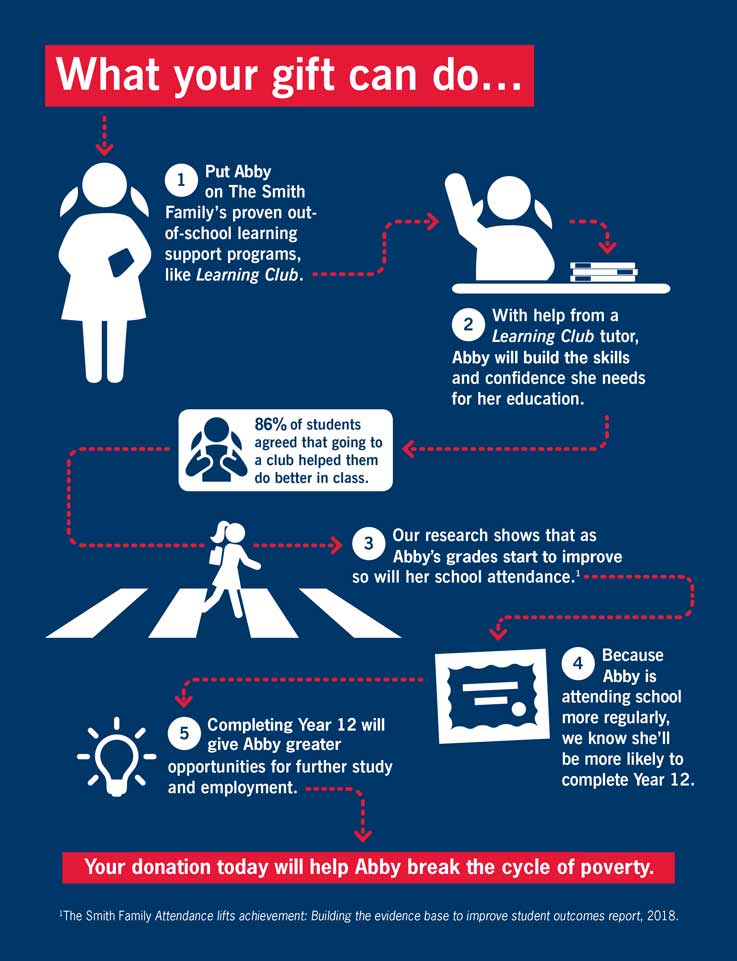 Can you help Abby?
Can you help Abby?
Abby desperately wants to learn and enjoy school. With support and help she will regain her confidence to fully participate in her education.
By making it possible for Abby to attend our out-of-school learning programs this year, you will help her catch up, keep up and stay engaged at school. Please help Abby, and thousands of children like her, get access to Learning Clubs programs in Terms 3 and 4.
Will you help provide crucial support to children just like Abby? Please be the change she needs to reach her full potential.
*Abby and her family's names, locations and associated images have been changed to protect their identity.
1 Poverty in Australia, 2018, ACOSS/UNSW Report.