2020 Winter Appeal | The Smith Family
The impact of poverty on Sarah's education has been swift and devastating.
When Sarah started school two years ago she was doing really well. But then her father died suddenly, and her family was plunged into poverty.
All of a sudden Sarah's mum was a single parent, and was also caring for Sarah's little brother who has a disability. She was unable to keep the family business running on her own, so she had no choice but to close it down.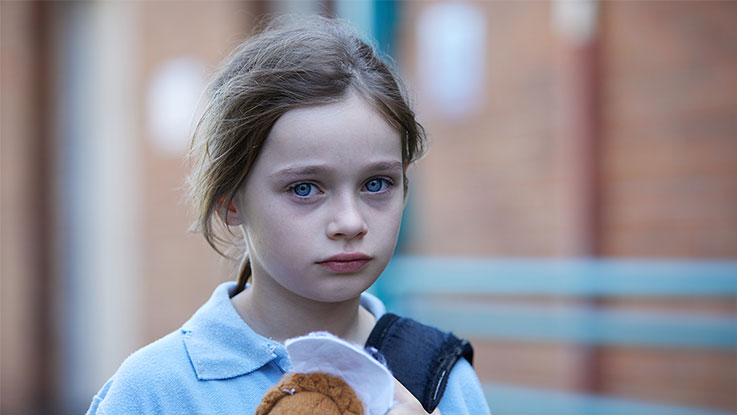 The sudden, catastrophic loss of income is something more and more families are experiencing as we face the unprecedented challenges of the COVID-19 pandemic – and the impact on children's learning can be far-reaching.
When Sarah's mum could no longer keep up with mortgage payments, the family had to relocate to find affordable accommodation. Sarah is only 7 and already she's had to change schools twice. Her schooling has been so disrupted that she's fallen far behind her classmates in reading and maths.
She'd already lost confidence and started giving up on her future. Now a better future is even further out of reach.
During this crisis, poverty is having a greater impact on Sarah's education than ever before.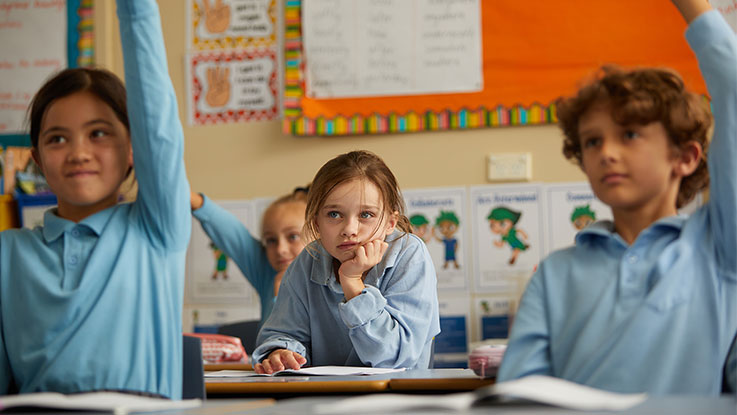 During this crisis, poverty is having a greater impact on Sarah's education than ever before.
Children who are growing up in poverty already face huge challenges at school. Without the support they need to keep up with their classmates, they can fall behind.
During this COVID-19 pandemic, those challenges have become even harder for children who may already feel deeply isolated, and do not have what they need to learn successfully at home.
Sarah has already been through so many disruptions in her education.
The impact of poverty on Sarah's education has put her even more at risk of losing the chance to build a better future.
Without immediate help, Sarah may never have the chance to rebuild her confidence and gain the skills she needs to break the cycle of poverty. But you can help change that by making a much-needed gift today.
1 in 6 children in Australia live in poverty, just like Sarah.
Children growing up in poverty start behind their peers, and without help they'll stay behind. Disadvantaged students are, on average, 2-3 years behind in reading and maths by the time they are 15 years old2.
Around twenty percent (20%) of the students we support in high school have changed schools four times or more. The disruption of each move can have a long-term impact on their education.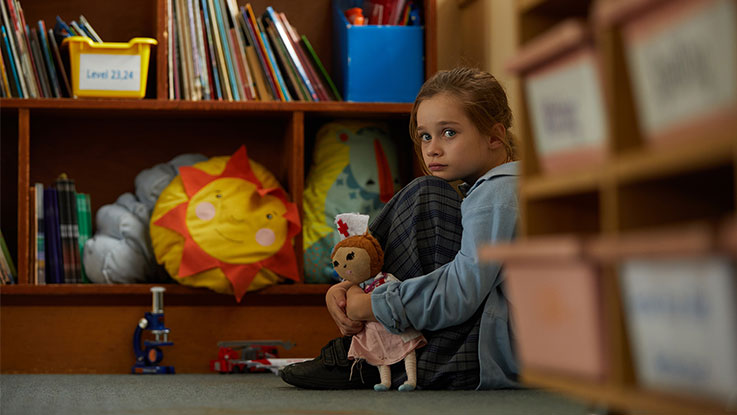 The impact of the COVID-19 pandemic on children like Sarah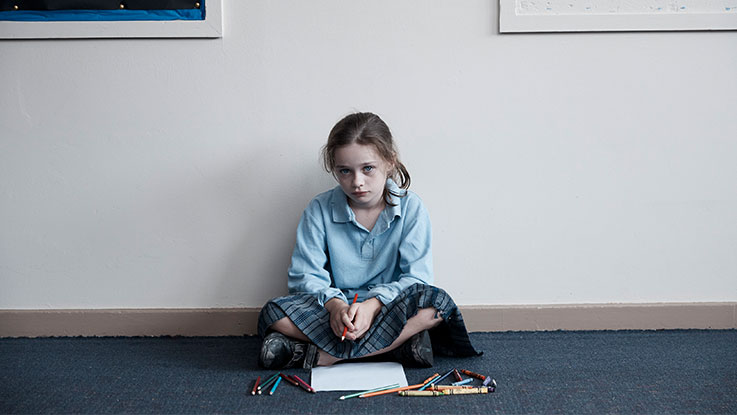 The impact of the COVID-19 pandemic on children like Sarah
Right now, poverty is having a greater impact on children living in disadvantage than ever before.
Without ongoing and targeted learning support, during this crisis and beyond, the poverty children like Sarah face at home will prevent them from getting the most out of their education. This could have an enormous impact on the rest of their life.
We are doing everything we can to minimise the impact of COVID-19 on children like Sarah, who were already at risk of leaving school without gaining the skills they need to break the cycle of poverty.
Right now, so many of them are at a turning point, and early intervention is crucial. These children need urgent support with their learning NOW, before they fall too far behind – and we need your help to make sure they receive it.
What your gift can do
Right now, children like Sarah need your support more than ever, so that they don't fall even further behind in their learning.
Your gift will help us focus our efforts on adapting the way we deliver many of our learning and mentoring programs to make sure we can continue to support children like Sarah, whether they are learning at home or in the classroom; and continue to offer other online numeracy and literacy programs for students in need at this time.
You will also be helping us trial new online models of programs that have been proven time and again to help children build confidence, develop crucial literacy and numeracy skills, and succeed at school. You can support children like Sarah during this crisis, and beyond.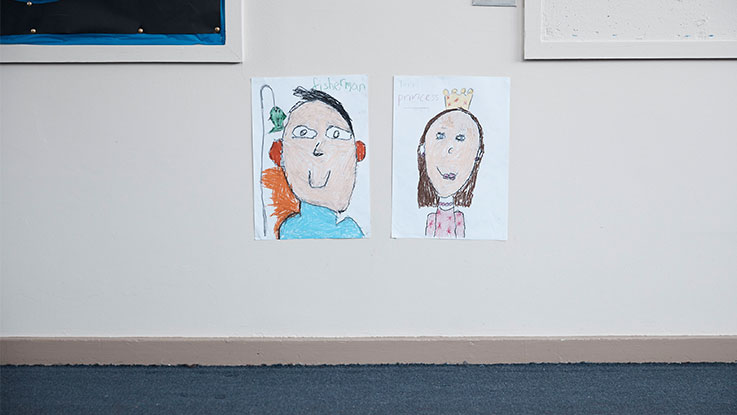 Deliver digital learning support programs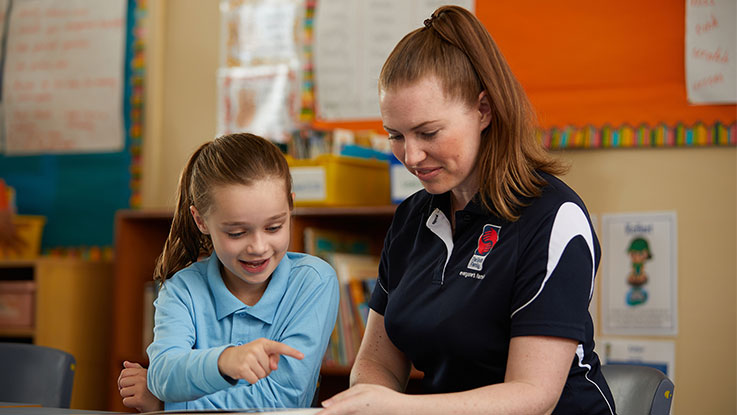 Deliver digital learning support programs
Your support will help us adapt and accelerate the digitisation of proven programs, so that they can be successfully delivered even when children can't attend school. This will ensure children like Sarah can continue to receive learning support right now, and when school reopens.
Continue vital ongoing support
Your donation will help us to continue our buddy reading program, student2student, that will help children like Sarah develop vital literacy skills and improve her confidence. This support is more crucial than ever at this time, while children have less access to their teachers.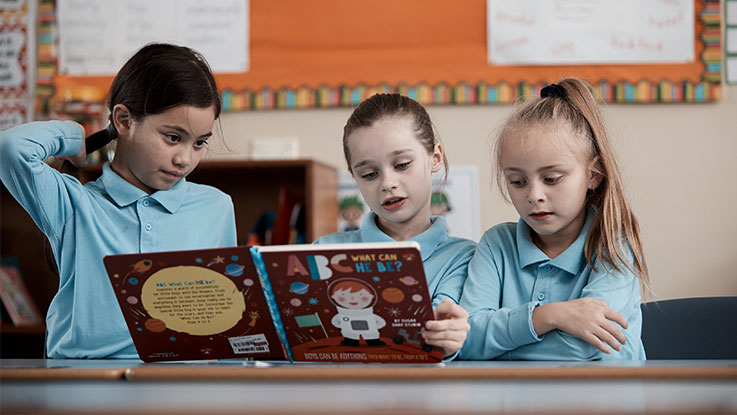 * Sarah's name, location and associated images have been changed to protect their identity.
1 Poverty in Australia, 2020, ACOSS/UNSW Report.
2 Thomson et al, 2011, Challenges for Australian Education: Results from PISA 2009.